Keith Parris
---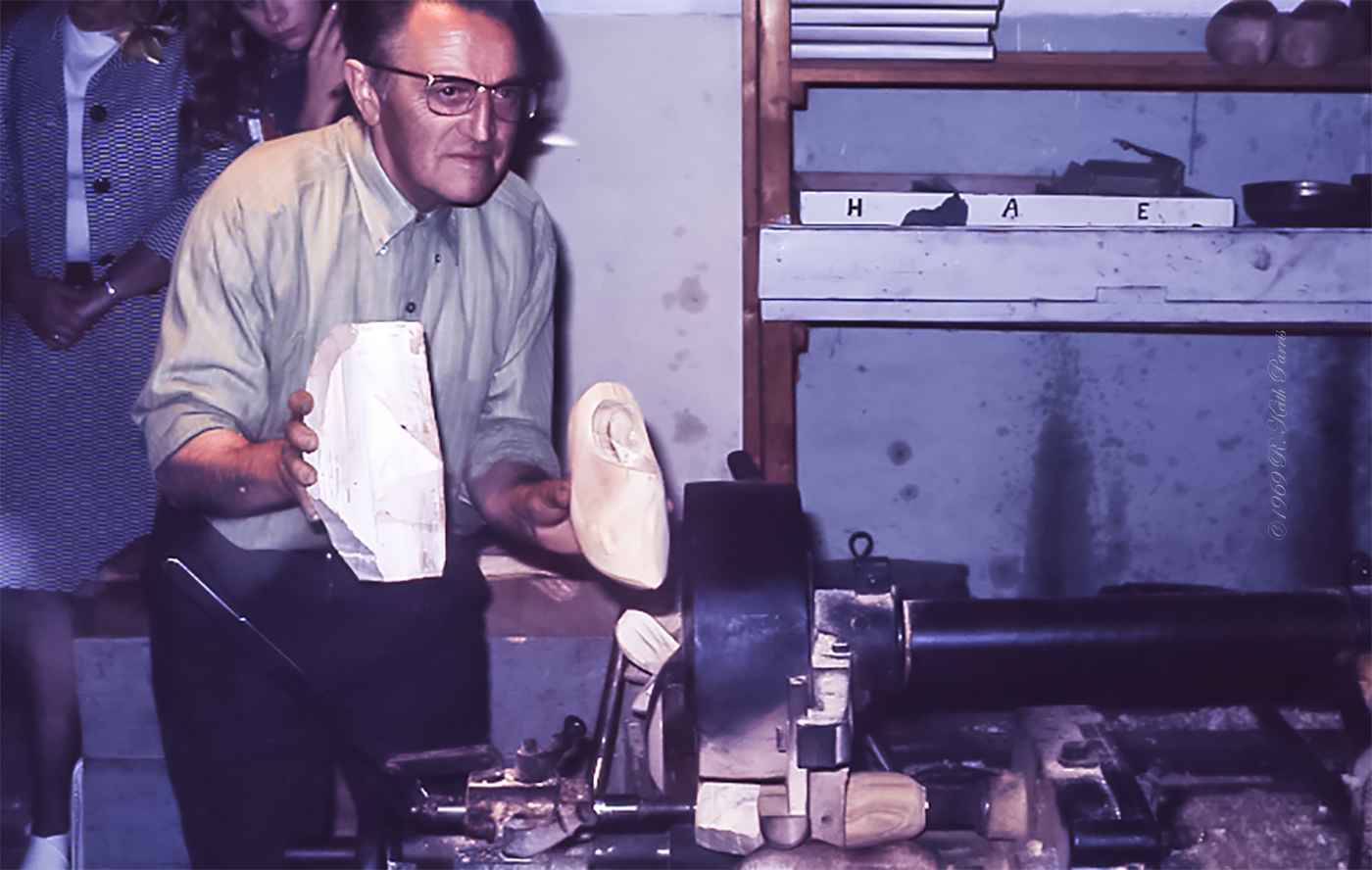 June 2021 - Wooden Shoe Maker in Amsterdam
About the Image(s)
The shoe maker is showing us a block of wood that he uses to make a wooden shoe and a partially complete wooden shoe. I made this photograph while on a Grand Tour of Europe with a group of high school seniors and college students from my church, White Rock United Methodist in Dallas, Texas. I think it was in June 1969. Although most of the students on this tour were high school students, I had completed my freshman year of college. Our tour director, Rev. Larry Ravert, was a minister at White Rock United Methodist Church.

I made this photograph on Ektachrome film with my second-hand Minolta SR-1 single-lens reflex 35-mm camera. This camera is what I used when I became serious about learning photography. It is entirely manual and does not even have a light meter. When I had time to do so, I used a separate handheld light meter; possibly made under the Sunset name. I based nearly all of my exposures on this tour of Europe on the "sunny 16 rule." I might have used a very small flash (guide number 12 to 16) on a shoe mount on my camera with a pc sync cord for some indoor exposures where allowed. My film was most likely processed and mounted in the Kodak lab on Manor Way in Dallas, Texas.

I scanned my 35-mm slide on my EPSON Perfection V700 flatbed scanner into a .tiff image file. Additional processing was done with Adobe Camera Raw and Adobe Photoshop for exposure, color temperature, sharpness, saturation, vibrance, etc. This is the full frame of the 35-mm slide. My signature or watermark was added in Adobe Photoshop with Watermark Pro.

The mother of a girl, who I dated in high school, was a professional portrait photographer, used a graphic view camera, and processed her own film in her attic darkroom. I still remember her ducking under the black cloth with her magnifying glass to view the upside image on the ground glass of her camera while she focused her camera. She offered to teach me photography and began by advising me to purchase an inexpensive second-hand 35-mm single-lens reflex camera with a 50-mm lens that were entirely manual; a camera that did NOT have a built-in light meter, and required shutter speed, aperture, and focus to be set manually for each exposure. Light sensitivity of film was designated in ASA and is now designated as ISO; therefore, light sensitivity is the same for the entire roll of film. Likewise, she told me to buy an inexpensive handheld light meter; the lightmeter was set according to the ASA of the film being exposed. This advice caused me to purchase my second-hand Minolta SR-1 camera. She also had me keep a handwritten log of each exposure that I made. When I got each roll of film back from the lab, she reviewed each image with me and explained how to improve each image. Most of her instruction was based on the exposure triangle and probably included some lessons on composition including depth of field. I think she taught me the "sunny 16 rule." I had a good understanding of photography when I graduated from high school, thanks to Mrs. Baker's tutelage. When I bought my Fujifilm GF670 Professional 120 film camera a few years ago, I kept a handwritten log of each exposure for the first few rolls of film that I exposed in this camera; of course, digital cameras keep a log, metadata, automatically that is much more detailed than any handwritten log.





---
6 comments posted
---
---
---
Michael Braunstein
This a documentary photo that brigs back memories for you. It is an example of how far photograph has advanced. &nbsp Posted: 06/02/2021 18:55:21
---
---
---
Robert Schleif
This is an interesting photograph that captured my attention for quite a while. At first I was bothered by the figures in the background, but after a while their presence felt consistent with the shoe maker displaying his work to an audience. &nbsp Posted: 06/03/2021 14:53:31
---
---
---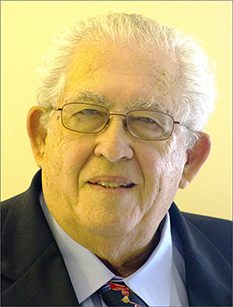 Stuart Caine
This also brings back memories to me. In fact I was looking through my files (which I haven't found yet) for a picture showing what it looks like after he finish. A PILE OF WOOD CHIPS on the floor. Then the shoes are colored. &nbsp Posted: 06/09/2021 11:45:34
---
---
---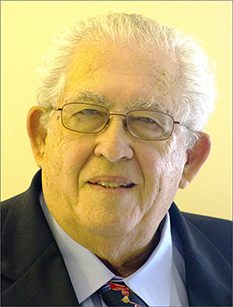 Stuart Caine
This also brings back memories to me. In fact I was looking through my files (which I haven't found yet) for a picture showing what it looks like after he finish. A PILE OF WOOD CHIPS on the floor. Then the shoes are colored. &nbsp Posted: 06/09/2021 11:45:34
---
---
---
Sarita Yeola
Keith, Great preservation of old memories. Thanks for sharing! &nbsp Posted: 06/09/2021 15:23:01
---
---
---
Andrew Hersom

(Groups 18 & 40)
Hi Keith, I hope you don't mind me butting in. Interesting memory of rather a long ago. It's amazing how well some of these old Ektachromes appear on scanning. IIRC Ektachrome always tended to be a bit blue and it shows up here. I took the liberty of running it through Lightroom and simply adjusting the White Balance from "As Shot" to "Auto"; also slightly cropped the image. What do you think? (Andrew Hersom, Group 40) &nbsp
Posted: 06/17/2021 08:49:13
---
---
---
Please log in to post a comment