Julie Vause
---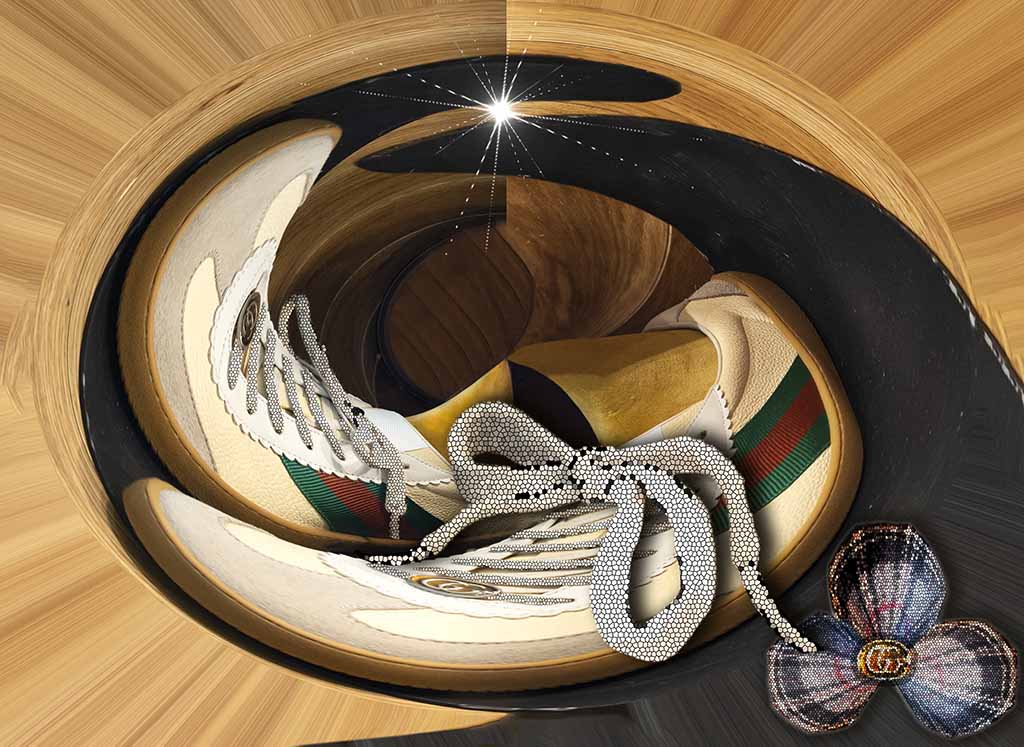 August 2022 - Tennis Curve Shot
About the Image(s)
This is one in a shoe series I am working on. There still might be more to do here.

1) I photograph a pair of shoes in a shop window to start. At the beginning I never know how the picture will turn out - it "speaks" to me as I go.

2) I work in Photoshop and the first step is to tidy around the edges of the picture.
3) Next I do a polar co-ordinates distort.

4) I consider which sections to focus on to accentuate and I cut out different sections of the picture to enhance.
5) In this case I cut out a bow, the little fan effect in the centre of the picture (which I made into the little tri-badge in the lower right of the picture along with the badge on the front of the shoe), two triangular dark sections to create the wrap effect. In each case I used the warp tool to set the items into shapes that would work within the picture.
6) I enlarged the bow and applied a stained glass effect (filter-texture-stained glass) and then selected (lasso) the cross lace sections and applied the stained glass effect to them.
7) I applied the stained glass effect to each section of the tri-badge.
8) I removed the little fan effect in the centre of the picture and tidied that area using the lasso and clone tools.
9) I created a star in Pixelmator and brought that into the picture at the wrap cross points.
10) I used Macphun Creative Kit/Intensity to bring up the colours and details.

---
5 comments posted
---
---
---
---
---
---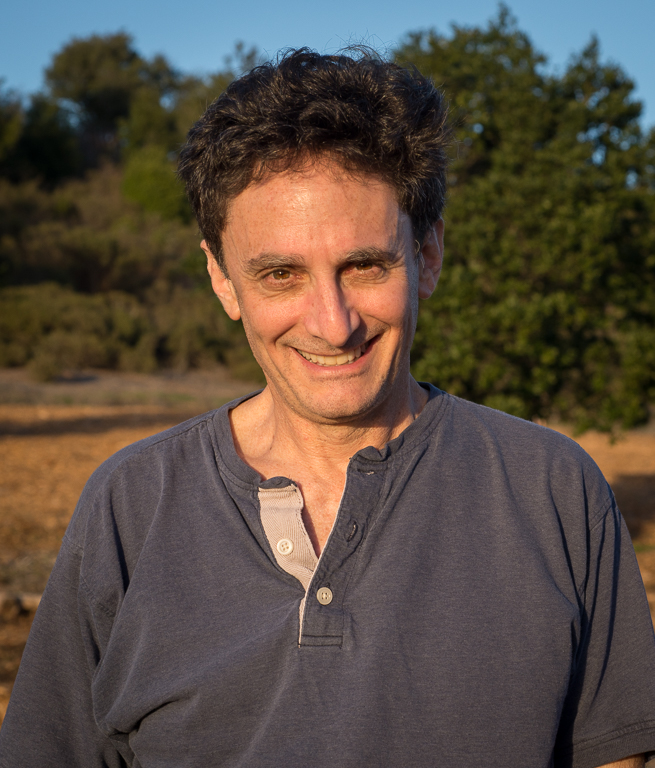 Brad Becker
Julie, An interesting exploration. I do think your revised version has a better feel. In your first bullet point you say "I never know how the picture will turn out - it "speaks" to me as I go." This is the process I find the most satisfying. There is the final product and there is the journey. The longer I do this the more I enjoy the journey. Welcome to group 41, looking forward to seeing more of your images
&nbsp Posted: 08/07/2022 12:01:04
Julie Vause
Thanks Brad. It's a fun process. &nbsp Posted: 08/07/2022 12:41:23
Julie Vause
Thanks Brad. It's a fun process. &nbsp Posted: 08/07/2022 12:41:25
---
---
---
Nadia Trevan
Hi Julie, welcome to the group. I'm finding your image very interesting. What a clever way of representing something as ordinary as shoes and turning it into a piece of artwork. Well done. &nbsp Posted: 08/11/2022 04:39:22
---
---
---
Please log in to post a comment