Kathy Triolo
---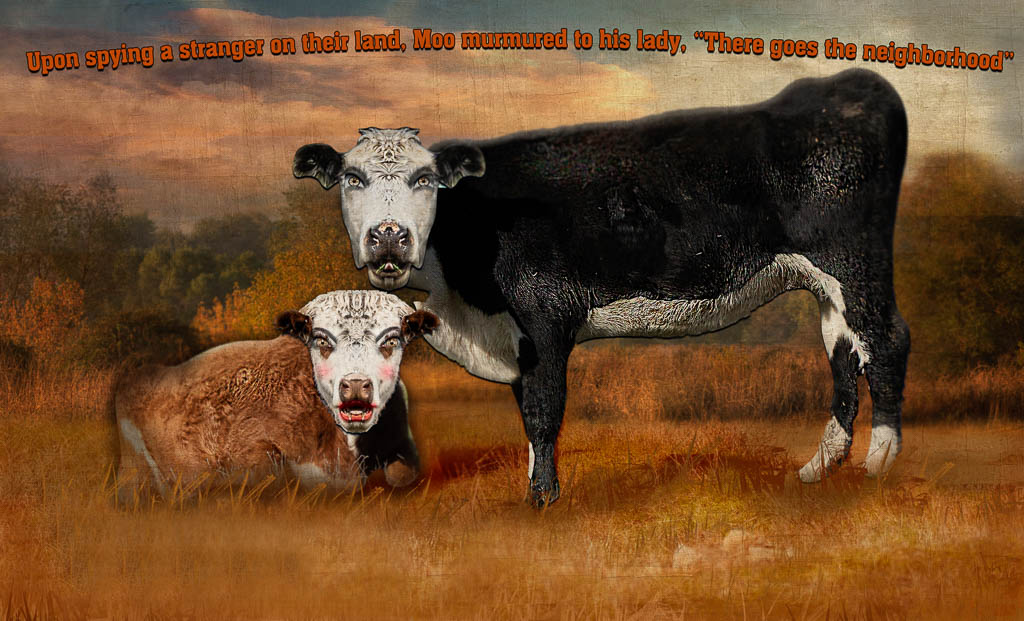 October 2021 - "There Goes the Neighborhood"
Original
About the Image(s)
A photo of a couple of cows in a pastoral setting. I wanted to make them more impactful as if they were judging us.
I selected the faces off of the original cows in the photo and made them into more cartoon faces by cutting out eye holes and placing my own made eyes in the sockets. I also increased the contrast for the cows to bring out more black definition. I then painted the background to make it softer and more like a painted postcard.

---
10 comments posted
---
---
---
Tom Kredo
Hi Kathy,
The background is amazing. Can you upload the background image you used to paint on? You have a great skill at creating these backgrounds. I'd love to learn that. Is there a Youtube video you recommend? &nbsp Posted: 10/04/2021 15:58:04
Kathy Triolo
Thanks Tom!
Because I didn't save the layered file, (I'm always trying to save space) I can't remember exactly what photo I used. I know it's a composite of one of my photos and a painterly background that I got from a subscription. I'll look around and load it when I find it, lol!
I'm happy to Zoom with you and chat about how I make my backgrounds. Is that something you'd like to do? I did that with Henry a while back.
Okay, here's what I found. The cloud photo is not the exact one, but in that family. I took the other photo a couple of weeks ago at a local bird refuge. &nbsp
Posted: 10/04/2021 16:29:49
Tom Kredo
Hi Kathy,
Thanks for posting. I'm traveling for awhile this month, so how about I take you up on that offer in November? Thanks.
&nbsp Posted: 10/07/2021 10:16:27
Kathy Triolo
Absolutely anytime. Brad can share my email or you can send through the PSA website.
&nbsp Posted: 10/08/2021 00:09:24
---
---
---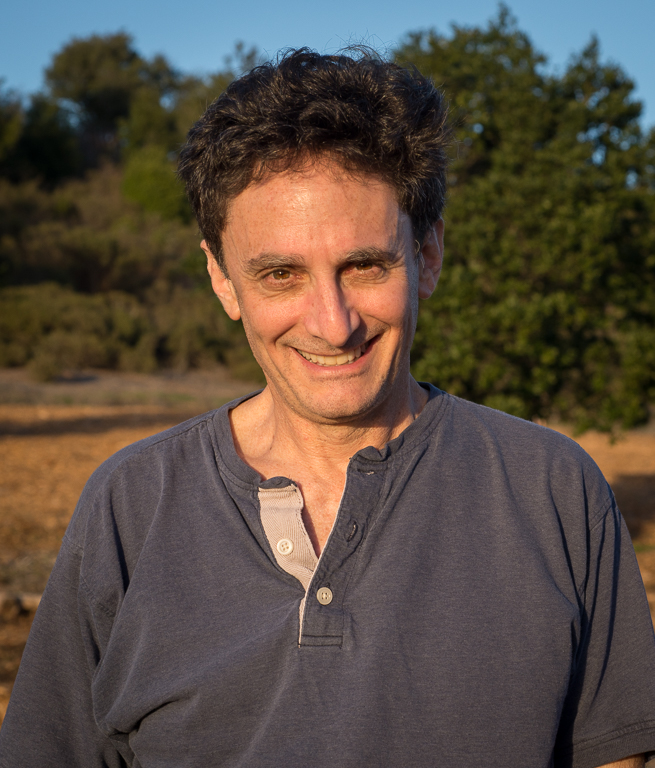 Brad Becker
Kathy, I agree with Tom, the handling of the background is beautiful, reminds me a little of the Mona Lisa. Your whimsical handling of the cows is very enjoyable. This does look like a post card you'd find in a cool card store. &nbsp Posted: 10/06/2021 23:50:55
Kathy Triolo
Thanks Brad! I really love how this turned out... kinda country store...
I never know when I take random photos... where they're going to show up, lol! But cows really ARE fun to play with, who knew? &nbsp Posted: 10/08/2021 00:11:39
---
---
---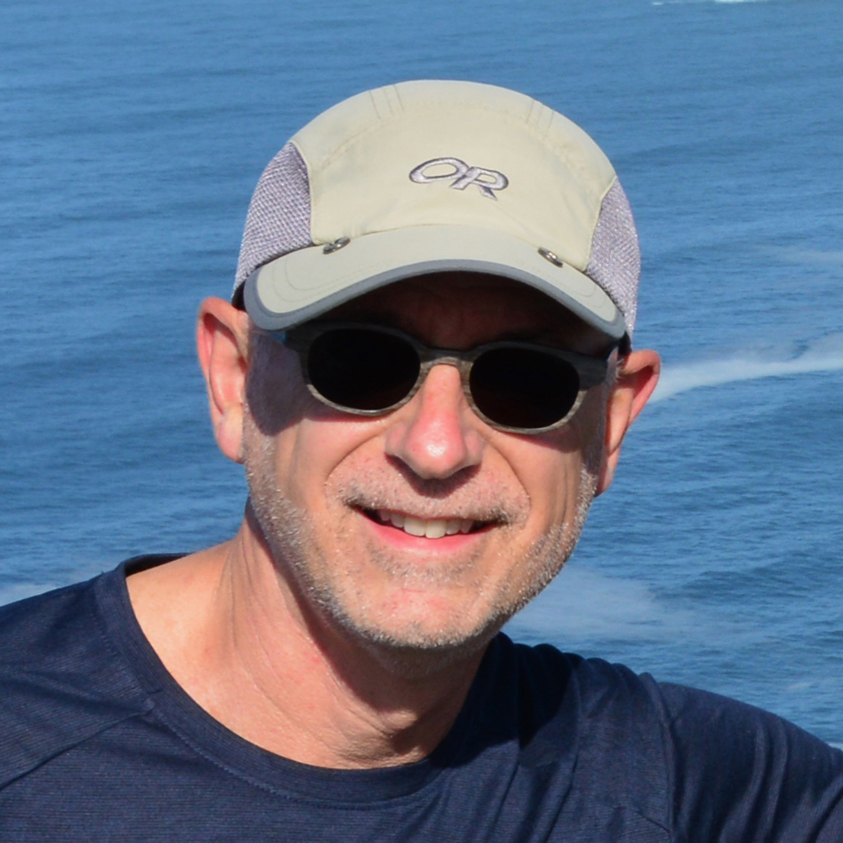 Michael Hrankowski

(Group 3)
Hi Kathy. ...besides being quite adept at compositing, you appear to also have a wonderful sense of humor and whimsy! I love your image and the accompanying caption. It made me smile! &nbsp Posted: 10/12/2021 09:48:17
Kathy Triolo
Thanks for visiting us Michael and for your nice complement!
The fact that it gave you a chuckle and a smile is the best! &nbsp Posted: 10/12/2021 13:41:35
---
---
---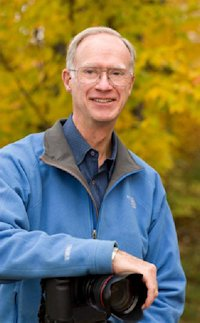 Henry Roberts
The eyes say it all Kathy! Who would have thought your eyes and lipsticked mouth could be so engaging. The aging of the background to look like an antique postcard just intensifies the whole effect.

I just can't find anything further to suggest or change. Great job! &nbsp Posted: 10/12/2021 13:07:25
---
---
---
Please log in to post a comment