Alison McMahan
---
November 2021 - Autumn In Manchester 2021
Original
About the Image(s)
Some friends came to visit from out of town unexpectedly, I had to leave off cramming for my big test and show them around. We went for a walk to admire the last of the fall colors on a trail by Lake Massebessic near my house. These people were on the trail ahead of us. I'd been trying the whole walk to get a good silhouette picture and this one was the one that came out the best. Didn't do much in photoshop except bring up the color a little and crop.
Info: Canon 5D Mark III, lens EF24-70mm f/4, set at 24mm, 1/4000 sec f 5.6 ISO 400, aperture priority, spot metering.
---
This round's discussion is now closed!
5 comments posted
---
---
---
Catherine Honigsberg
I like the star bust and intimacy of this image. I would crop the darker trees out and focus on the path, people and sun. &nbsp Posted: 11/15/2021 10:15:21
---
---
---
Andrew Hersom
A nice autumnal scene well seen. Tricky lighting though. I wondered about a different crop removing the light tree trunks in the foreground which catch the eye (alternatively they could be darkened down, of course).
I've lightened the shadows, darkened the whites/highlights and applied some dehaze filter. What do you think? &nbsp
Posted: 11/16/2021 15:19:16
---
---
---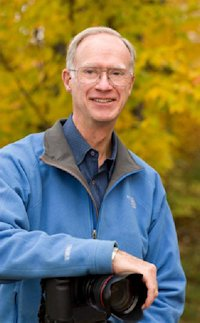 Henry Roberts
Alison, I like your cropping and bringing the color up a little. The result is a great silhouette which exudes a pleasant fall walk through falling leaves. I like the detail of the fallen branch in the lower left. The sun highlight might be darkened a little but on the other hand, that is what one sees walking a forest trail.

Great work.

Andrew has some good suggestions but I still like your version best. &nbsp Posted: 11/18/2021 10:58:08
---
---
---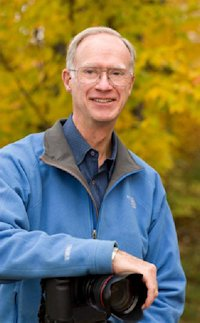 Henry Roberts
Alison, I like your cropping and bringing the color up a little. The result is a great silhouette which exudes a pleasant fall walk through falling leaves. I like the detail of the fallen branch in the lower left. The sun highlight might be darkened a little but on the other hand, that is what one sees walking a forest trail.

Great work.

Andrew has some good suggestions but I still like your version best. &nbsp Posted: 11/18/2021 10:58:10
---
---
---
Julie Deer
Hi Alison. You have presented an interesting image that is full of stories. By cropping in a bit, you make the figures a little larger, which makes them easier to see. I like the moodiness of the image and the rim lighting around the people. Your treatment of the image is good, but I would try to drop the highlights a bit which might take the glare off the path. &nbsp Posted: 11/18/2021 16:35:49
---
---
---