Jamie Carrier
---
November 2021 - Michigan Falls
About the Image(s)
On our recent trip to the Upper Peninsula of Michigan we focused on the many waterfalls. My goal was to practice long exposure. I liked this in Black and White and knowing that I process too dark, I tried to keep it lighter. I'm not sure about all the leaves on top, to me it's distracting. Any thoughts? In LR new format I wasn't able to find what I was looking for as I wanted to darken that part. I appreciate your comments!
---
This round's discussion is now closed!
7 comments posted
---
---
---
Julie Deer
Jamie Carrier
Julie....that flipping makes a completely different picture. I like it!!! You've opened my mind!!!! &nbsp Posted: 11/10/2021 15:36:18
---
---
---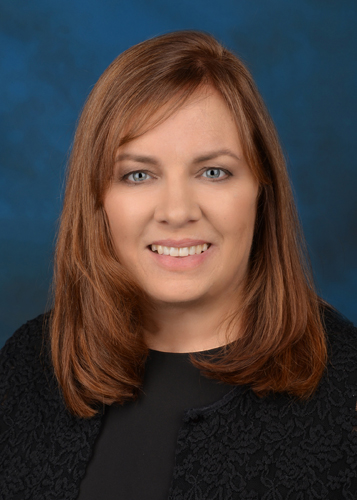 Alison McMahan
Hi Julie!
Yes, waterfalls are a challenge! Yours is well composed. I did like Julie's flip because then our eye easily travels left to right, which we English speakers are used to.
What's strong about this image is the variety of textures. But it was a bit soft (not enough contrast) so the leaves on the trees seemed a bit blurry. I played with it in p hotoshop. First I opened the camera raw filter in B&W and amped up the green colors. Then I played with contrast, clarity, dehaze. See what you think. &nbsp
Posted: 11/13/2021 04:58:13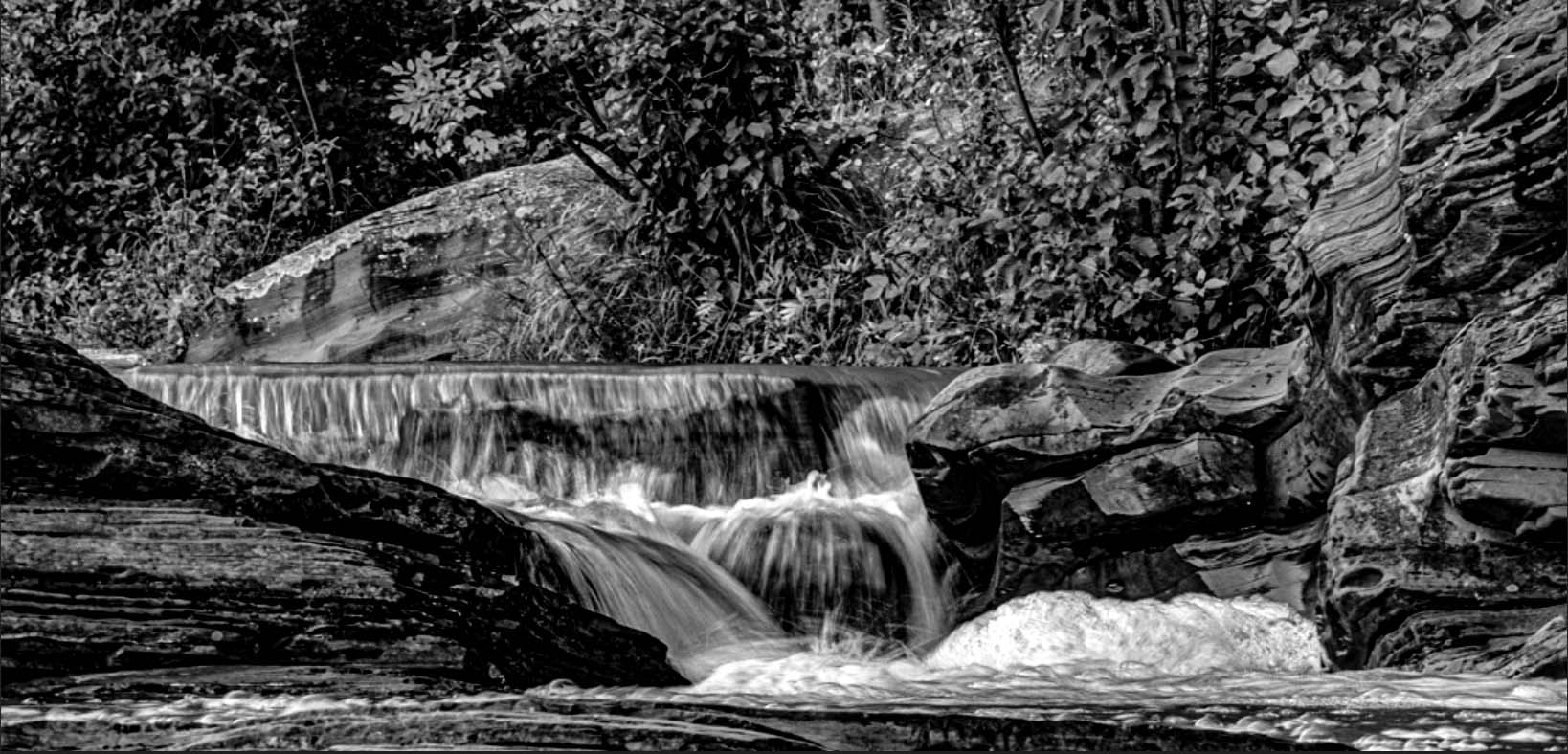 ---
---
---
Catherine Honigsberg
To me this image is about the rocks and water. I would crop out the leaves above. Once you do that, both yours and the flip works better for me. I do really like those rocks in black and white! &nbsp Posted: 11/15/2021 10:13:36
---
---
---
Andrew Hersom
You don't show the original or share your camera settings, presumably this was shot using a tripod?

The rocks on the left hand side have really interesting shapes. Well seen scene.
The rocks on the right front look a bit soft to me - perhaps you focussed too far beyond them?
I think the shrubbery in the background detracts, if the image was in colour it mightn't matter so much. One solution, as Catherine suggests, would be to crop them out but I feel a another look at the original colour version would be worthwhile.
I still think it is is too dark, perhaps by a stop.
Sorry to be so negative. &nbsp Posted: 11/16/2021 15:02:14
---
---
---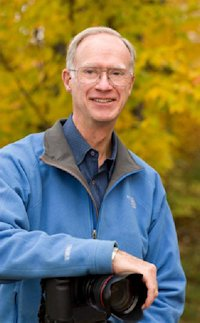 Henry Roberts
Jamie, you captured a long exposure perfectly in my opinion with some hint of detail in the water falling over the rocks and in the foam. Actually the foam and the detail of the rock bedding on the left side are a wonderful accent to the falls.
Leaves - you could use the blur tool in PS to deemphasize them a little.
I do not often work in black and white so my comments on B&W aren't too valid but I would play with the contrast and brightness sliders as below. Hmm. My playing with the sliders didn't really result in any changes. Alison and Andrew have better ideas.
&nbsp
Posted: 11/18/2021 10:40:03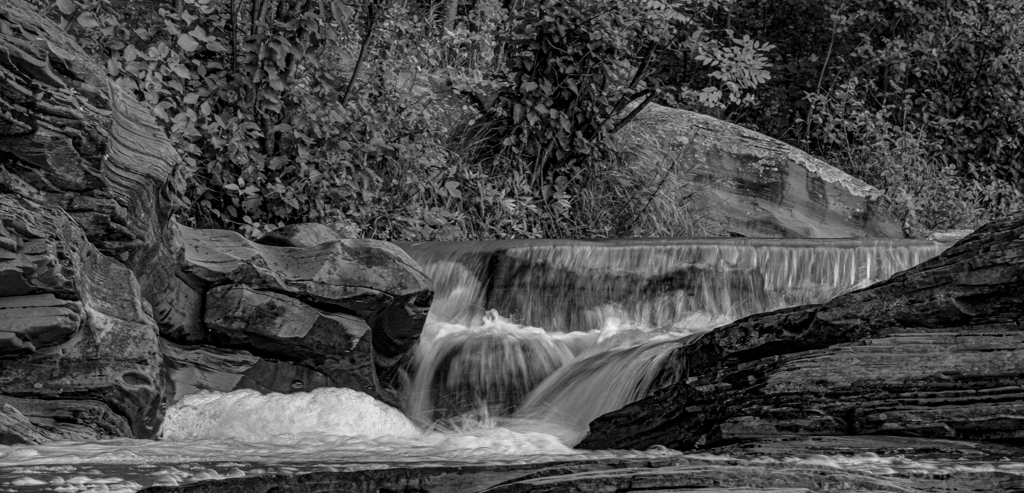 ---
---
---
Andrew Hersom
I think this image just needs a bit of a "lift" in the whites. Are you acquainted with the landscape photographs of Fay Godwin? These might give you some ideas. &nbsp Posted: 11/21/2021 08:48:51
---
---
---