Catherine Honigsberg
---
November 2021 - Untitled
About the Image(s)
I went with some friends to Shenandoah State Park to shoot wildlife and got up at dawn to go to the big meadow and this is what I found
---
This round's discussion is now closed!
12 comments posted
---
---
---
Don Hill
Hey Catherine, wow, I can't believe the luck you had coming across these two in a meadow. The setting is perfect and the fog was more than you could hope for. There will be those who will want a little more detail of the faces, but I think it is perfect. In some of my fog images, I have used the highlight slider in Adobe Camera Raw to bring out some trees in the background that were not visible. Sometimes it helps sometimes it does not. As I said, I think your image was perfect. &nbsp Posted: 11/04/2021 10:42:23
Catherine Honigsberg
I would not have thought of the slider to bring out the background - great idea
&nbsp Posted: 11/15/2021 09:53:51
---
---
---
Jamie Carrier
Such an intimate moment. I imagine two sisters getting up early on a wedding day just spending a few moments together.

What a capture! &nbsp Posted: 11/09/2021 14:48:19
Catherine Honigsberg
I think they are the brides, but it was surreal to be there.
&nbsp Posted: 11/15/2021 09:54:39
---
---
---
Julie Deer
Hi Catherine, I too love this picture! There are many stories that it brings to mind. I would be tempted to crop a little from the bottom and left side to move the girls from the absolute centre of the image. I love the moodiness of the image and would not try to remove the fog from the subjects. Well seen! &nbsp Posted: 11/09/2021 20:36:23
Catherine Honigsberg
Thanks for the crop idea. &nbsp Posted: 11/15/2021 09:55:11
---
---
---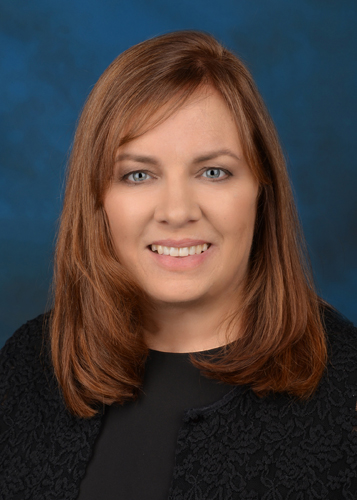 Alison McMahan
Very romantic and evocative. I assume they have just married each other.
It bothered me that they were centered. I like the fog around them but I didn't like that they were fogged over. I played with it. I'm not sure B&W is the way to go on this one because it's so soft, but see what you think: &nbsp
Posted: 11/13/2021 04:49:11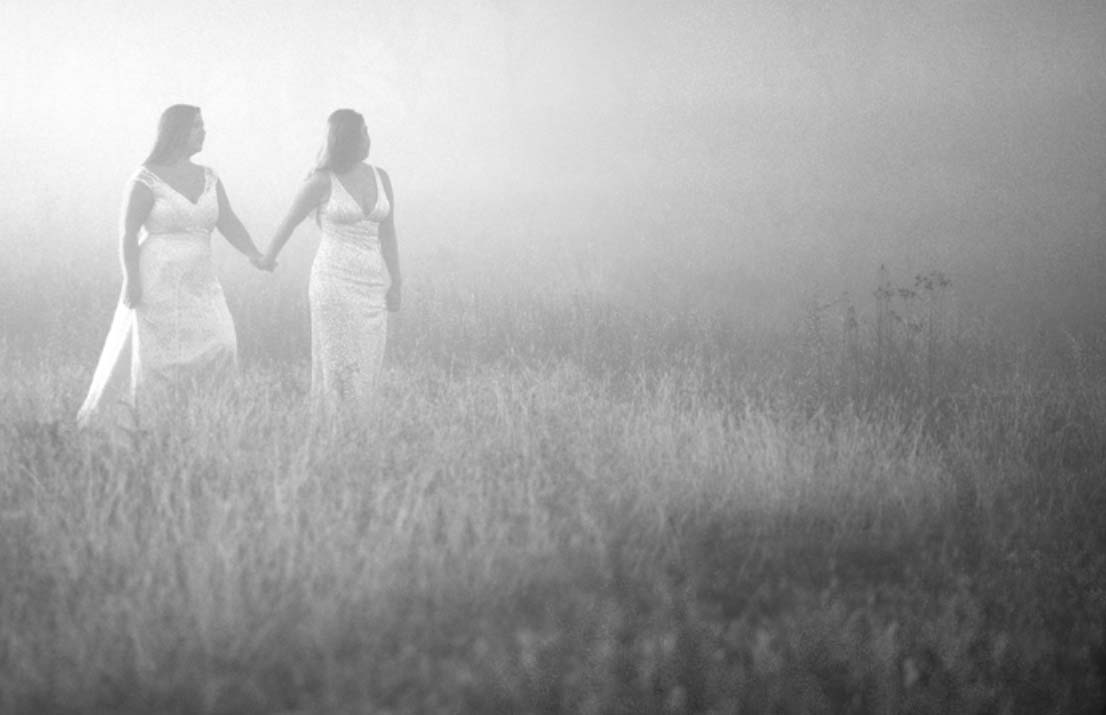 Catherine Honigsberg
I do like the crop very much and the B&W I would not have thought of because I love muted color, but it really makes it surreal in B&W. Thank you &nbsp Posted: 11/15/2021 09:56:16
---
---
---
Andrew Hersom
Yes I assumed it was a wedding party. Was it? I hope they didn't scare away any wild life!
What happened next, did you take more pictures or was that it?
I think it would be improved by a different crop, less centred and to minimise the green foliage. Perhaps like this. What do you think? &nbsp
Posted: 11/14/2021 12:08:56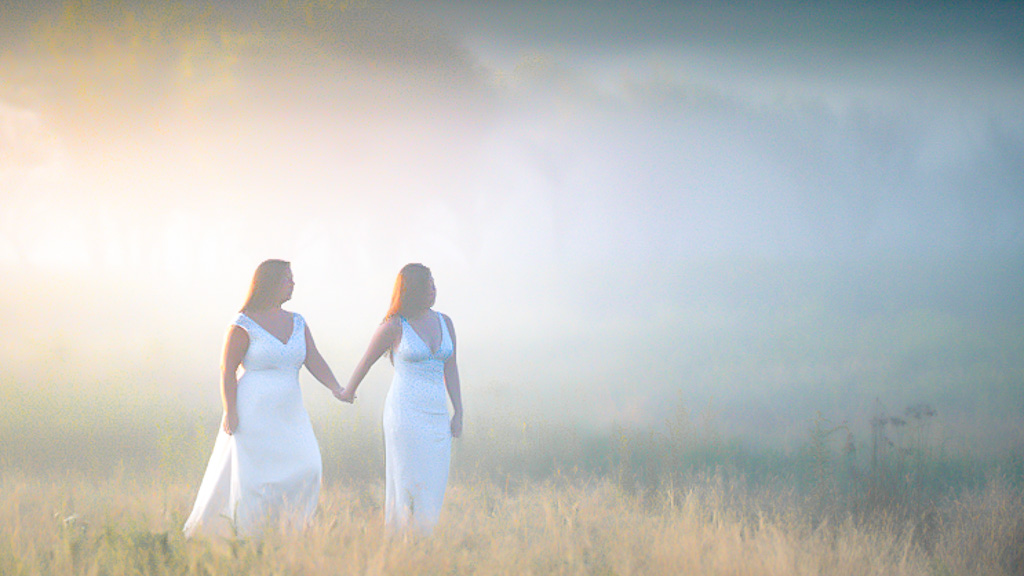 Catherine Honigsberg
I love the crop and love what you did to the color!! I kinda felt I was intruding a little, so I did not take to many photos and yes they were the only wildlife I saw that morning. Still a win, I did not have my big telephoto yet, so I could stalk them easier than a deer ha ha. &nbsp Posted: 11/15/2021 09:58:47
Andrew Hersom
I suspect that most people at weddings wouldn't mind being photographed, it is, after all, a public event. &nbsp Posted: 11/16/2021 15:27:10
---
---
---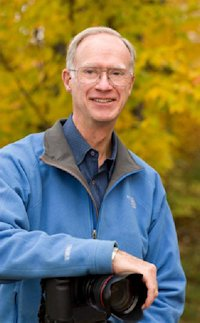 Henry Roberts
Great Catherine! I am entranced by two beautiful women in formal white dresses walking hand in hand backlit across a meadow. Now here's the thing - I'm a guy and I would like to see a little more of these women, a little more sharpness to show their beauty. So in taking the picture, probably zoomed to telephoto, use a wide open aperture and focus on the women. They will be sharp, the rest blurred and dreamy. Well, it is an idea but it might not convey what you thought as you took the picture.

Now having read the above comments I think you have a wonderful capture of the moment. Some judicious cropping might make a slight improvement but basically you captured it. &nbsp Posted: 11/18/2021 11:16:11
---
---
---