Don Hill
---
November 2021 - Tower Bridge
Original
About the Image(s)
Because I love all things Metal, I decided to submit an image that I shot of the Tower Bridge in Sacramento California. The bridge is painted Gold (no, really), as a tribute to the 1849 California Gold Rush. It gets painted almost as often as the Golden Gate Bridge in San Francisco. I made a copy with Silver Efex, but then it just looked like a lot of other bridges. So my concern is: my crop (I like abstracts). I invite you to play with the crop. Shot with Nikon with a 50mm lens ISO 200 f6.3 @ 1/400. Edited with Color Efex. Shot at 2 pm on a very hot day.
---
9 comments posted
---
---
---
Jamie Carrier
I see lines, circles, X's, oh my!!!! :)

This just keeps my eye moving. I like your cropping. The story of the gold paint was interesting!! Very nice, Don!

&nbsp Posted: 11/09/2021 14:45:17
---
---
---
Julie Deer
Hi Don, I like your crop. It brings us closer to the actual bridge. As Jamie has said, there is a lot to see here.
The Sydney Harbour Bridge is constantly being repainted. There are two robots and 100 full time workers who are removing the original lead based paint and replacing it with four layers of lead free paint. This will take many years to do. &nbsp Posted: 11/09/2021 20:54:14
---
---
---
Andrew Hersom
A pleasant abstract detail shot. I had a play with the crop as you suggested and I think yours is probably the best. It's a matter of taste but I would try to get one girder absolutely parallel with an edge of the photo. The colouration is very pleasant and looks right. I think it needs some work on the little patches of sky seen in between the girders as there is what looks to me like some chromatic aberration (halo effect) at the margins. Also some sky is blue, the white tends to grab the eye. But a good effort, thanks for sharing. &nbsp Posted: 11/12/2021 05:56:51
---
---
---
Don Hill
Hey Andrew, I see what you mean. I do not want to assume that you use Photoshop but, should I just go into the crop and make the right parallel with the girder, or should I use like the geometry setting in PS. Also, since I am a returning user of PS, is there a way to grab each little pane of sky, or will I have to select each one separately? Thanks for your comment. &nbsp Posted: 11/12/2021 10:37:14
---
---
---
Andrew Hersom
I have to say I am more of a LR user but either will work to parallel the scene, it's not obligatory but to me it looks better.
As there are not very many sky patches probably just as easy to deal with them individually. It's what you feel like doing. &nbsp Posted: 11/12/2021 13:59:46
---
---
---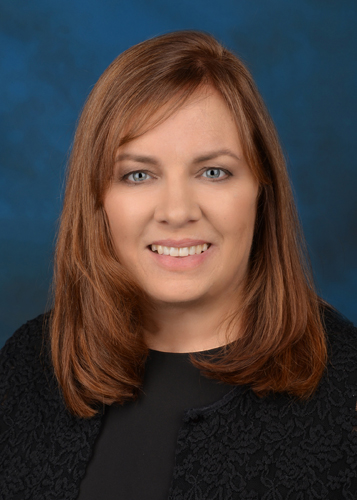 Alison McMahan
I love this image! Well seen!
I played with it a little bit. Straightened the edge, and tried to deal with the sky issue by using whites, highlights, and other sliders in Camera Raw filter in PS.
For me the story is about the volumes and negative space glimpsed between the V of the girder. So I didn't feel the sky had to be blue, just not distracting. I also did some clone work on one side and darkened one piece that was too white on the lower left. &nbsp
Posted: 11/13/2021 04:38:13
---
---
---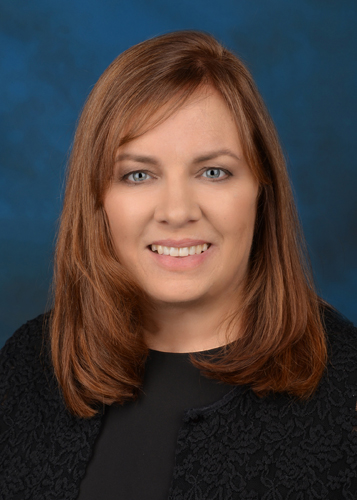 Alison McMahan
---
---
---
Catherine Honigsberg
Love you cropped it for the framing. The color is really great and is very striking. I agree tightening up the right side makes all the difference. Well seen. &nbsp Posted: 11/15/2021 10:11:09
---
---
---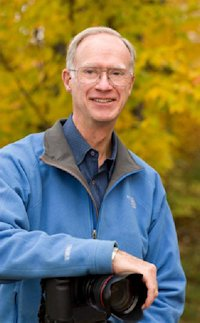 Henry Roberts
Don, nice work with a subject that can provide endless abstract crops! And your crop is good. Since you challenged your viewers to do their own crops, I hereby submit a smaller crop which I did and then applied a polar coordinate filter in PS to get an abstraction. What fun to experiment!
&nbsp
Posted: 11/18/2021 10:16:27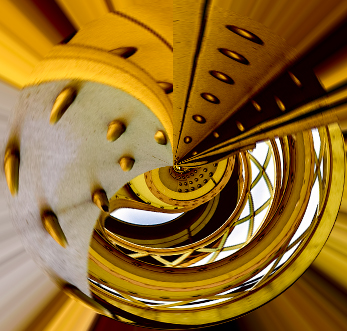 ---
---
---
Please log in to post a comment