Jamie Carrier
---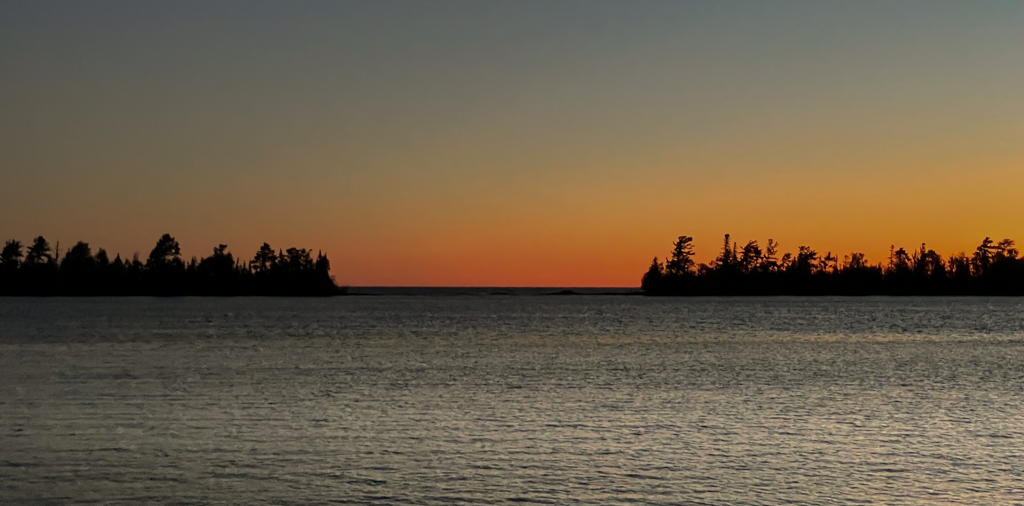 October 2021 - Copper Harbor, Michigan
About the Image(s)
My husband and I finally got away on a driving trip to the Upper Peninsula of Michigan. We particularly like the Keweenaw Peninsula. This particular image was taken in Copper Harbor at sunrise. I didn't have my tripod close so used my iphone. I did a little cropping. It was the beginning to a great trip.
---
8 comments posted
---
---
---
Don Hill
Nice image. I find myself using my iphone more and more, especially when my Nikon is not liking the exposure. I am not sure which iphone you have, but I think this was just screaming for a panorama shot. I really wanted to see more of what was off-screen. I have only used it twice but it makes quite a difference when there are not a lot of "things" in your image. It's too bad photographers have to get up so early to get great images like yours. thought I would share a panoramic shot. hope you don't mind. &nbsp
Posted: 10/05/2021 16:25:20
Jamie Carrier
I guess I'll have to return to do the panorama !!!!! :)

Yes, I used my iPhone (12) quite a bit this trip as a date, time, place source of information, but I found I liked some of my images better than my Canon. I have used the panorama several time, but honestly, I didn't even think of it on this image. I think there were more trees off screen and I wanted Lake Superior to be a focal spot with the trees as a frame. Thanks for your thoughts and panorama!

&nbsp Posted: 10/05/2021 16:37:56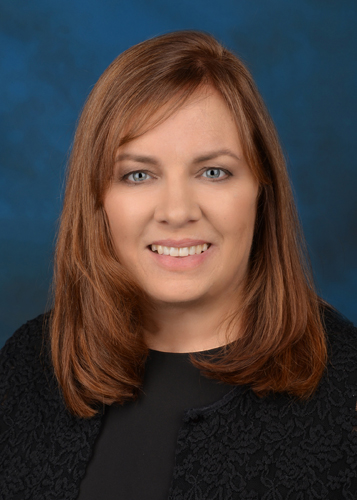 Alison McMahan
Don, that is a beautiful photograph. To me it tells a story, because of the historic ship. Putting these two images on one page makes me think we should try that as a group, all of us do panoramas one time. Andrew, what do you think? &nbsp Posted: 10/10/2021 05:17:35
---
---
---
Don Hill
Good point, you don't want to lose the lake in the trees. One question I forgot to ask: how low to the ground were you. As I get older, I don't kneel as much as I used to. Again, I hope you did not mind me uploading one of my shots. I am not sure I will do that again. Sorry. I always get caught up in the excitement. &nbsp Posted: 10/05/2021 16:48:27
Jamie Carrier
I don't mind at all. I enjoy looking at photography...always things to learn.
I can't remember if I was standing or kneeling....another age thing!! &nbsp Posted: 10/06/2021 16:05:05
---
---
---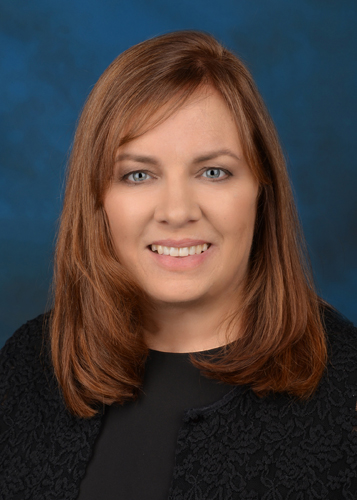 Alison McMahan
Wow, I just woke up and there is already a full blown discussion going!
I find the conversation about panoramas interesting. Maybe one month we could all agree to do panoramas, just for fun. It would be interesting. I sometimes try it on my phone, more as a way to catch an interesting view, but I've never really thought about it like a photographer, with a goal to make something really artistic. Jaime, your picture is really evocative. I feel the water "breathing." I love the colors of the sunrise. I like the range of the image just as it is, I appreciate the
simplicity.The
point of your image is the mood, the invitation of the sunrise for us to pause and empty our minds before we go on with the day. Love it! &nbsp
Posted: 10/10/2021 05:16:30
---
---
---
Andrew Hersom
My feeling is that the image is maybe 3/4 stop underexposed which is why the harbour mouth appears to have a "bar" across it. It's up to you of course but I would be tempted to lose quite a bit of the water at the bottom so the skyline isn't in the middle of the image and maybe some of the left so the harbour isn't central. But it's your picture. &nbsp
Posted: 10/12/2021 10:54:50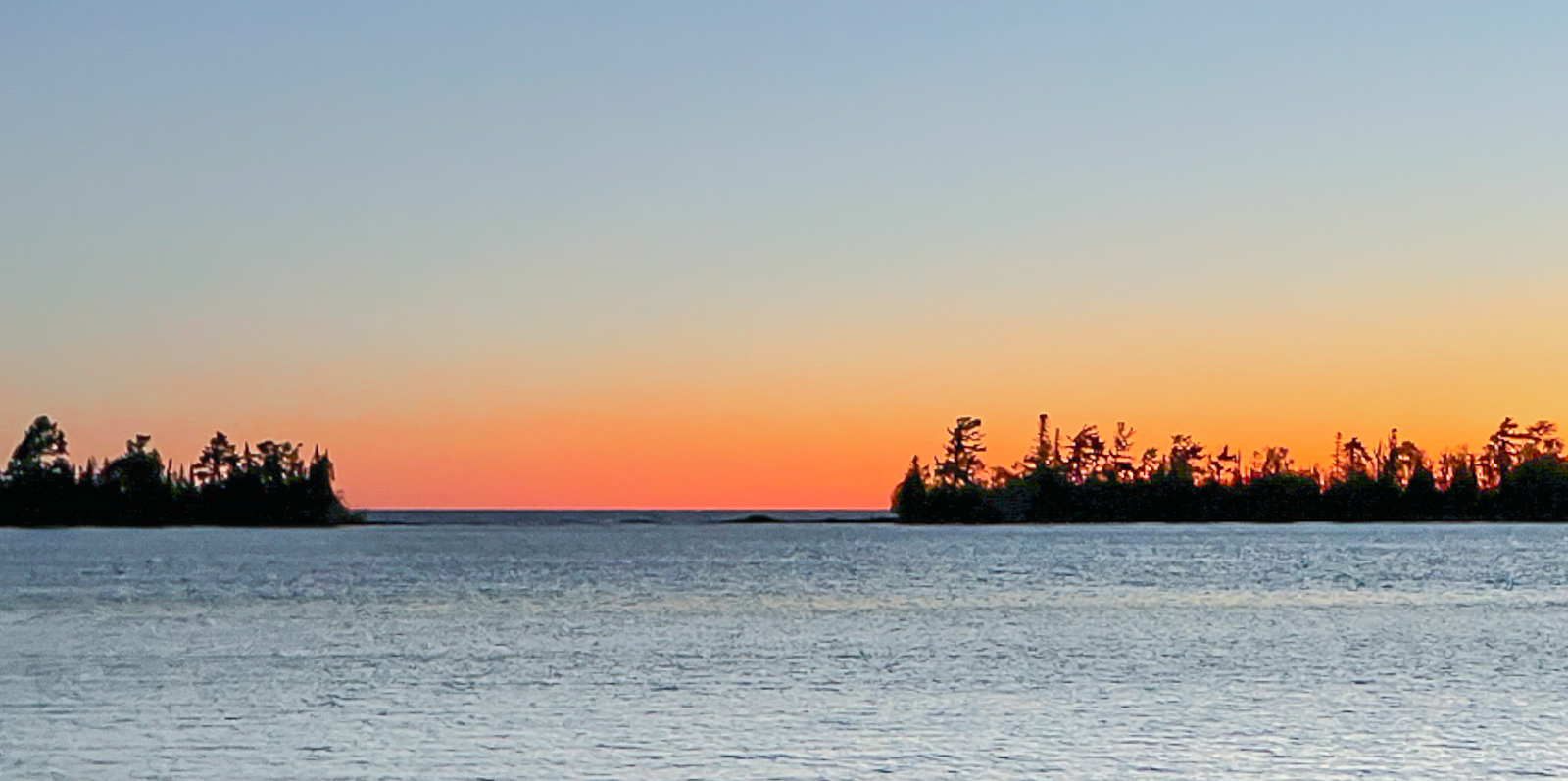 ---
---
---
Catherine Honigsberg
I do not mind the horizon dead center, but the reflection on the water is not adding much, so I would crop more of the water out. I do like Andrew's exposure suggestion. It is nice to go back and look at this photo later and remember standing there and how you felt to take the shot. &nbsp Posted: 10/12/2021 12:56:15
---
---
---
Please log in to post a comment