Don Hill
---
September 2021 - Susiun Storage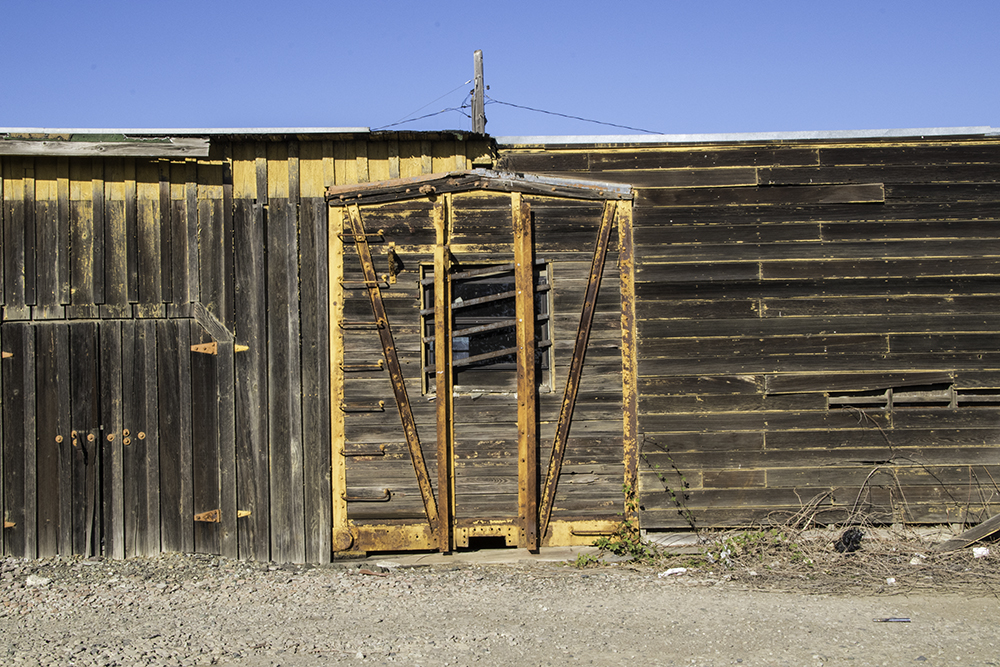 Original
About the Image(s)
I decided to post an image I have been struggling with. I love old buildings and this one was made from parts of old train cars. I shot it early in the morning with the sun directly behind me. I did not like the sky, and the telephone pole, so I did some cropping since there was a lot of nothing on the right side of the door. It was shot with my Nikon D5500 with a focal length of 43mm. It was shot on manual at f25@125. This is the perfect image for lots of suggestions. Thanks for your feedback.
---
2 comments posted
---
---
---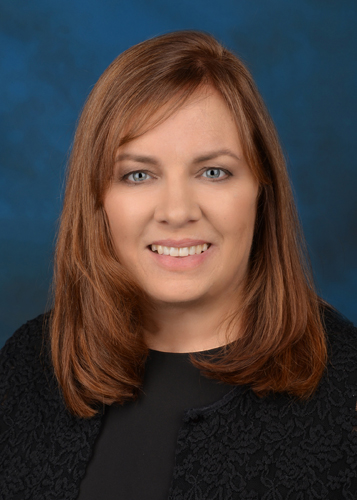 Alison McMahan
My first inclination was to crop it differently (see below). I kept the wires above the roof because they echoes the triangula lines on the door.
But once I did that I realized your choice was the best one! Your picture is all about the different textures, as well as the lines going off in almost Mondrian-like
directions.However
, the lines don't lead us anywhere. I kind of wish there was a bird, or a human figure, in the left side of the frame, perhaps in silhouette.
If you can return to this spot and stage a "decisive moment" (see my comments on Julie's image this month) you would make a good thing even better. &nbsp
Posted: 09/14/2021 12:31:40
---
---
---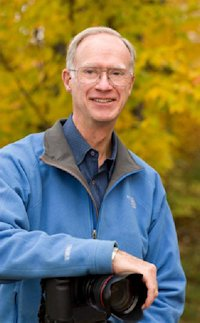 Henry Roberts
Don, your cropping appeals to me. There is a sense of balance between the doors on the right side and the absence of strong yellow on the left side. Your contrast enhancement does a great job of bringing out the yellow.

Alison has some good ideas but I still like your interesting balance of detail on the right side and less detail on the left side.

And I think you made the right decision to crop off the right side of your original image. &nbsp Posted: 09/19/2021 15:27:52
---
---
---
Please log in to post a comment