Jerry Hug, APSA
---
November 2021 - Untitled
About the Image(s)
I was at the Canoe Launch on the Des Plaines River near the Illinois and Wisconsin border. The Des Plaines River starts in Minnesota and goes through Wisconsin and Illinois and eventually feeds the Mississippi which empties into the Golf of Mexico. This was taken with my new iPhone Pro Max in Night Mode while using a 720nm Infrared filter attached. There was a storm cloud just starting too pass over and we had rain just before getting home. I used the native camera lens (slight wide angle). Camera was on a tripod because of the long exposure needed for the night mode. 26mm, f 1.6, ISO 400, 1/15s on Saturday October 2, 2021
---
This round's discussion is now closed!
8 comments posted
---
---
---
David Halgrimson
A great scene with the river leading in and almost to the clouds in the background. Great clouds add to the mystery look. Reflections in the water are very clear.

Overall it looks flat with no DOF between the sky, water, trees and grass areas. Easily adjusted when processing. &nbsp Posted: 11/02/2021 16:59:22
Jerry Hug
I am not sure what your are truly referring to Dave. More contrast?

What is your fix idea? I am at a loss? Jerry &nbsp Posted: 11/05/2021 16:44:15
---
---
---
David Halgrimson
It would mostly be contrast, but on selective areas listed. It might be me too, I am having trouble with my right eye and get shots in it every month.
Here is my example, I used Lightroom and adjusted each of the areas using the new Masking feature, raising or lowering the highlights, shadows, texture, clarity and dehaze. I think selective adjustments provide more depth to an image, but that's just my eyes or eye. It is probable subtle unless compared side by side.
Hope that helps, let me know what you think. &nbsp
Posted: 11/05/2021 17:10:40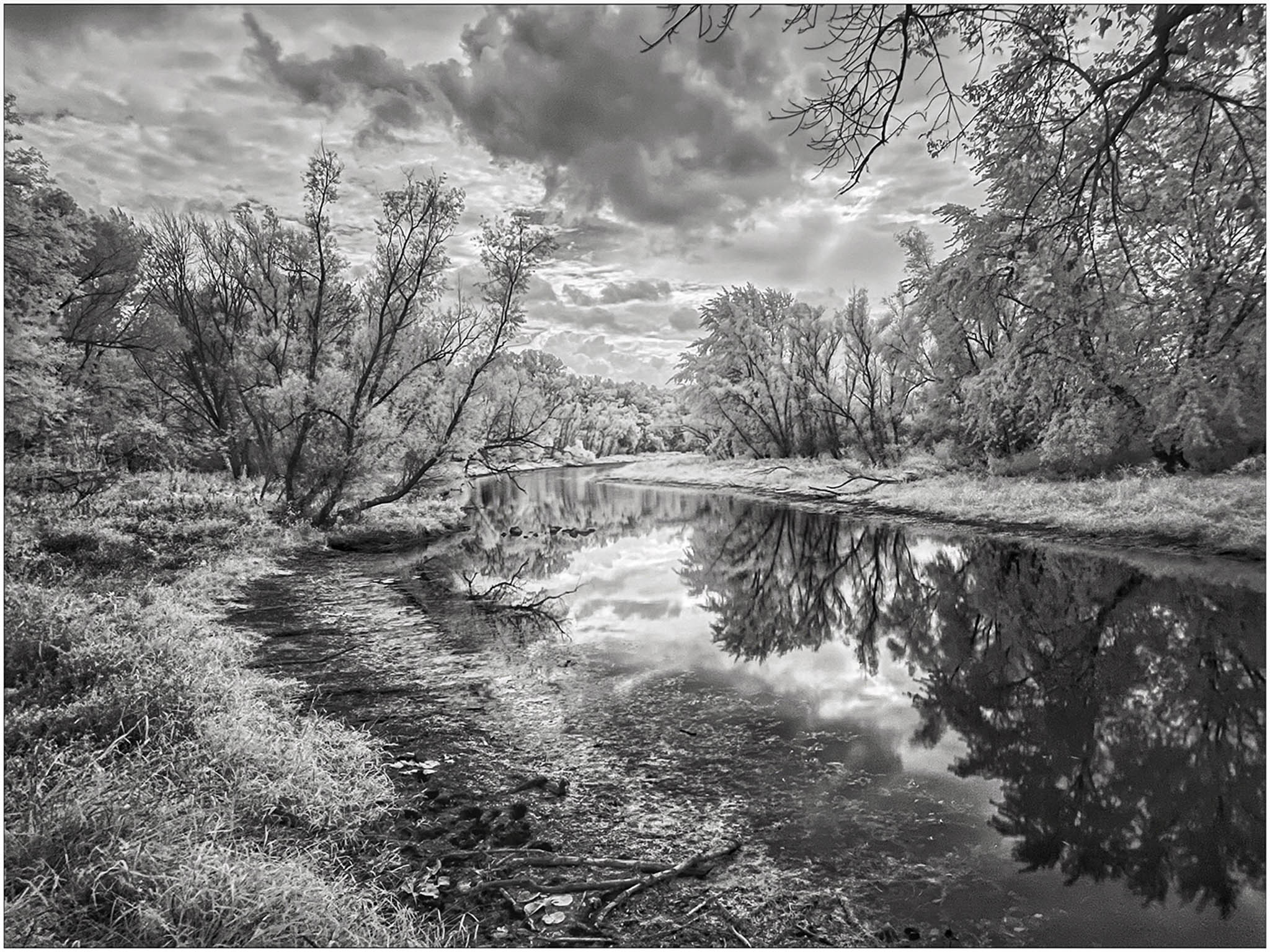 Jerry Hug
I have thought about more contrast but I really kind of like it as is. I had addedcontrast just in the water reflection and though it was enough. I actually added a little softness in some of the white grass areas with reverse clarity. Kind of a little orion effect. To me finding this beautiful scene with a pending storm was just what I wanted. I did not want the storm cloud to be too dark and pull the eye away from the natural grass lines and bending river. I do appreciate the suggestions. Jerry &nbsp Posted: 11/09/2021 06:36:29
David Halgrimson
I like your definition, it is exactly the kind of information we should all be providing for our images when we submit them as it would make our intentions much more clear. But, when it comes down to it, the only person we need to please is ourselves. &nbsp Posted: 11/09/2021 08:52:49
---
---
---
Vincent Cochain
A great scene indeed. Clouds, trees, water, reflection, ...
I am not an infra red specialist but I like the effect (impression of snow on the trees in the center).
Good composition with the direction of the river.
&nbsp Posted: 11/08/2021 07:57:10
---
---
---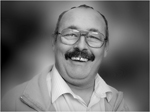 Paul Hoffman
My first impression was WOA!. There is a lot in this image. The image overall has potential but you as the photographer has given us as the viewer a lot to look at and in my mind to much.
I find the tree encroaching at the top is to much and draws my eye, the rubbish and the drift wood at the bottom does not add to the image.
But that bit in the middle is lovely and draws you through the image with the lovely flow of the river. It needs some scissors. &nbsp
Posted: 11/10/2021 05:36:53
---
---
---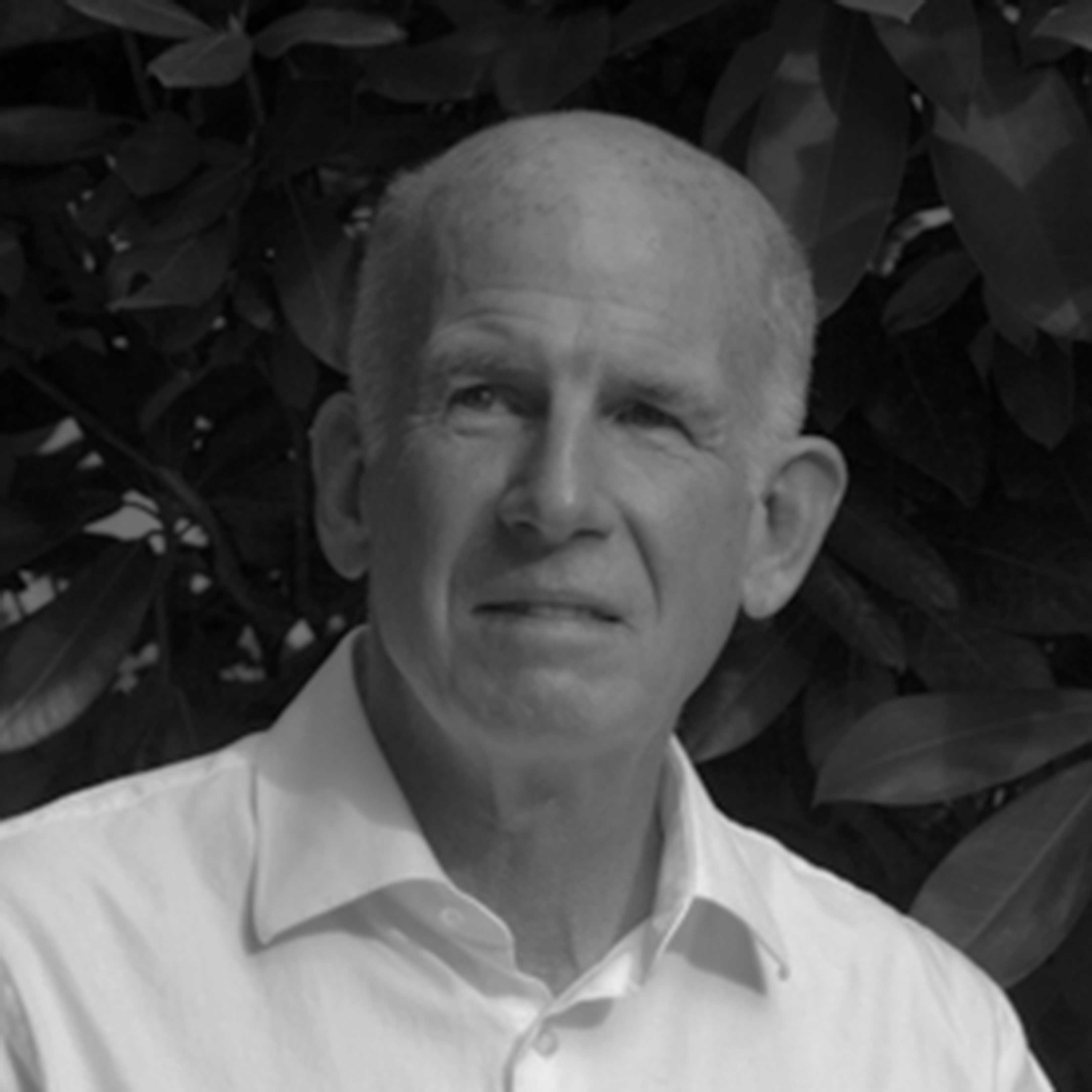 Larry Crook
This is well composed with the river pulling the viewer's eye through to the center. The tones are very nice and it does look like a winter scene to me. I'm not a big fan of IR but this one is good. &nbsp Posted: 11/12/2021 19:18:17
---
---
---