David Halgrimson
---
July 2021 - Blue Jay after Peanuts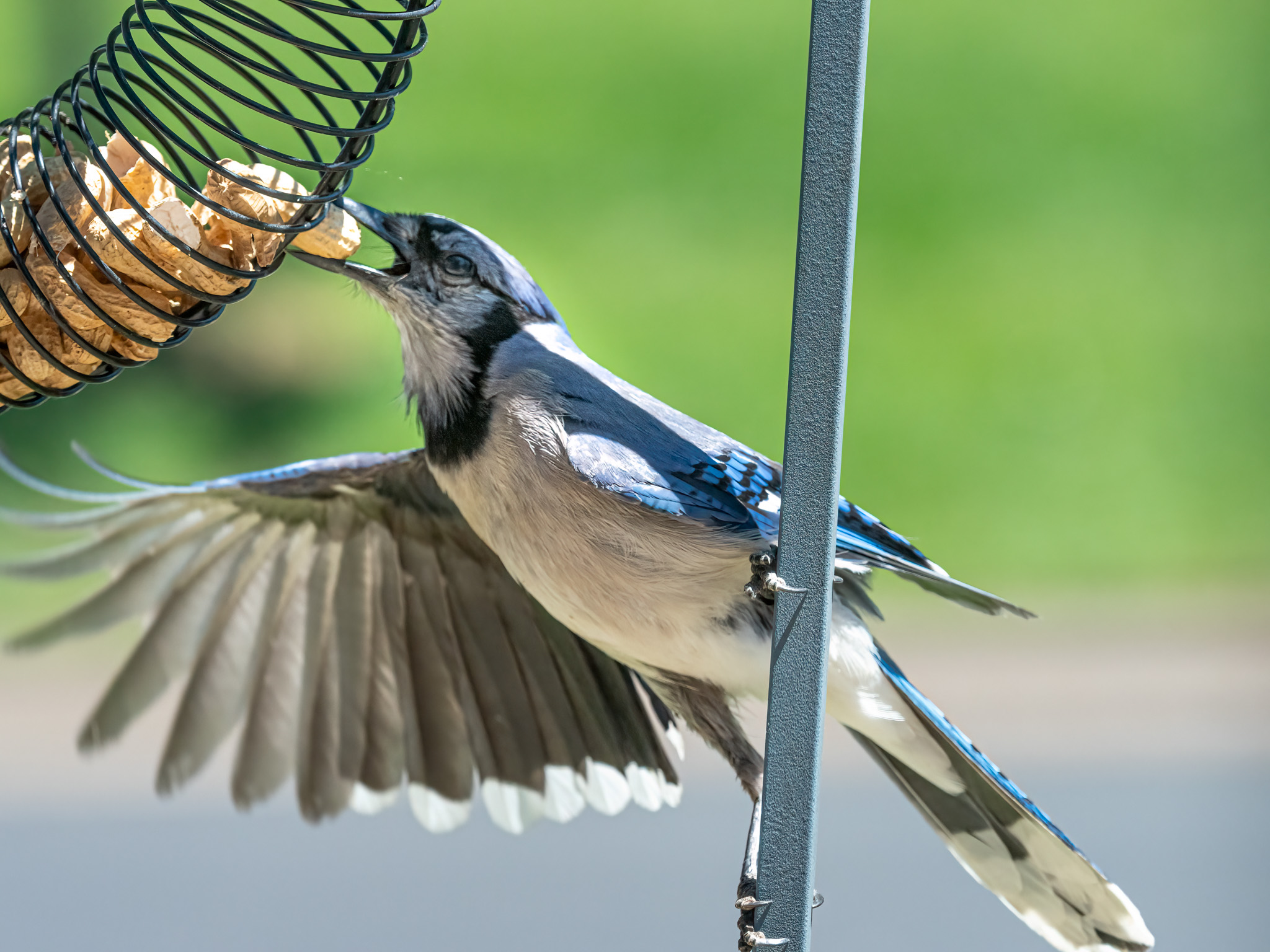 Original
About the Image(s)
I have not been out shooting much, but I have been doing some shoots from our sunroom of the birds coming around this spring. We have a number of feeders in a tree and on Shepard hooks just outside. These Blue Jays love the peanuts we put out for them. Great fun to watch all the birds and critter come around.

Took this with an Olympus EM1 MKII, 40-150mm lens at 150mm, 1/2500th, f/4.5, ISO 1600.

Processed in LR, lowering the highlights and blacks, raising the shadows, whites, texture and clarity. Ran it through Topaz Denoise AI and converted to B&W in Silver Efex Pro 2, using preset #6 High Structure, and added a control point over the head and one over the main body of the bird.

Not technically great but I like the action of the Jay after the peanut.
---
This round's discussion is now closed!
6 comments posted
---
---
---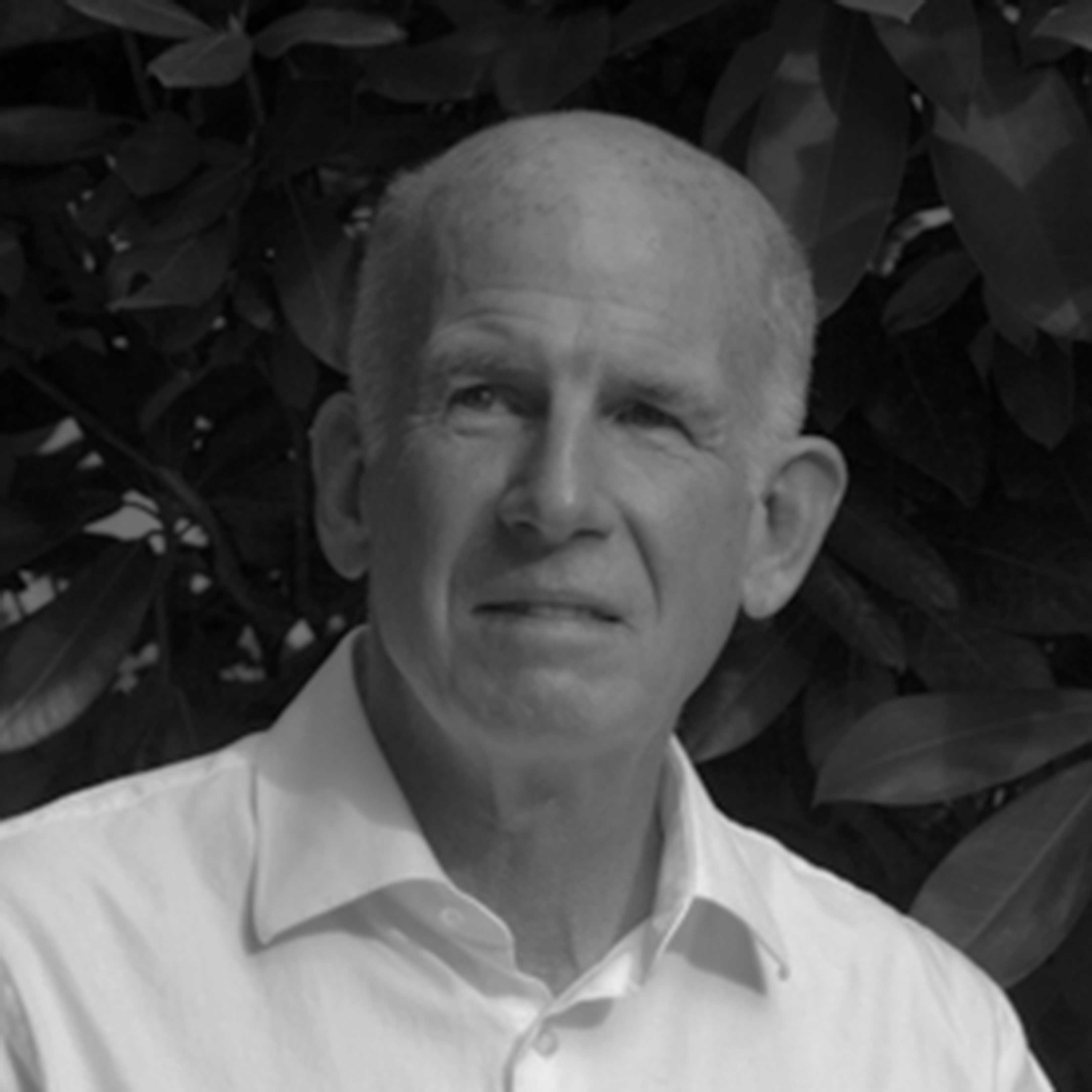 Larry Crook
This is a real eye-catcher! The light is beautiful, the background is great, and the composition is good. My concern is that the bird's foot is sharper than his eye, and the vertical support is sharper than his feathers. Did you shoot with autofocus?

&nbsp Posted: 07/03/2021 13:25:47
David Halgrimson
Larry, you are correct, that's where my "Not technically great" comes from, I missed getting sharp focus on the eye. Yes, I was using auto focus and having a hard time getting the focus point to where I wanted it. &nbsp Posted: 07/04/2021 09:44:04
---
---
---
Jerry Hug
The beak pulling on the peanut shell and the claw of the foot hanging on the feeder frame shows the action and power of this bird. The sharp areas of the bird are really sharp. Depth of field is always an issue when pushing up the speed to get the controls that you want.

Nice conversion. &nbsp Posted: 07/10/2021 08:34:01
---
---
---
Vincent Cochain
You were quite close to the feeder to have this picture at 150 mm. I like the composition. However you missed the right paw. Is it for this reason you cropped the bottom of the image?
The image is taken at the right moment. Job well done.
I agree with the comments of the colleagues about the sharpness of the eye. Some say to take this picture with "have to" to make the AF in advance on the right place, to use the manual AF, and to wait... Either a tripod and a remote control.... No easy to realize.
&nbsp Posted: 07/13/2021 07:42:58
---
---
---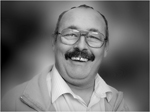 Paul Hoffman
These are not easy shot to get right and you have a very good effort. You have taken the image at the right time and the light control is good. Yes you have cropped off one claw. The sad thing is that you focus on the wrong bit, if you had clipped the edge of the cage or caught the birds head we would all be singing Dixie, but unluckily you caught the pole and its just lost the important bit the head. great effort though. &nbsp Posted: 07/14/2021 14:12:13
---
---
---
M. Arfan Asif
Good effort here. Technically difficult to get the specs in considering how close you are to the subject. The depth of field is compromised. However if the important eye of the subject which essentially makes an image is sharp then it works. Still a good try Dave. &nbsp Posted: 07/23/2021 15:15:55
---
---
---