Vincent Cochain, EPSA
---
June 2021 - Ruins and Visitors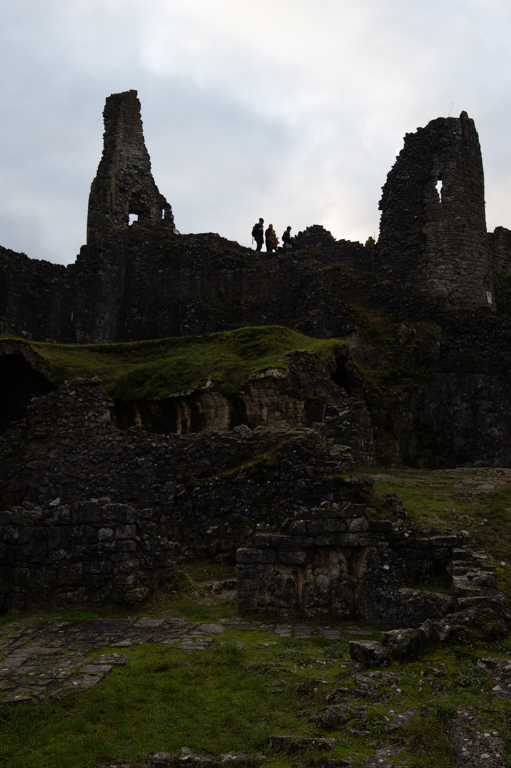 Original
About the Image(s)
Technical: 1/125; f/1 ISO 720, 32 mm (FF)

There is an (very) old castle 40 km from home. I took the opportunity to visit it.

Treatment in LR: correction of objective, increase the texture, clarity, shadow and the Black. I move aalmost all the cursors after conversion in B&W. I put a small stoke arounf the picture...
---
8 comments posted
---
---
---
David Halgrimson
You were able to pull out a lot of detail that I can't see in the color version. The people and their position up in the clouds makes this image very strong vs. not having them.

I am wondering if cropping some from the bottom or having shot it horizontal would give the people more emphasis but I expect the castle is more the subject.

I would also be interested in more info on the castle. &nbsp Posted: 06/03/2021 09:08:28
Vincent Cochain
David Halgrimson
Thanks for the info, very interesting, I would love to see up close.
&nbsp Posted: 06/03/2021 09:40:11
---
---
---
Jerry Hug
Vincent, I love old castles and have visited many in Tuscany, Italy and Ireland and where my great grandfathers came from in Switzerland. Yours is really amazing. I like how you brought out the clouds in the revision. The textures in the remaining old rocks that still hang together is amazing. I also agree that you image would have a stronger composition with some cropping on the bottom. I would crop almost until you come to the first rocks on the bottom right or up to the flat floor area on the left. The 3 visitors on the top really give an interesting compositional strength to the image. Without the visitors it would not have the impact that you captured. Jerry &nbsp Posted: 06/05/2021 05:45:18
Vincent Cochain
---
---
---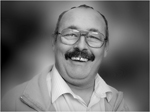 Paul Hoffman
Living in the UK we have an abundances of castles and forts and only have to travel a few miles to find one. So I to love to travel around photographing them.
You have done well with the amount of detail you have got out of you original image and have a good composition with the people. The sky sits nicely with the image. I like the crop.
You don't say, but do you carry a tripod with you or are these hand held?
&nbsp Posted: 06/10/2021 07:08:18
Vincent Cochain
Thanks for your comment Paul.
It was taken without tripod (hand held).
Speed was enough, but there is a mistake (shame on me) on the aperture. We should read f/11 and not f/1 (no such objectives...) &nbsp Posted: 06/10/2021 08:54:26
---
---
---
M. Arfan Asif
Vincent you have transformed a dull color image to one of impact with the mono conversion. The details have been rescued and you made the image stronger. I would also prefer to crop out until the first rocks as you have very aptly done in the response to Jerry. The tone and the scale provided by human elements make this image stand out. I only wonder whether the tones in the sky would be compromised with high grain in an enlargement as you have practically no contrast in the color version. In my experience just to share when the expo has issues the rescue for the tone is suitable only for smaller file sizes. But this is my opinion and you may have a better solution. Good light to you Vincent. &nbsp Posted: 06/13/2021 10:52:14
---
---
---
Please log in to post a comment