David Halgrimson
---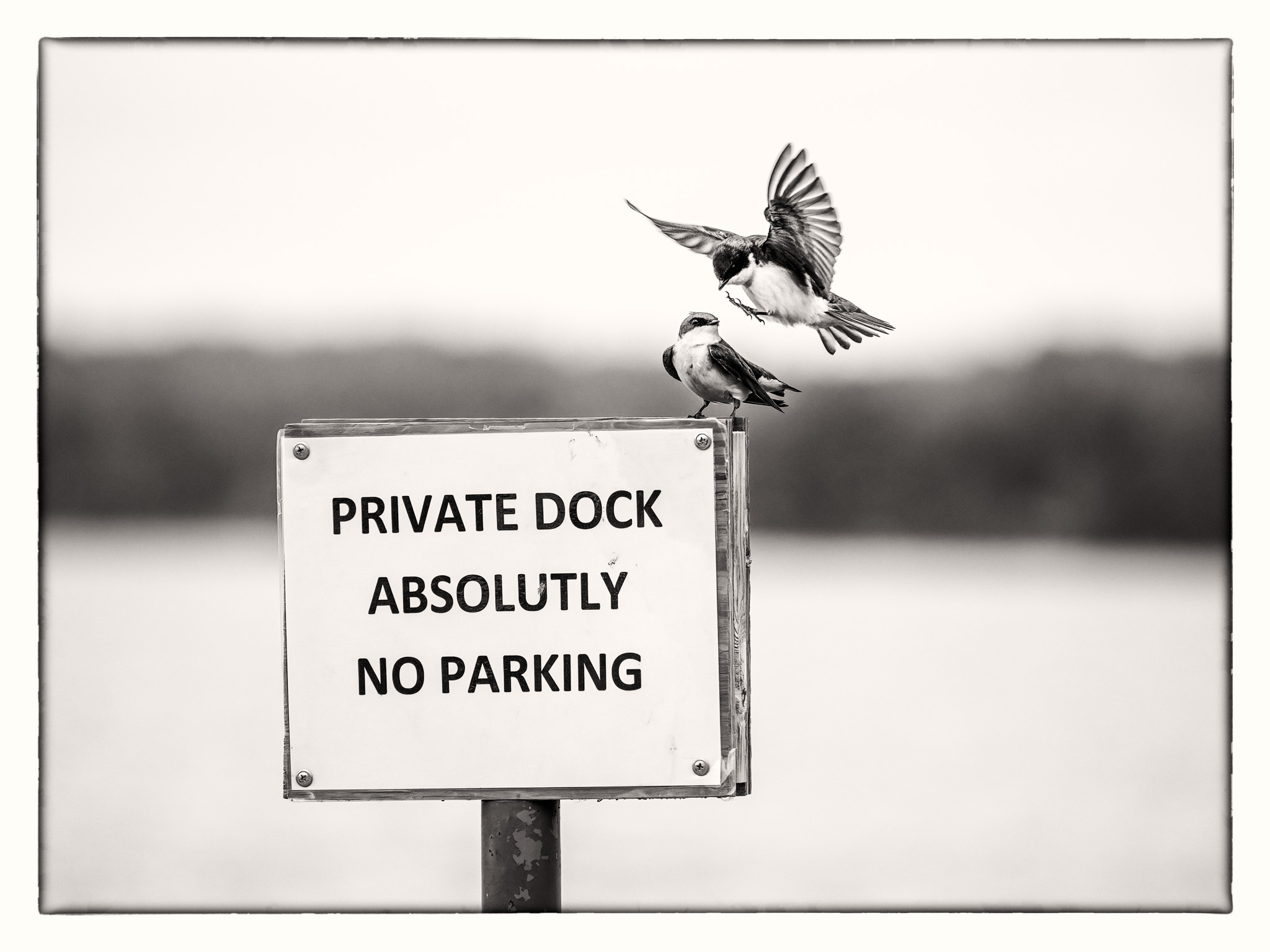 June 2021 - The Mating Game
About the Image(s)
Have not been out taking pics for a while, took this a couple weekends ago when we were staying at a lake cabin. I was out very early and found these two Tree Swallows going the mating game on this sign on the dock.

Shot with an Olympus EM1 MKII, an Olympus 40-150mm lens at 1/800th, f/2.8 and ISO 800. I used the Pro Capture feature which allowed my to take 18 frames per second while holding the shutter halfway. This meant I could continue to shoot until I saw the actual shot I wanted, press the shutter fully and have 10 shots pre-shutter release. A great feature for capturing action and not missing the critical shot.

In LR I lowered the highlights and darks and raised the shadows and whites. Ran through Topaz Denoise. Then used Topaz Silver Efex Pro 2, selected preset #26 Dark Sepia and used a Control Point over the birds and raised the brightness, contrast and structure then added border #7.

I included a coupe more shots to tell a little more of the story.
---
8 comments posted
---
---
---
M. Arfan Asif
Very nice Dave. The storyline here is made interesting with that signboard. Thanks for sharing the info on the technique. I also like the border. It complements the signboard. Very effective imaging here. Good light to you Dave. &nbsp Posted: 06/02/2021 10:39:42
---
---
---
Jerry Hug
Love the shot. Glad you got up early that day. Nice to learn how you set your Micro 4/3 camera to get the decisive moment.

Super simple editing worked great. Love the B/W image. It is a very strong image. Jerry &nbsp Posted: 06/03/2021 08:43:52
---
---
---
Steve Knight
Awesome capture. The slight blur of the wingtips and the great bokeh really enhance the image. And of course, the timing is perfect. &nbsp Posted: 06/03/2021 20:19:28
---
---
---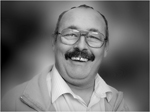 Paul Hoffman
Right place right time comes to mind here. Well captured image, the camera technique sound interesting and puts my poor kit to shame. The capture is spot on which is to be expected with that many frames per second. But you still have to keep it in focus. Well done. I do think the second image fits the sign better but that is my wicked sense of humor coming through. Great image. &nbsp Posted: 06/10/2021 06:44:48
---
---
---
Vincent Cochain
You reach your objective, to have the picture you want. How: you wake up early and you use the number of frames per second, and on good place. Job well done.
The inscription on the panel makes also the image "great". You 'lose" the natural environment (for a contest for instance), but you obtain a great moment (panel and birds). The applied post treatment is a good choice, as the colors were not enough present. &nbsp Posted: 06/16/2021 04:03:33
---
---
---
Ian Chantler

(Groups 4 & 31)
Hi David
I can't stop laughing at this, a chance in a million,right time right place right photographer absolutely love it. &nbsp Posted: 06/18/2021 13:52:56
David Halgrimson
Thanks, it is a once in a lifetime shot. &nbsp Posted: 06/18/2021 14:27:53
---
---
---
David Halgrimson
BTW, no-one mentioned that "ABSOLUTLY" is missed spelled. I did not catch it either, another person pointed it out to me. Just adds to the story I guess. &nbsp Posted: 06/18/2021 14:27:19
---
---
---
Please log in to post a comment