Paul Hoffman
---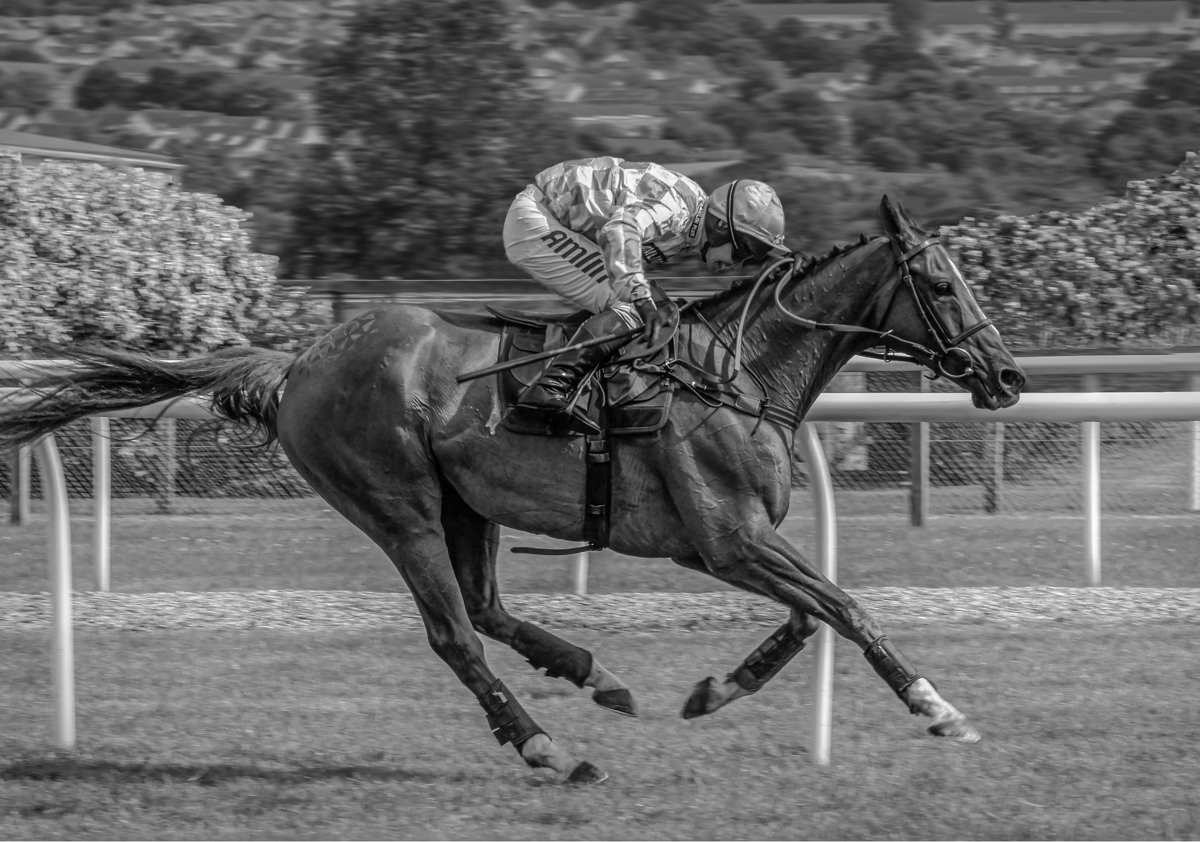 June 2021 - Racing for the Finishes
About the Image(s)
SonyA550 – Tamron DL70-200 2.8 @ 130mm ISO200 1/500 F8

Whilst on holiday in south Devon we spent a day at Newton Abbot Racecourse for a summer jumps meeting. Beautifully sunny day with sum nice novice field of runners and a extremely good bacon rolls. A pleasant day was had and it was one of the few courses I had not been to. We are spoilt living next door to Cheltenham Racecourse which is the biggest and prettiest one of two in the country, Chester being the other. Where Newton Abbot sits in the middle of an exceptionally large industrial site and then surround by houses. I was talking to an old boy there and he said that this was all farmland and the racecourse only twenty-five years ago.

Turned monochrome in Lightroom from the completed colour image and then some minor tonal adjustments.
---
6 comments posted
---
---
---
David Halgrimson
I can really see the energy in both the horse and rider. The rider especially has high energy and looks like he is yelling with his mouth open at the horse.

The DOF works to bring out the horse and rider and the there is great detail and sharp focus on the subjects.

A great action shot.

I would only look for a little more room for them to move into, the crop is a bit too close on the right. &nbsp Posted: 06/01/2021 13:17:34
---
---
---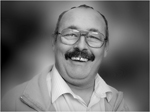 Paul Hoffman
I agree with you 100%. Its always the same you get excited with the action and you capture the horse and rider and then get home and find you have not allowed the room to them to move in. I would have also like a touch of room on the back end. But thank you for the positive comment. &nbsp Posted: 06/02/2021 08:22:17
---
---
---
M. Arfan Asif
Very nice Paul. There is great energy in the shot and your timing to get the action at its peak is most commendable. Both the front legs in the air and the jockey looking down probably clenching his teeth though visible makes it very very interesting. Now if you permit, I am not sure if you got the right expo as I see the processing a bit compromised. It is slightly flat for me and I would like it to be bright. But then I notice the whites getting washed out and that is the reason you brought the whites a bit down. But I feel it affected the tonality of the entire frame and subdued it. I am sure you have a solution for it. I also agree with Dave that more space was required behind the horse and you too have preferred it that way. But for action shots compo always is a challenge. The fact that the shot shows the intensity and action is adequate. You did well and just my suggestion to pep up the image. Good light to you Paul. &nbsp
Posted: 06/02/2021 11:06:25
---
---
---
Steve Knight
The first thing I notice is the oneness of horse and rider. Both the power of the horse and sense of motion really come through. I actually like the close crop. The slightly out of frame tail and the blur of the hooves feel like the horse/rider have moved through the frame rather than into it. &nbsp Posted: 06/02/2021 11:33:08
---
---
---
Jerry Hug
Outstanding Paul. I would not change anything on the horse and rider. I would consider darkening the background a tad and the bush on the left side. This jockey would love to have a copy of this image and well as the owner of the horse. Jerry &nbsp Posted: 06/03/2021 08:54:05
---
---
---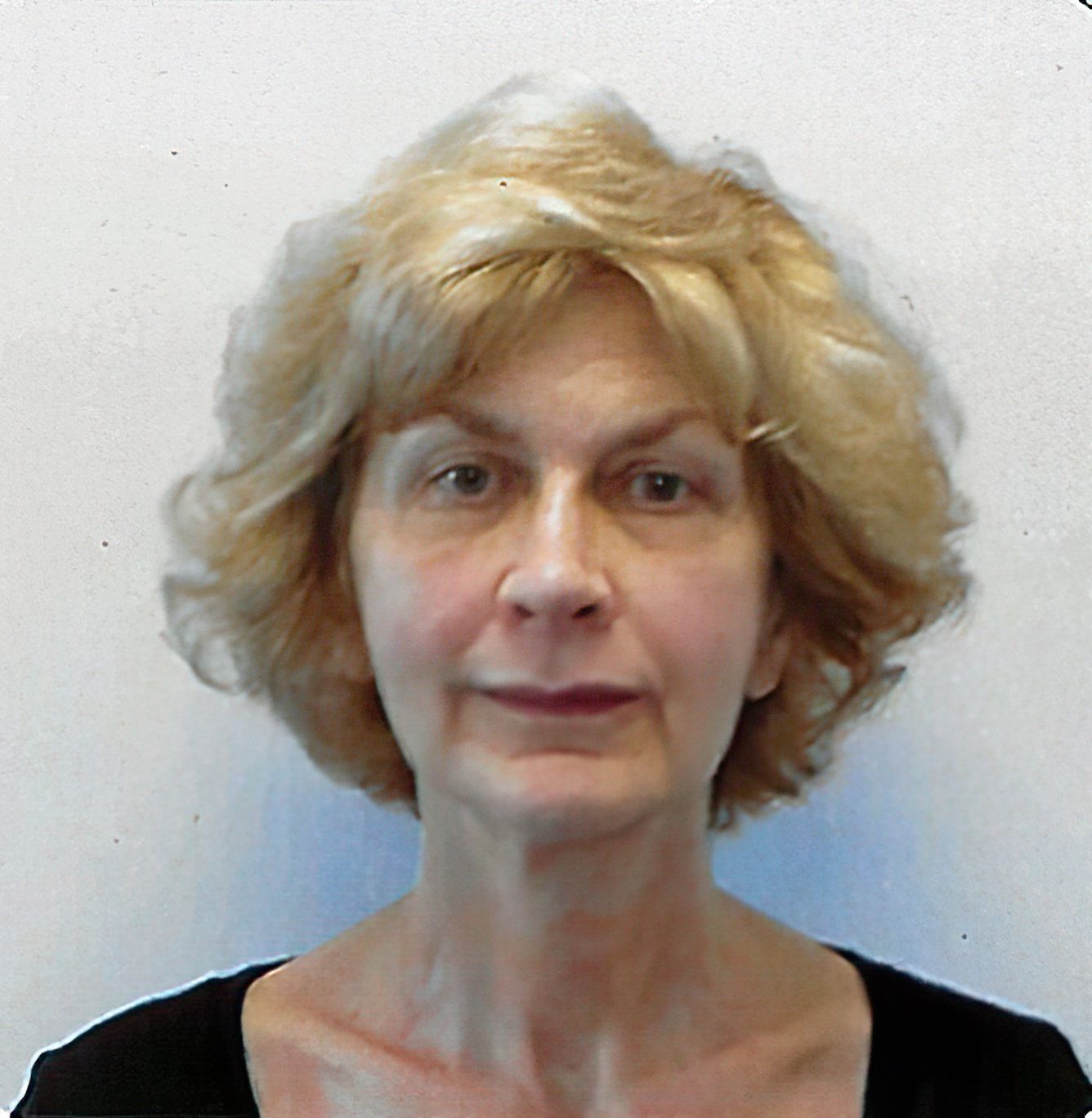 Barbara Asacker

(Groups 19 & 63)
Magnificent! Well done. &nbsp Posted: 06/03/2021 11:46:43
---
---
---
Please log in to post a comment