Art Jacoby
---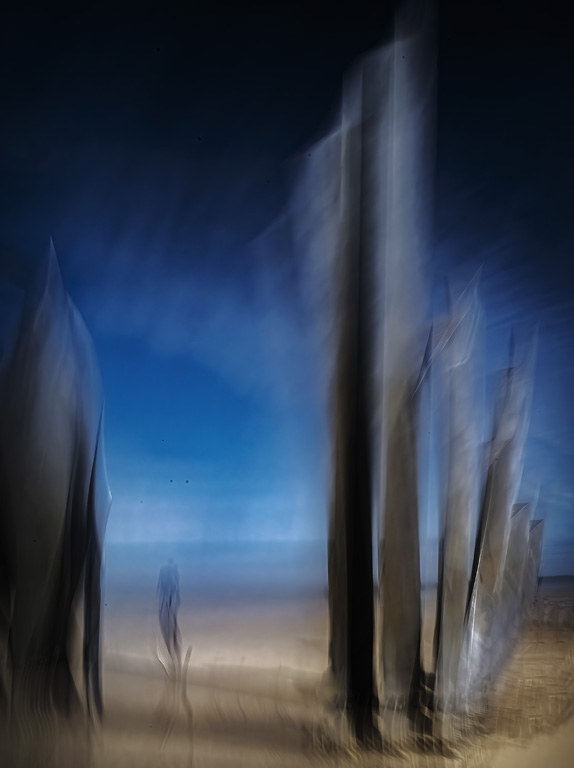 June 2022 - Omaha Beach
Original
About the Image(s)
Here is my June imgate. It it titled Omaha Beach and was taken there.
I used a Nikon Z6 with a Nikon 28-300 mm f/3.5-5.6 lens at 100mm, f/22, 4/10, ISO 100 in RAW and Processed with AdobeCC.
I am also happy to announce that I received an Excellence Award for my portfolio "Buffalo Dancers" from Black and White magazine Issue # 154 2022.
---
7 comments posted
---
---
---
Gabriele Dellanave
Congrats Art for your achievements. Tell us more about this image post processing. Please. Thank you! &nbsp Posted: 06/04/2022 06:15:35
Art Jacoby
The post processing was done in Adobe CC. I cropped, used the lens correction filter and then transform - distort to straighten out the sculptures, a curves adjustment and hue/saturation to tone down the intense colors to create a somber mood. I also works well in bw. &nbsp
Posted: 06/06/2022 21:28:25
---
---
---
Kurtis Sutley
I've been watching You-Tube tutorials on ICM and am coming to the conclusion it's actually a little more difficult than just moving the camera around. That being said, I think you do a really nice job with this abstract style. There will come a time when I'll try this but it will be with a specific intent. Maybe I'll get hooked. Without any experience processing ICM images, I don't feel I can appropriately make suggestions or critique. I applaud your courage to try and establish a new technique. You seem to have a grasp of the process. Well done.
&nbsp Posted: 06/08/2022 10:30:28
Art Jacoby
Thanks Kurtis, I appreciate your comments. ICM takes a lot of pre-visualization to work, lots of experimentation, trial and error as well as many, many pics. It isn't for everyone. I was in France and at the seaside resort where Monet made his first impressionistic paintings. There was an exhibit at the museum there that showed the interaction between the photographers there and the painters. Photography enabled the painters to move from documentation to exploring their vision through painting. For me and others, digital cameras and the digital darkroom has given photographers the tools to do the same and express our artistic vision. &nbsp Posted: 06/08/2022 21:44:25
---
---
---
Regine Guillemin
Very interesting image ! I really like your artistic vision here. It reminds me some of my dreams as a little girl and I am touched by this scenery. It is surreal it is abstract and I can dive into it ... it is like an entrance in another world , an imaginary world. Keep experimenting for our pleasure. Congrats for your award!
&nbsp Posted: 06/13/2022 20:47:13
Regine Guillemin
I forgot to mention the picture that talks to me was the black and white . the color one is appealing as well but in another way. &nbsp Posted: 06/13/2022 20:50:01
---
---
---
Marge Barham
Art first congratulations for your Excellence Award. You have a great winning streak going. I am sure you will keep it up.
I love your photo here and I do feel the somber mood in the B&W version. Well done for sure.
&nbsp Posted: 06/16/2022 21:08:06
---
---
---
Please log in to post a comment