Sylvia Bacon
---
January 2022 - "Rocky Coastline"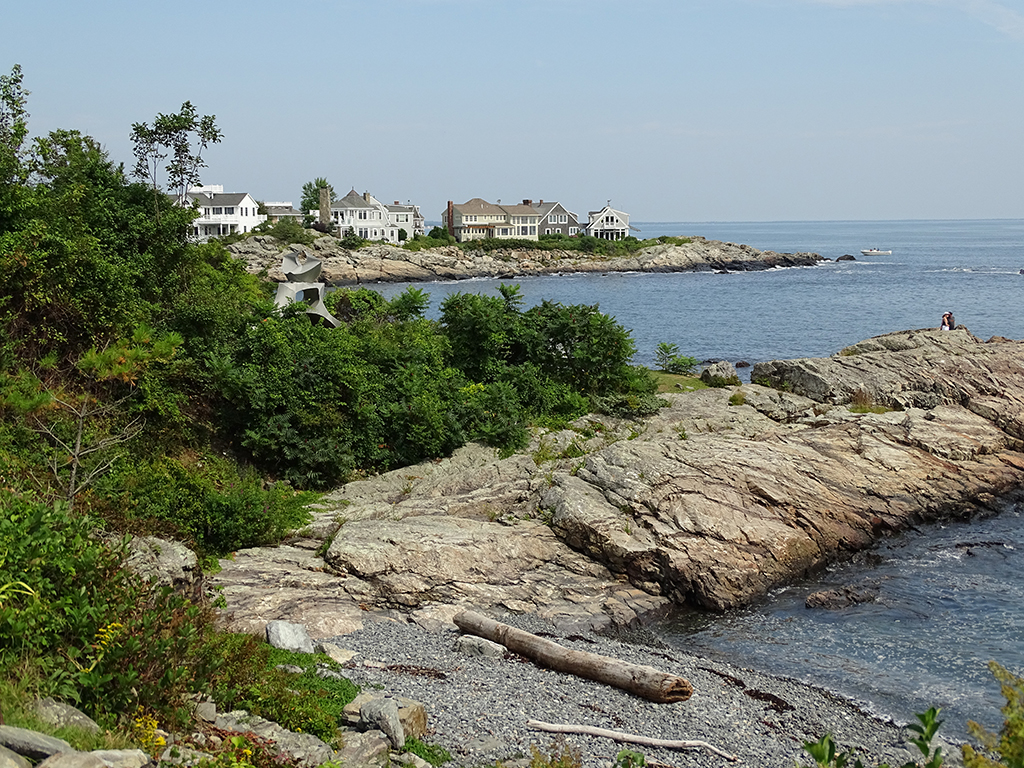 Original
About the Image(s)
This was taken on the grounds of the Ogunquit Museum of American Art in Maine looking across Perkins Cove at homes beside the Atlantic Ocean.
Image for Jan: "Rocky Coastline" original DSC00901.jpg), edited (DSC00901-1cr bw)
Sony DSC-HX400v: Zeiss Lens 4.3-215 mm; Focus Length 8.22 mm; f/3.2; ISO 80; Shutter 1/500; Pattern metering
Edited in PS with Camera Raw and converted to b&w, also used Nik software (Levels & Curves) plus Topaz Simplify Dust IV.

---
4 comments posted
---
---
---
Gabriele Dellanave
Sylvia, I think that your image looks better in full color than B&W. I, also, I would crop the image more to the right, giving it more breathing room to the entire. If there was a storm brewing on the horizon with a sky busier with of some clouds yes I probably would have convert the image, but not that. &nbsp Posted: 01/07/2022 14:18:09
---
---
---
Kurtis Sutley
I really do like what you were able to do with your image. To me monochrome is about contrast and light. In my opinion, by minimizing a relatively uninteresting sky, you brought my attention into the image with the brighter "s" pattern of the beach/shore. My one suggestion would be to maybe darken the outer waters to frame the cove. I love the painterly feel of the texture the Topaz software provided. I think that shows great imagination. Well done. &nbsp Posted: 01/07/2022 16:20:34
---
---
---
Art Jacoby
---
---
---
Regine Guillemin
Beautiful scenery Sylvia. I like Maine .
Nice composition too. I can see what you want to convey. The picture is well grounded, perhaps too much for my taste . But the rocks are inviting us to sit down. I think the foreground takes too much of my attention. What about a panorama view ? see attached if you like it.
Have you thought about replacing the sky to get a more dramatic Black and white picture ? just a suggestion to practice new tools . This picture has a lot of potential. Congrats!!! &nbsp
Posted: 01/08/2022 17:02:08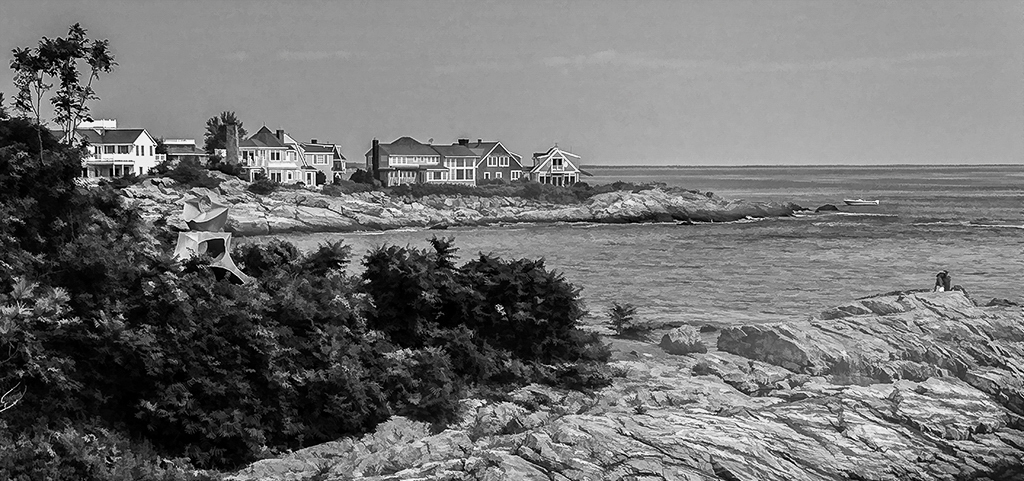 ---
---
---
Please log in to post a comment