Marge Barham
---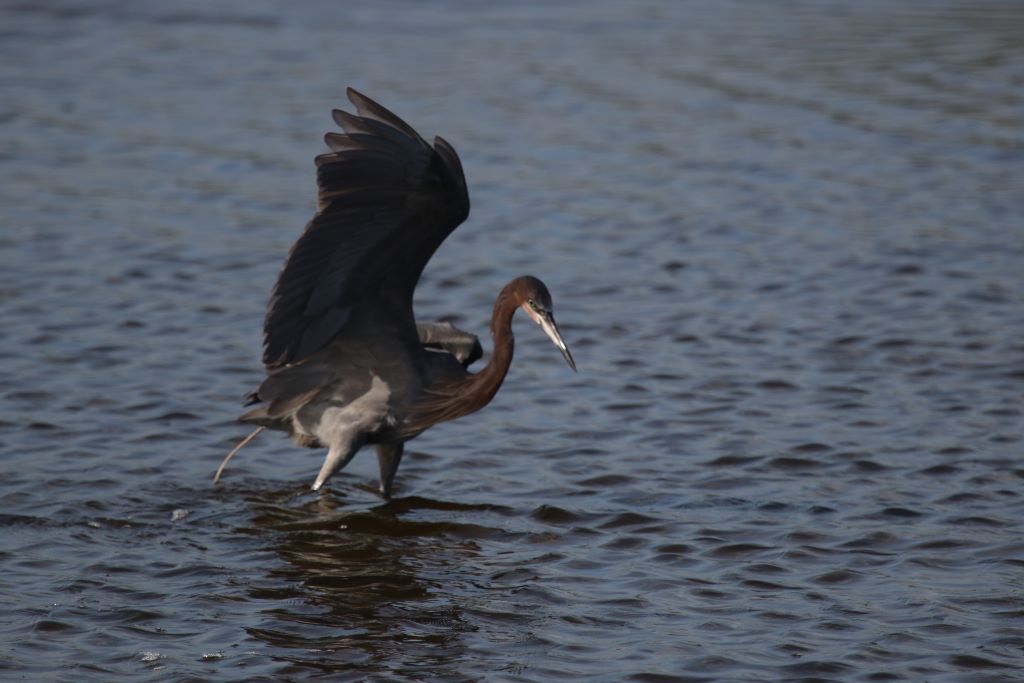 October 2021 - Reddish Egret
About the Image(s)
I am not sure if this photo is worth the effort to edit or should I just delete.
I like the photo, I am not skilled enough to make it much better so I am asking if any of you might want to give it a try. I am pretty sure it isn't sharp enough to work on it.

Taken with my Canon 100-400mm lens on Canon 80D, ISO 250, f/5.6, 1/1600 sec, at 400mm.

---
2 comments posted
---
---
---
Kurtis Sutley
In my opinion this is not a bad picture, it's just not a particularly compelling one. I think you probably needed to be using spot metering with the focus point in the center with the metering point. I think you were probably going to crop it anyway so centering the subject was okay. As Scott Kelby might say, "It is a bird pooping in the water." One of the first things I did was reduce the shadows in Lightroom and then, using Topaz DeNoise AI, reduced the noise. Normally I'd do that before cropping. I think your image is sharp enough to work with but with the smaller file size and lack of pixels, it's hard to tell just how much was in the original image. Once I had the image back in Lightroom, I used the paint brush to further reduce the shadows under the wing and boosted contrast. I then further cropped to move the subject a little further left in frame. One last piece of useless info (sort of): This bird is preparing to leave. These birds will poop just before pushing off for flight. It is an interesting study of bird behavior. &nbsp
Posted: 10/13/2021 07:10:28
---
---
---
Art Jacoby
---
---
---
Please log in to post a comment