Sunandan Ghosh
---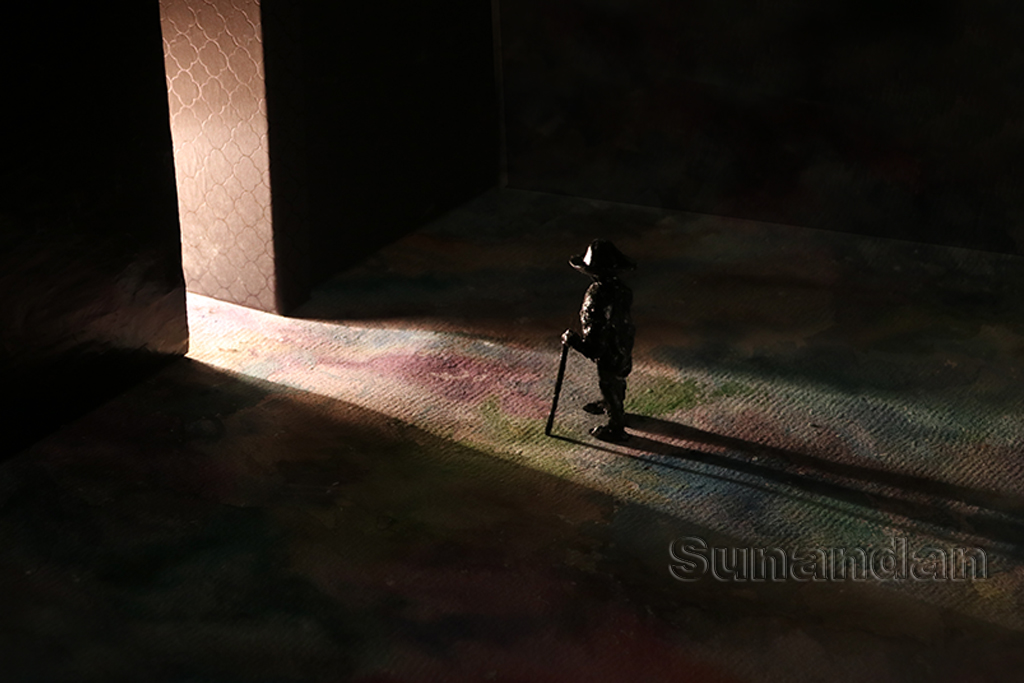 October 2021 - Toward the Light
About the Image(s)
"Towards Light '' - is another tabletop work by me during Lockdown of 2021. I have used 1 Studio Flash System for the work. You will be happy to know that I myself prepared the human figure by Natural clay. This figure was not well built due to my lack of proficiency. However, it served my purpose.
Camera : Canon EOS 80D. Exposure time = 1/60 sec, Aperture = f/4.5, Lens 18/2100 @ 50mm, ISO 800
Hope my friends shall enjoy my efforts.
---
4 comments posted
---
---
---
Regine Guillemin
Very interesting and inspiring. I love the way you mastered the
light.If
you haven't mentioned your process I would have believed it was real. the figurine looks like a real old man . Great job! &nbsp
Posted: 10/10/2021 17:02:57
---
---
---
Kurtis Sutley
Once again you have created a work of art I would never presume to change. I love the textures and the subtle colors of the floor. I think the blending of light leads my eyes through the image. For me the simplicity is the secret to a stunning image that allows the viewer to instantly imagine a story without being pushed to any particular conclusion. Thank you for your contribution. It just occurred to me that the thing I love about your craft is that you create the world you photograph. You don't just photograph the world. More of our world needs to be introduced to the world you create. &nbsp Posted: 10/10/2021 18:20:24
---
---
---
Art Jacoby
I think this is another wonderful creative piece of art. It is fine as it is.
However, for me, it would be even stronger with a tighter crop and flipping it horizontally so that he is going from the dark to the light.
Please give the rest of us your reactions and thoughts and suggestions to our images. &nbsp
Posted: 10/11/2021 22:12:38
Regine Guillemin
I agree with your comment . we have to remember that we read from left to right and your way to flip our images is a new approach for me . Thank you for sharing this possibility . I have never done that with my pictures ... &nbsp Posted: 10/12/2021 11:32:41
---
---
---
Please log in to post a comment