Art Jacoby
---
October 2021 - APPRENTICE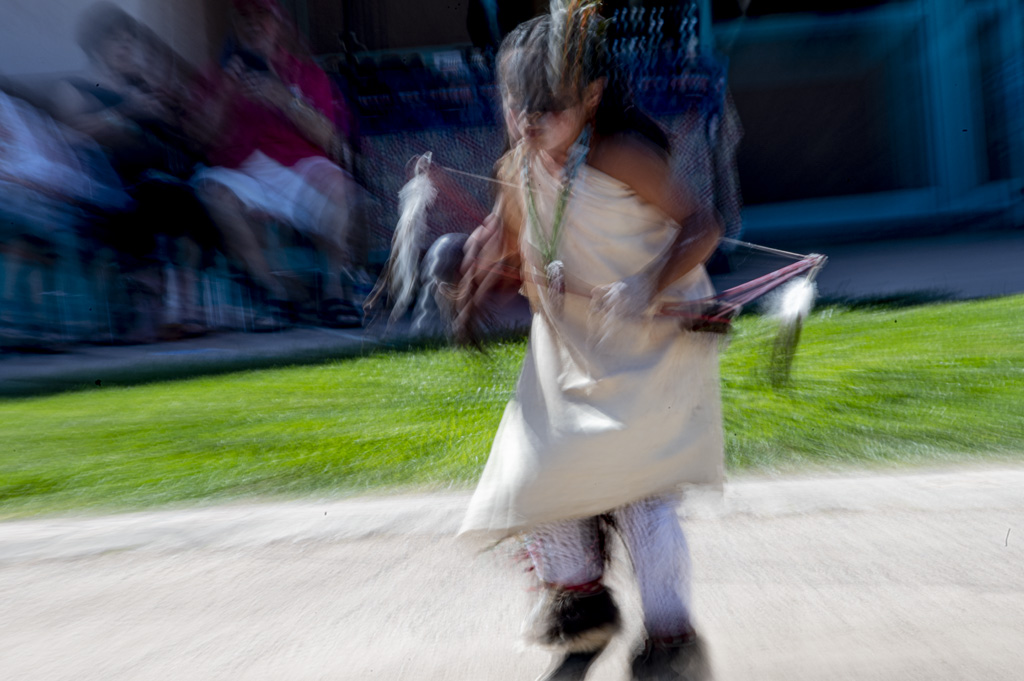 Original
About the Image(s)
Here is this months photo.
It was taken at the Native American Museum in Albuquerque, New Mexico and the subject is one of the performers of the Buffalo Dance. It was taken with a Nikon Z6 with a nikon 28-300mm f/3.5-5.6 lens at 210mm, f/36, 1/8, ISO 100 and -5 stops on the compensation in RAW, processed with Adobe CC, cropped, some cloning, dodging and burning. The title is Apprentice.
I would like to receive feedback from all the members of our group and would appreciate your reminding them that this helps us grow and is, from my perspective, the most important reason for participating.
Thanks. I appreciate the great job you are doing in managing our study group.
---
4 comments posted
---
---
---
Kurtis Sutley
I think you've done a really good job integrating camera movement into your creative style. It's been said that if you're going to crop or cut off part of someone's body, you should make it look like you meant to. In my opinion a corollary would be to make the camera movement look deliberate. For me there isn't enough specific movement in this image. The subject isn't in focus and to me the only "movement" appears to be a minor "zoom" effect behind the dancer. I'm not a "deliberate camera movement" kind of guy so I may be all wet. I would like to see more movement and more vibrant colors. I know you're a really good photographer and I applaud your courage putting yourself out there with this new technique. Keep up the good work. JMHO &nbsp Posted: 10/03/2021 11:31:28
Art Jacoby
Kurtis Sutley
I really like this better. It is more in the "abstract" vein but I really like the colors. Like I said, I'm not a deliberate camera movement guy, yet. I think there is a happy median where the subject is recognizable but the camera movement helps to convey the spirit of the action. It's all in the eye of the beholder and the eye/intent of the maker and they won't always match up. &nbsp Posted: 10/04/2021 09:12:33
---
---
---
Regine Guillemin
I like camera movement but here I am not really touched by the result. and I am glad you have more pictures to show . I really like the second one , more colorful , more dynamic and more Abstract . That talks to me! this is more YOU. looking forward to seeing more of your Artwork. &nbsp Posted: 10/09/2021 09:57:22
---
---
---
Please log in to post a comment