Kurtis Sutley
---
September 2021 - Big Boy
Original
About the Image(s)
This is the Union Pacific "Big Boy" 4-8-8-4 steam locomotive as it left
Arkadelphia, Arkansas on Aug. 25. It was shot standing on the back of my
truck under the trestle. I think if shooting from ground level is good then
shooting from below has to be better most of the time. It was shot using a
Canon 90D paired with a Tamron 24-70mm f/2.8 lens at 42mm. ISO 100,1/2500
sec. in manual. Process was basic adjustments including reducing shadow and
adjusting white balance then Topaz DeNoise, followed by adding clouds in
Luminar AI then back to Lightroom for fine tuning and then to Topaz Studio 2
to add a desaturated "look". This shot was planned for nearly three months
and I arrived at location 4.5 hours early. I was actually offered money to
relinquish my position. This is only the second time "Big Boy" has been
anywhere near. I was accompanied by another blogger from Ohio who had been
chasing it for 8 days He arrived 3 hours early. Not only does getting up
early pay dividends, you meet the nicest, most dedicated photographers.
---
5 comments posted
---
---
---
Art Jacoby
I think this was worth the effort. I like how you captured the moment, the diagonal composition, the colors and details. For me, the engineer brings added value and interest to this outstanding image. It is fine as it is but I did make a few changes. I removed the three white spots on the fence, cropped, increased the contrast, sharpened the image using the unsharp mask and straightened the fence posts on the bridge &nbsp
Posted: 09/02/2021 11:51:25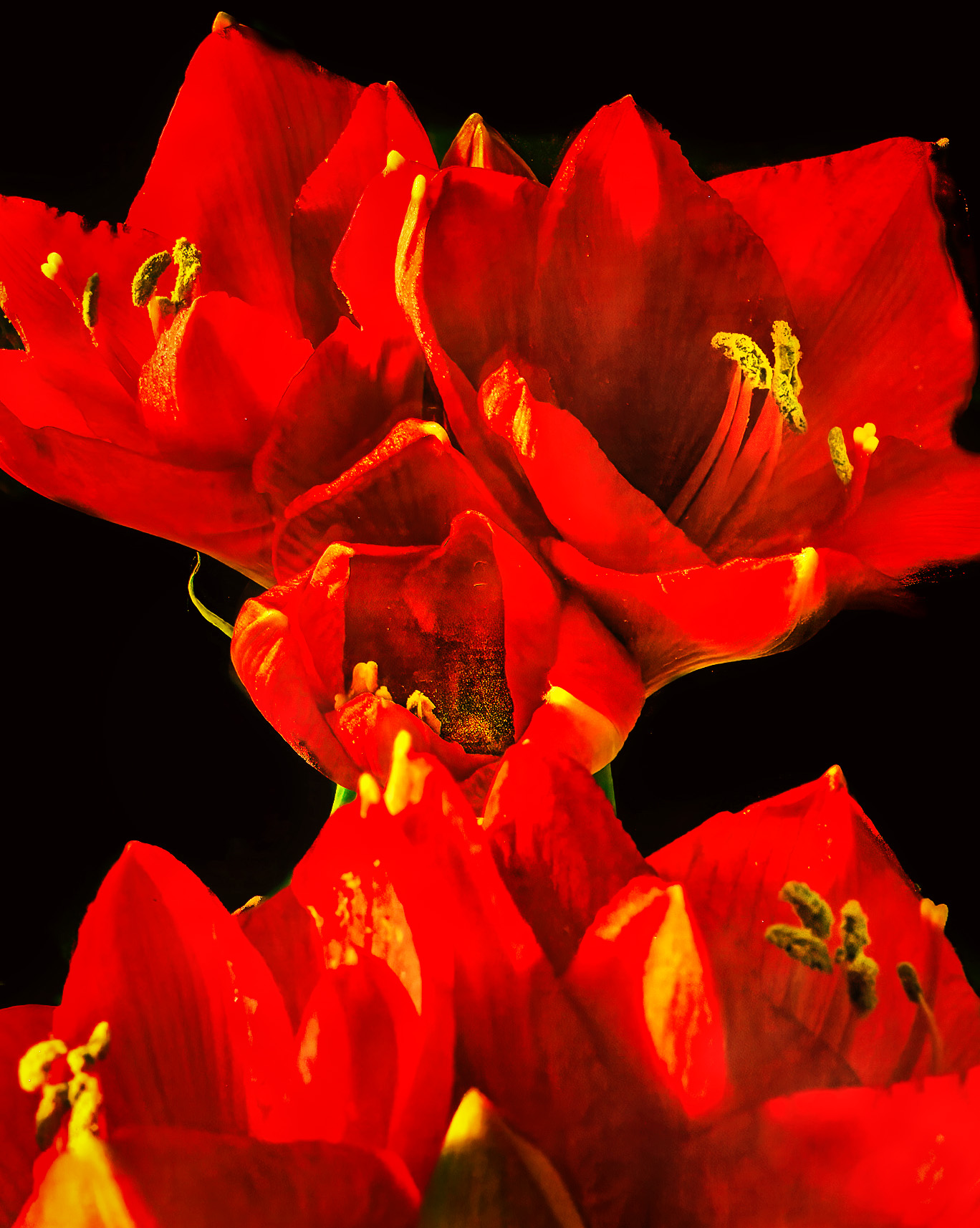 ---
---
---
Kurtis Sutley
Thanks for the suggestions. For the life of me I have no idea where those three light dots came from. I redid the original processing and they aren't there. Nice catch. I might have printed this with those dots and that would have been bad. &nbsp Posted: 09/02/2021 17:26:44
---
---
---
Art Jacoby
You are welcome. That is what this group is all about, helping us improve our images. &nbsp Posted: 09/02/2021 20:56:14
---
---
---
Cindy Lynch

(Groups 45 & 50 & 57)
So many photos of Big Boy coming out now and this is one of the best I have seen. I love the low angle from which you took this shot. The details are wonderful and I like the way the steam and clouds compliment each other. &nbsp Posted: 09/06/2021 11:57:38
---
---
---
Shirley Pohlman

(Group 2)
Kurtis, you definitely are a good planner. If I were one of you guys, I would have been out there with you the middle of the night. This is, in my opinion, the best, but you have also posted some other great shots. Take a look at mine in Group 2 to see what editing I had to do because of my poorly planned shot! I hope it'll come through again. &nbsp Posted: 09/07/2021 15:12:55
---
---
---
Please log in to post a comment