Barbara Gore
---
May 2023 - Sunrise at Lighthouse
About the Image(s)
This image was taken several years ago at sunrise. My main objective was to quickly capture the sky color and cloud formation because it changes so quickly. Looking back I should have bracketed to allow for better light on the lighthouse and longer exposure on the water. I honestly don't remember what was done in post processing as the original image got lost on a corrupt external drive. Needless to say my mistakes were excellent learning opportunities moving forward. Any editing tips are appreciated.


Canon 5D Mark 3
ISO 100
70-300 mm lens @ 160mm
F13
Shutter speed - not sure
Manfrotto tripod


---
11 comments posted
---
---
---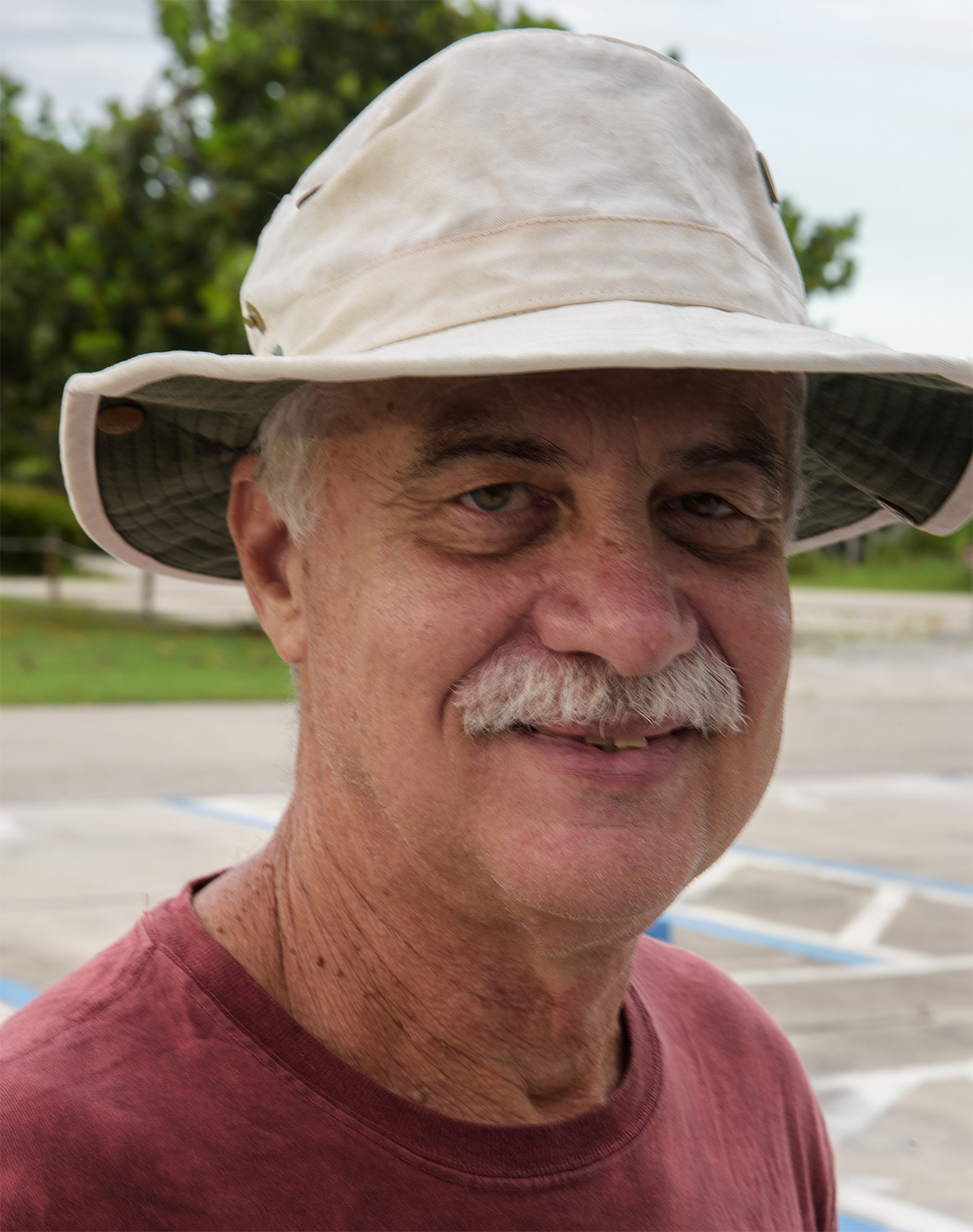 Larry Treadwell
I've been told many times (often by fellow judges) that a sky cannot carry an image. Most of the time I agree but I think this is a bit different. I would argue that the subject remains remains the lighthouse, even though it is nearly a silhouette, and this image reaches of level of a minimalist composition with a very limited color palette. My support for this is the tones of the sky are nicely reflected in the foreground waters. Additionally the pastel colors of blue and orange are the true complimentary colors and are themselves pleasing. I feel the two diagonals formed in the blue sky on the right point toward the lighthouse. I like this very much.

If you could have taken a second shots with a longer shutter speed to flatten the foreground water and then used layers to replace the rippled water foreground of the original with the flat water of the second image it may have elevated this image even more. &nbsp Posted: 05/09/2023 15:10:15
Barbara Gore
Thanks Larry. The lighthouse is always the subject when I visit this area however the sky on that morning was the most important part of the image for me. I agree a flattened/silky foreground water would have added to the image. &nbsp Posted: 05/15/2023 15:44:44
---
---
---
Michael Jack
I agree with Larry - the sky makes the image. The colors are almost complementary and the shape of the clouds - a strong diagonal going to a S curve - add a lot of interest. The dark clouds provide balance to the lighthouse on the left. For me, leaving the lighthouse darker makes the image look more realistic. I think what Larry was saying by a longer exposure is that you could get the full reflection of the lighthouse in the water. Beautiful image &nbsp Posted: 05/10/2023 15:01:22
Barbara Gore
Thanks Michael, I appreciate your comments. &nbsp Posted: 05/15/2023 15:58:45
---
---
---
Diane Ferdig
Love the sky! I think it totally makes the image. I used masking in LRc and since you asked I would suggest masking the sky, lighthouse and water all separately to apply edits. This way you can maintain the beautiful sky, brighten the lighthouse if you wanted although I agree with Michael leaving it a little darker is more realistic. You can also (with a mask) decrease texture and possibly clarity on the water to smooth it (like you'd get with a low ss) and I might increase warmth and tint to really play off the colors reflected from the sky. I'd also use a linear gradient at the bottom to slightly darken it.
Here is an edit I did to show you:
*Sky mask - highlight-30, white +20, temp -10
*Masked water with brush - dropped both clarity and texture -100 for a smooth appearance (flattened like Larry said), tint +25 and dehaze 35 to maintain the light house reflection.
*Linear gradient at bottom - exposure
-1.25
and saturation -45.
*Global edits - highlight +20, blacks +50, shadows +10, vibrance +30, yellow luminance +50. I also touched the tone curve just enough to bring out the highs and lows. Then I like to add a slight vignette that isn't necessarily noticeable but adds depth and warms up the edges.
I think this could look awesome in black and white too! &nbsp
Posted: 05/11/2023 11:21:47
Diane Ferdig
Barbara Gore
Thanks Diane. I appreciate your editing feedback. I wish I had the original image to see my edits but I may try to soften the water as you suggested. I like your version of the B/W however for me the color and light in the sky along with the unusual cloud formations is what I like about this image. &nbsp Posted: 05/15/2023 16:06:08
---
---
---
Bill Peake
That's a beautiful image, Barbara! The sky is really the star of the show here. I actually like the water as is, but you could soften it with a motion blur using a mask to select just the water. You would want the angle at 0 degrees so the blur is from right to left. You might want to use an opacity of 50% or less on that layer, you would have to play around with it. &nbsp Posted: 05/16/2023 19:21:57
Barbara Gore
Thanks for your suggestions Bill. I will try your suggestion about angling the blur. &nbsp Posted: 05/20/2023 09:26:19
---
---
---
Ian Chantler

(Groups 4 & 31)
Hi Barbara
I live on the very north western tip of a small peninsula and as you so rightly say the stunning coastal light and cloud formations can change in minutes if not seconds sometimes,the sky is amazing and what the picture is about the lighthouse is perfectly situated but not the star of the show in fact being in shadow for me adds contrast to the sky,this is beautifully handled,composed and presented image. &nbsp Posted: 05/19/2023 13:19:17
Barbara Gore
Thank you Ian. I do love how the sky changes so quickly at the coast because it offers so many opportunities for a different look to an image. &nbsp Posted: 05/20/2023 09:29:41
---
---
---
Please log in to post a comment