Larry Treadwell
---
May 2021 - Skyway Bridge
About the Image(s)
Tampa Skyway Bridge

Nikon D810, 80-200 f2.8 lens @ 125mm, ISO 100, f8, for 30 seconds.

I find the Skyway Bridge to be one of the most beautiful nighttime scenes for night photography in Florida. Anytime I'm in Tampa I'll make plans to have another crack at photographing the bridge. This image was taken from the south fishing pier which makes it the most expensive of all the bridge photo sites. It requires paying the toll for crossing the bridge plus a robber baron fee for access to the fishing pier. Photographers are not allowed on the fishing pier but if you bring a fishing pole (and pay the fee) they will happily wave your through the toll gate. I've never understood this issue. You can access the north fishing pier (separate fee) even if you don't have a fishing pole. If you are planning to go, the north pier has a poor angle of view as you are almost under the flyover so stick to the south pier or the island at Fort Desoto for photography.

This site was chosen because it is the closest you can get to the bridge and because I had the lights of downtown to light the horizon. On this evening there was a near gale blowing and the scattered clouds were nearly racing across the sky. I chose 100 ISO to control noise and allow for a long shutter speed to let the clouds blur. The 30 second exposure, besides blurring the clouds, also smoothed out the water and helped increase the visibility of the lights reflecting on the bay waters. The aperture was my variable to control exposure. Naturally, a tripod and a cable release were used.

My question for everyone is should I crop more of the top? I find the clouds interesting and feel like the balance the light of the bridge sails. I really don't want to crop more of the water simply because I like the reflection. I'll now entertain the thoughts of all the expert photo editors. Whatever your suggestion, please explain your rational. Thanks.

---
11 comments posted
---
---
---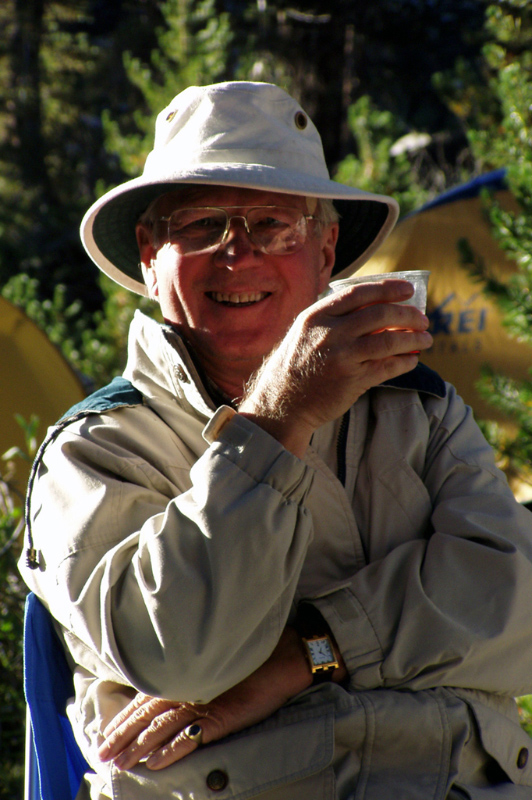 Richard White
Larry, another nice night shot. I looked at reducing the sky, but when you do you really lower the impact of the photo. The lighter area of the sky works, I would not remove it. &nbsp Posted: 05/05/2021 13:02:57
---
---
---
Barbara Gore
Next time I'm in Tampa I need to photograph this bridge too! Thanks for the location information. I really like this image however I'm not convinced the square format works. Did you use the square format to keep most of the sky?

The bridge is beautiful, and you captured it with this wide shot to show its clean lines and size. I'm thinking a rectangle crop would be better to show its long lines as it stands in the context of its environment. I like a square format for photos that get in close and capture details. The smoothed-out sky is balanced with the smoothed-out water and is a nice contrast with the architectural lines of the bridge. I also noticed a few star and car trails. I would love to see this image in black and white. &nbsp Posted: 05/08/2021 09:52:40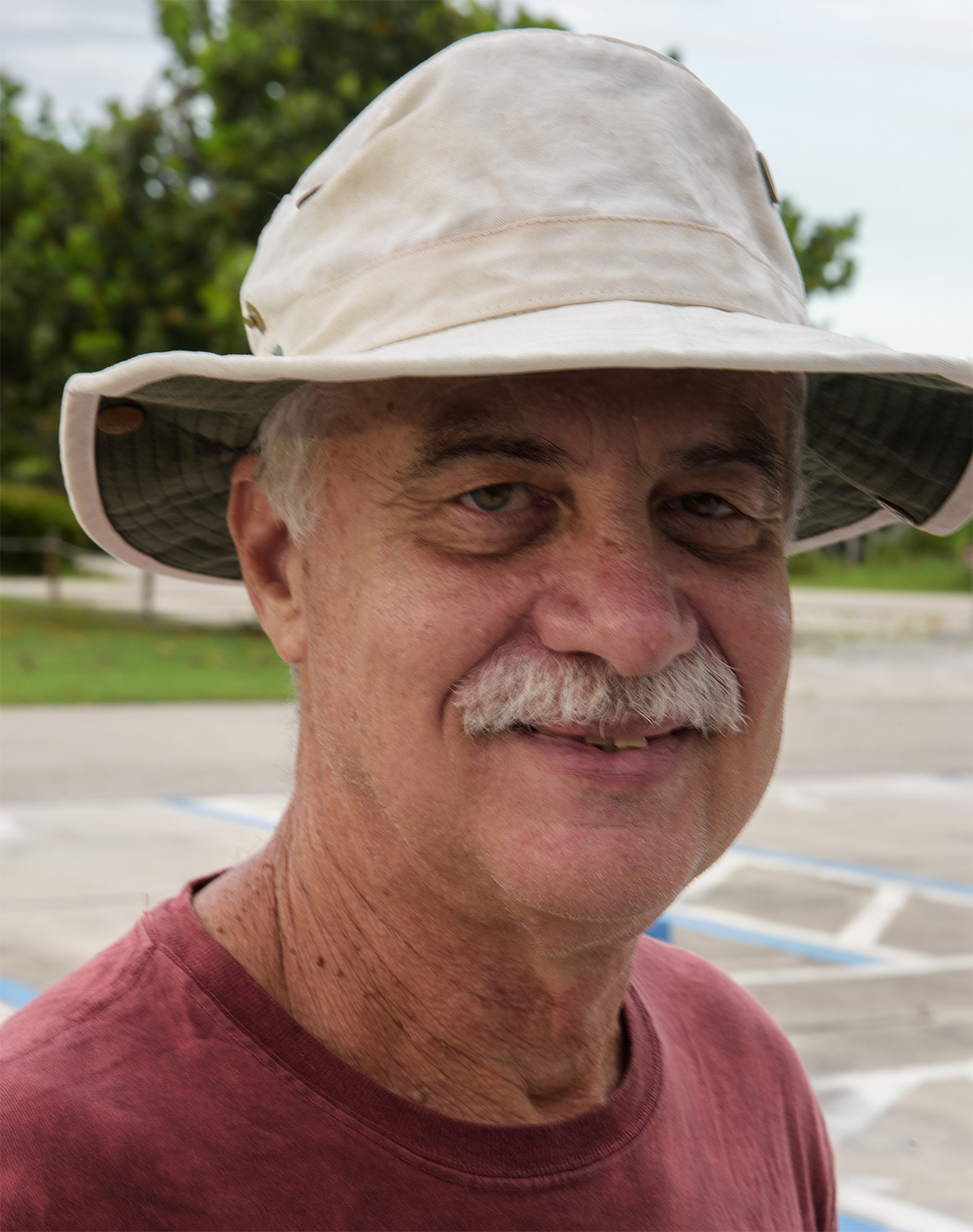 Larry Treadwell
Thanks for your thoughts. I usually shoot this in landscape format, however there were some construction barges and cranes on the left that really didn't help the composition and on the right there were several flashing red light that reflected off the bridge as well as being red eye sores. Most nights those are not present. I had thought of cropping the bright cloud off the top, but since this is a discussion group I thought I would see what the members might suggest. I included my question in my write up for this purpose. &nbsp Posted: 05/08/2021 14:08:02
---
---
---
Michael Jack
I like the composition of the bridge with the towers away from the center and the perspective effect of the bridge receding in the distance. The yellowish glow of the bridge makes a nice complementary contrast to the blue of the clouds and also helps with creating a greater sense of distance. Great exposure also. I think the wind may have cost you some sharpness - the image looks a little fuzzy to my eye. Regarding the crop, I agree with you about liking the reflections in the water, but I would consider cropping down from the top and also reduce the highlights of the clouds and maybe even drag a linear filter down from the top to darken it a bit. The light spot in the clouds draws my eye which is not an important part of the image. &nbsp Posted: 05/08/2021 11:40:09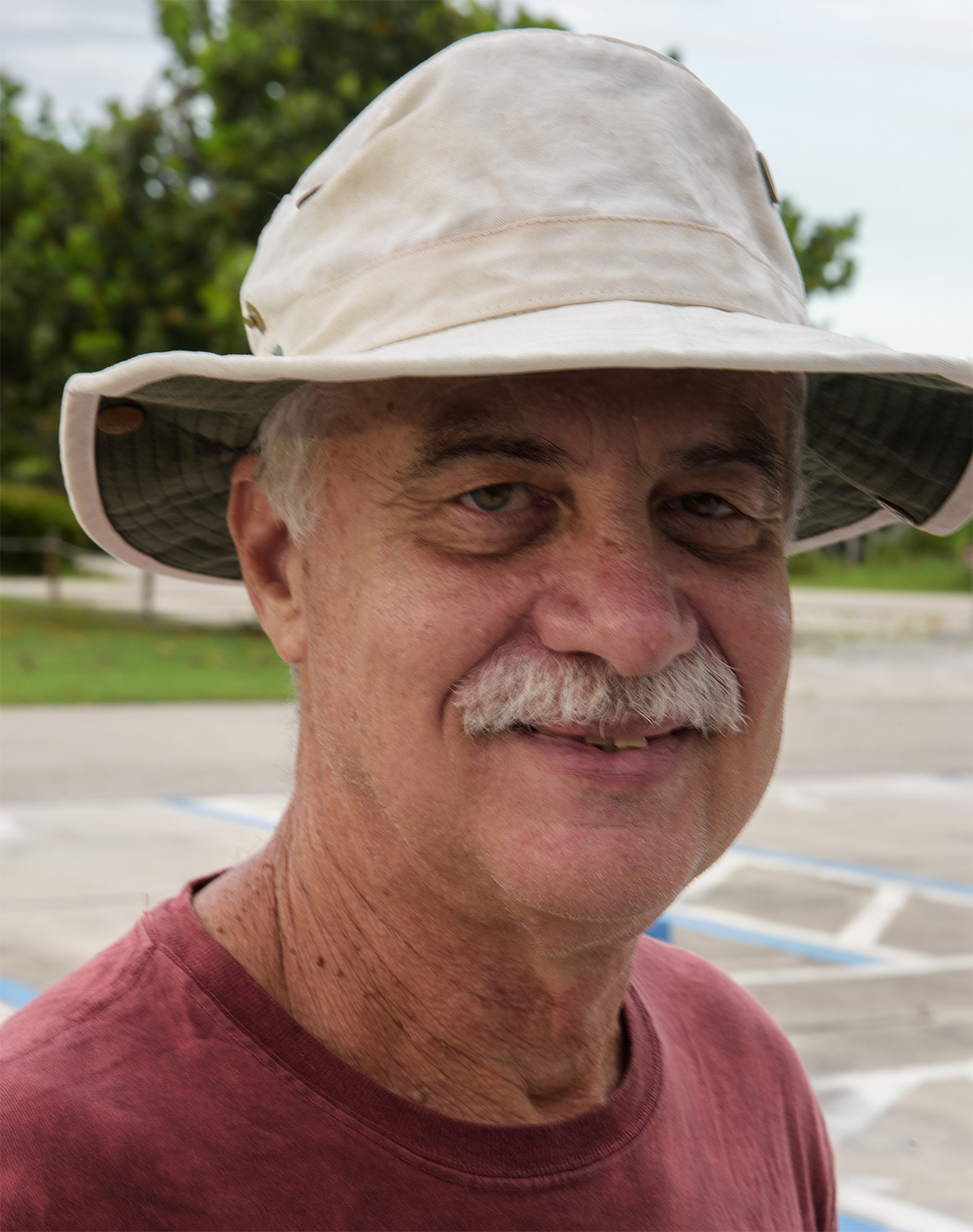 Larry Treadwell
Interesting about the lack of sharpness. I'll have to do some checking on the other exposures I took that night and see how they look. Thanks for the heads up. &nbsp Posted: 05/09/2021 16:53:39
---
---
---
Arne Skinlo
I like this picture mainly because of the colours and the good composition. Like Barbara, I think a rectangular crop would work better as the upper part takes attention from the bridge and the beautiful reflections. &nbsp Posted: 05/09/2021 00:41:39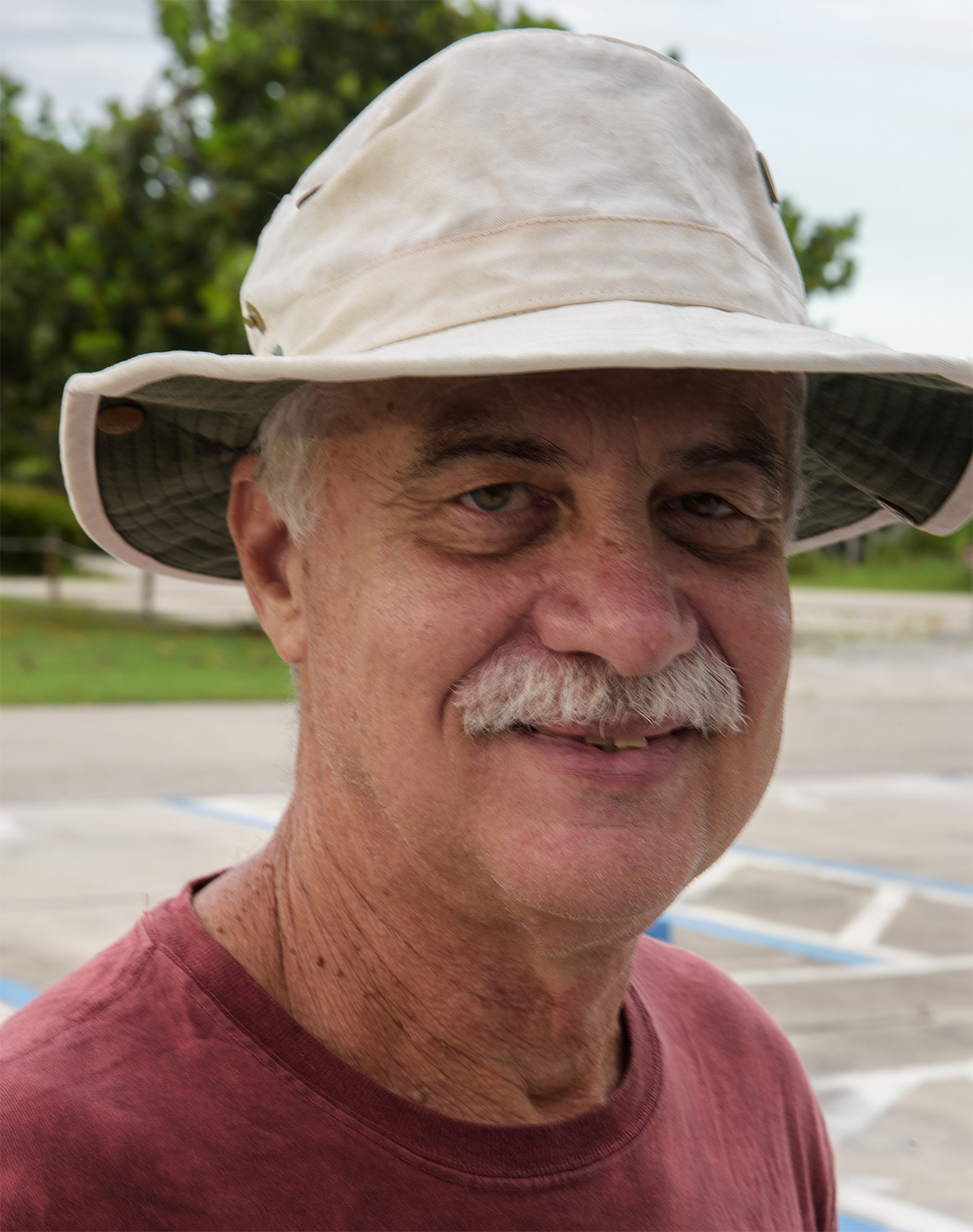 Larry Treadwell
Thanks Arne.
As i noted earlier there were flashing red construction lights on the right so if I had extended the composition to the right those lights would have been an awful eyesore. Generally when at this bridge I prefer the wider view. &nbsp Posted: 05/09/2021 16:51:34
---
---
---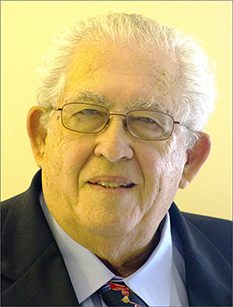 Stuart Caine

(Group 42)
Larry, a nice image. As I look at the image my eyes go both to the bridge and sky. If you crop some off the top your eyes goes directly to the bridge. &nbsp Posted: 05/09/2021 15:34:39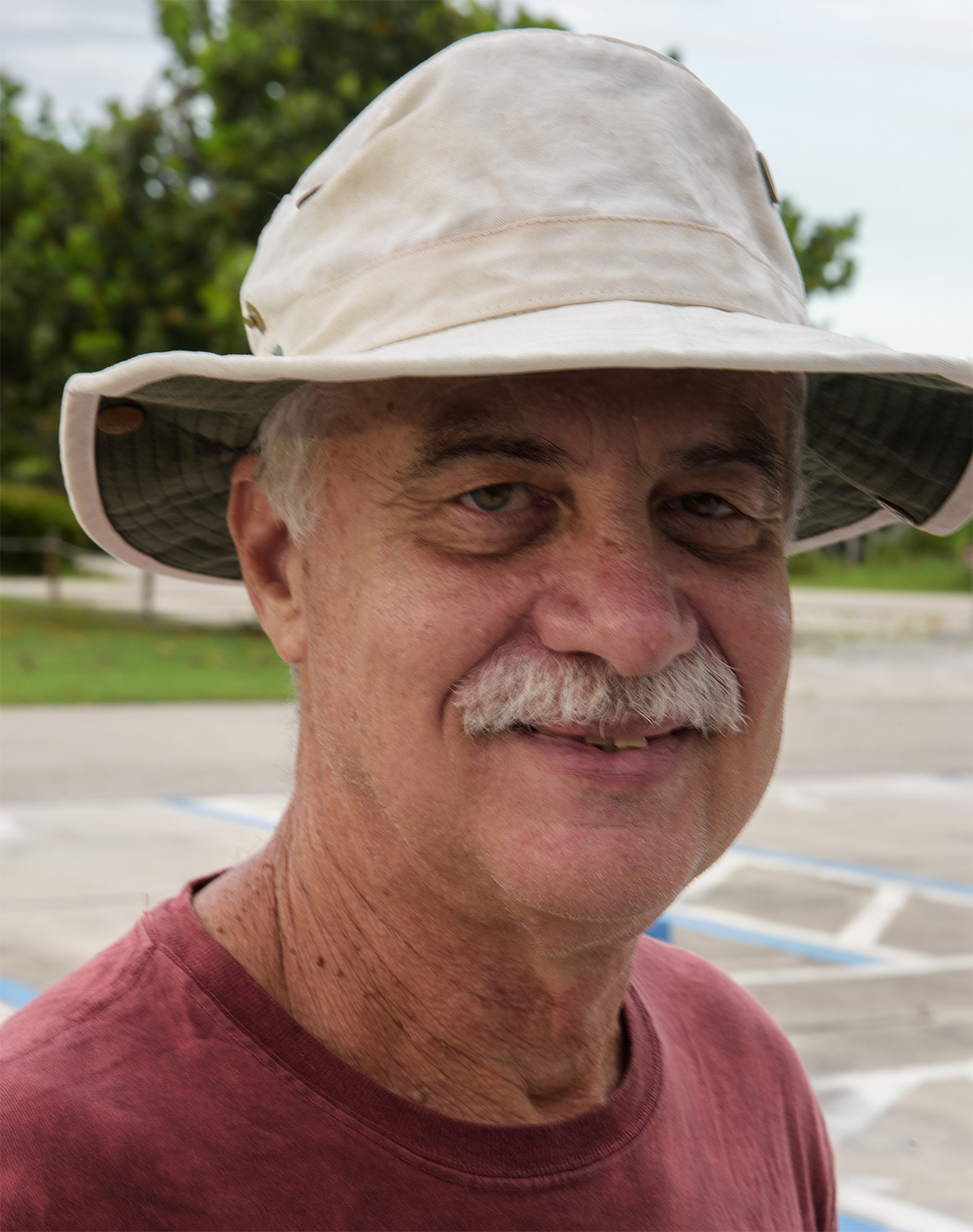 Larry Treadwell
Thank you Stuart. That was my original thought but i thought I would ask the group for their opinions. Thought it might be something to bring out discussion. &nbsp Posted: 05/09/2021 16:49:18
---
---
---
Bill Peake
I like this image pretty much as is. I personally would not crop the top, because I think the color of the clouds contrasts really nicely with the bridge and adds a lot if interest to the image. (But, hey, I'm a cloud guy so take that with a grain of salt) As far as the sharpness goes, I do see some noise in the darks, and there is a starburst effect on the lights if you zoom into them, but the image does not look particularly soft to me. It's hard to tell how much is an artifact of reducing the size of the image, the noise could be a result of that. &nbsp Posted: 05/13/2021 00:03:52
---
---
---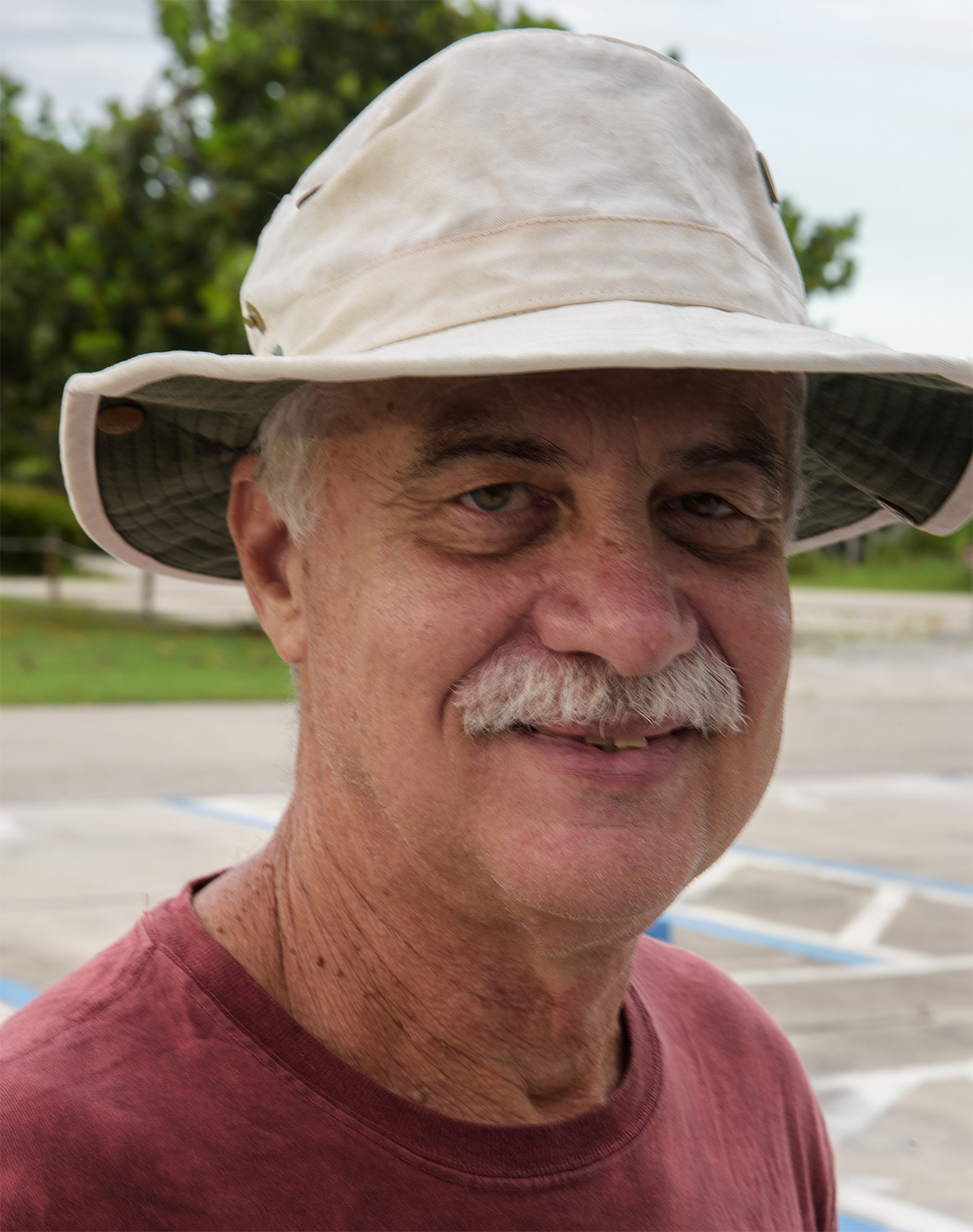 Larry Treadwell
Thanks Bill
The sail are made of florescent tubes that have a shield on one side. The tubes are progressively rotated to produce the fade effect. So no matter where you are looking from you only can see half of the sail. Since they are tubes of light they will never be sharp as they always have a glow around the edges. The supports of the bridge and just cement blocks, although in the last year they have installed light panels on them like the one that shows on the left. As for the noise, It really doesn't show when printed. So me days I like the cloud at the top, other days I don't. All the prints I've sold were sold with the cloud. I just wondered what the group would think. Thus the question. &nbsp Posted: 05/13/2021 06:25:13
---
---
---
Please log in to post a comment