Terry Clark
---
July 2021 - Just Waiting on a Train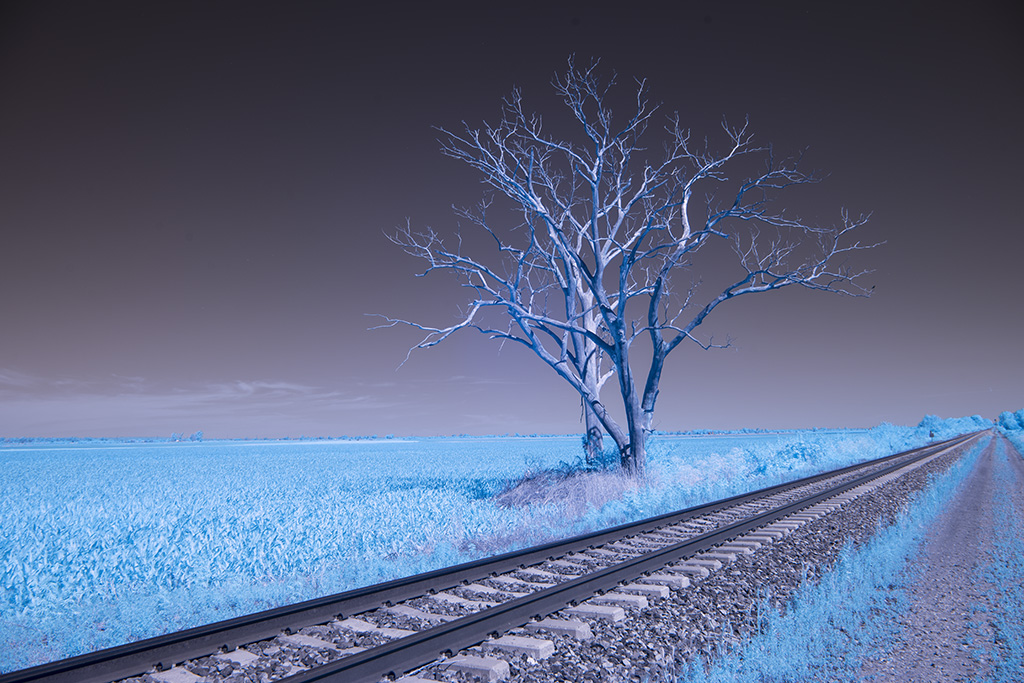 Original
About the Image(s)
This is a view of the Missouri river flood plain in western Iowa. The Loess hills are out of frame to the right of this image.
The original was shot with a Sony a7R converted to 650nm, 28mm Canon lens, ISO 50, f8.0, for 1/1160 second.
Processed with Gradient and Black and White adjustments then Viveza, a bit of Glow from Coloreffects Pro and then a slight adjustment of with Selective Colour.

---
This round's discussion is now closed!
8 comments posted
---
---
---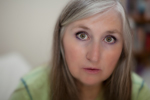 Debbie Perez
Nice! I like how you processed this. The only thing I might consider is to open up the dark areas on the tree a bit. I see more detail on the original and think it would be great if the limbs and branches stood out just a bit more. &nbsp Posted: 07/09/2021 11:58:16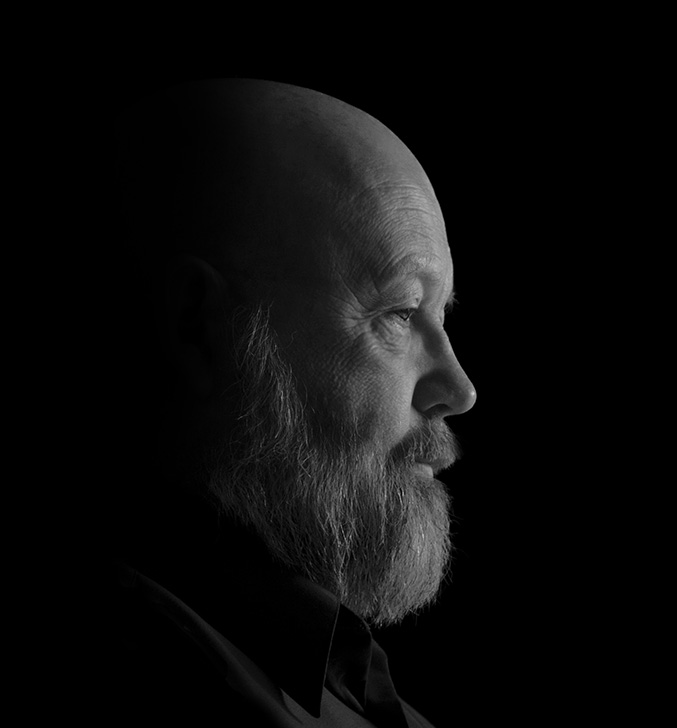 Terry Clark
More detail is always nice but I kinda like the contrast of the dark branches against the "white" branches behind.
&nbsp Posted: 07/09/2021 15:24:01
---
---
---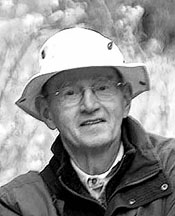 Stuart Bacon
If you want to convey a feeling of desolation this does it with an empty space, a single railroad track coming from some place and going to another place. And to top it off a dead tree. The tree attracts attention because of the bright white really dead tree next to it. Looking at the scene I wonder, "Is the track used?" or "Will I see a train if I wait long enough?" It is a strong picture as it evokes a lot of questions which makes it more interesting to look at. I really like it. &nbsp Posted: 07/10/2021 14:29:17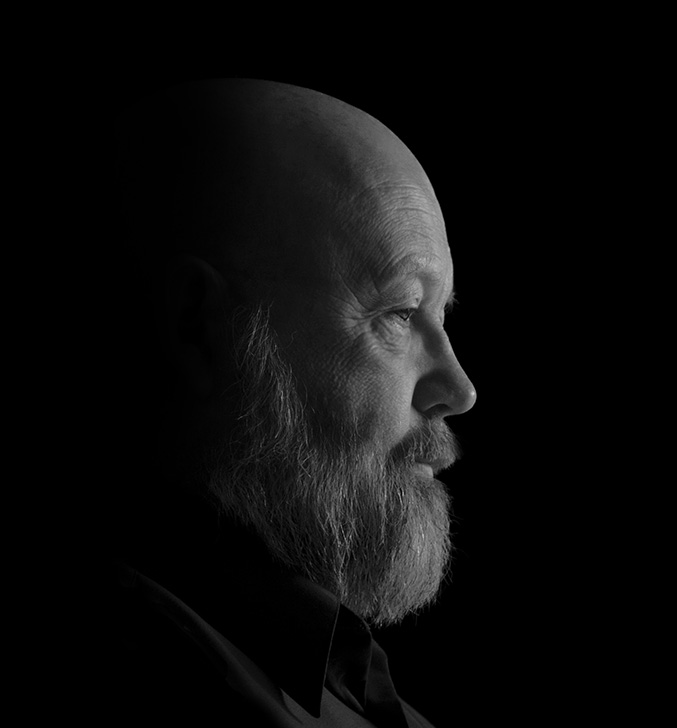 Terry Clark
That track is used enough it has white concrete ties instead of black wood. The Union Pacific hauls long trains of coal cars along this route from the Wyoming fields to eastern power plants. &nbsp Posted: 07/20/2021 09:52:07
---
---
---
Sharon Prislipsky
Fo me, this image has a feeling of emptiness and desolation - something I often think about when crossing the Great Plains by car. I like where you placed the tree in the frame and I think the diagonal line of the tracks adds a touch of strength and dynamism. My only thought - and this would be if there was an opportunity to recapture the scene - would be be finding a perspective that did not have the tracks going off on the edge of the frame. It feel to me like my eye is being pulled away rather than staying in the scene. &nbsp Posted: 07/12/2021 13:31:38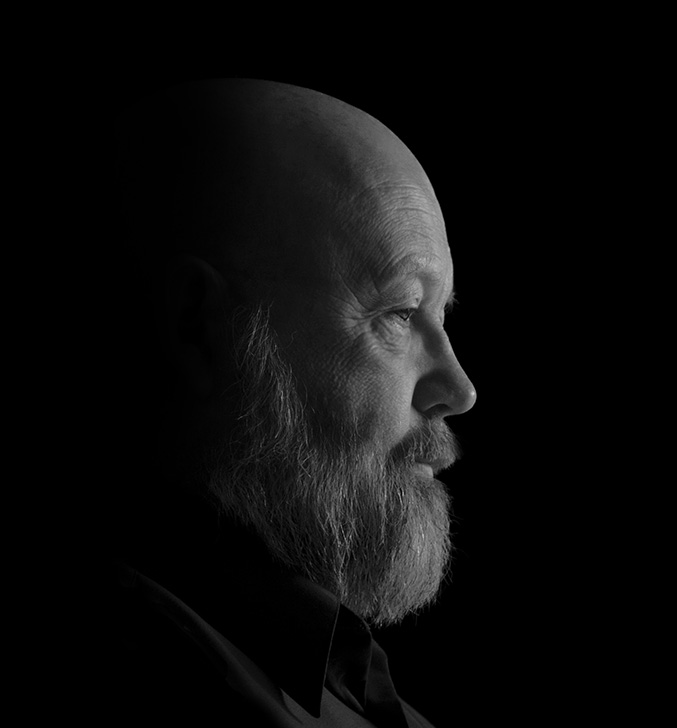 Terry Clark
This is one of those rare images where I want the observer's view to be drawn out of the image.
Maybe there is hope outside this lifeless land.
Maybe a train will come.
Maybe tomorrow...
&nbsp Posted: 07/12/2021 17:01:52
---
---
---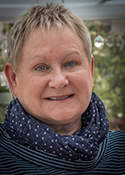 Julie Walker
I love the starkness of this simple image. The organic structures of the trees provide a strong focal point that immediately grabs your attention whilst also contrasting with the straight lines of the rails. I don't think there is anything that I would change. It is a striking image. &nbsp Posted: 07/20/2021 08:35:05
---
---
---
Nelson Charette
I like this image, very nice. The tracks do draw me up into and out of the image. Cannot think of anything I would change. &nbsp Posted: 07/20/2021 09:39:15
---
---
---