Debbie Perez
---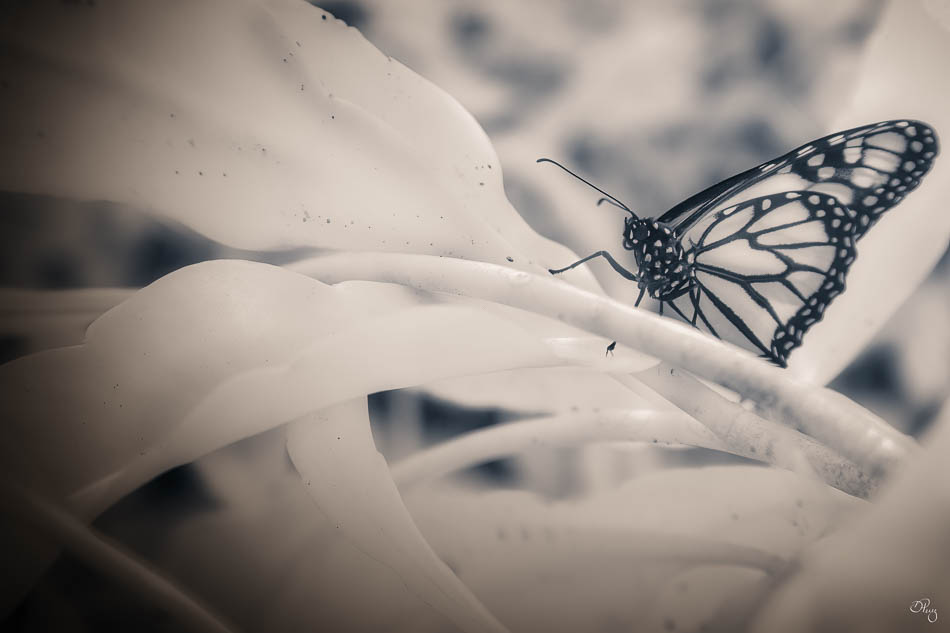 July 2021 - My Garden
About the Image(s)
I have a small garden and some potted plants that I try to grow and I recently spotted a chrysalis on one of my plants. Most of my flowers are native milkweeds so that I can attract Monarchs. The chrysalis wasn't quite like previous ones so I planned to photograph it to document. Imagine my surprise when I walked out this morning and found an empty chrysalis. I was so shocked that I didn't see the 'wet' butterfly near it. I ran inside and grab two cameras, and here is an infrared (665nm) of my newest butterfly!!
I decide to process this entirely differently than I normally would. With the exception of sharpening, I used Luminar AI. I used a purchased template called "Artsy Selenium" and adjust many of the tools in it. Luminar chose the crop and I added a LUT, a custom vignette, did some dodging, burning and cloning. Used Topaz AI Sharpening.
I also processed the photo using CLIR. I did manipulate the whites and blacks. I have very little experience using Luminar AI but I see some potential.
---
4 comments posted
---
---
---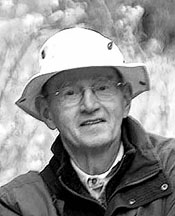 Stuart Bacon
You caught the butterfly quite well. Of the two original images, I like No. 2 as there is more space around the butterfly. You could crop off a lot on the left side and some off the bottom which would emphasize the butterfly more. &nbsp Posted: 07/10/2021 14:18:14
---
---
---
Sharon Prislipsky
The butterfly, including both wings, is tack sharp. Nice work. For me, there is too much foliage in the image. I would consider cropping to a sqare if you have enough pixels to do so. I would also consider choosing Original 2 and making the entire background monochrome - just leaving the butterfly in color. Normally, I like selenium toning, but it seems odd to me when I know the subject to be natureally very warm in color..
&nbsp Posted: 07/12/2021 13:38:21
---
---
---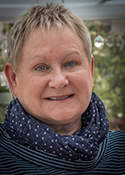 Julie Walker
It would not have occurred to me to photograph a butterfly in IR but it works very well and it must have been difficult to achieve such a sharp image. The IR treatment seems to bring out and to emphasise the patterns in the Monarch's wings. I do though find the foliage a little dominant, especially the areas that are out of focus, and would like to see a closer crop to concentrate attention on the butterfly. &nbsp Posted: 07/20/2021 08:50:08
---
---
---
Nelson Charette
Great idea, I have thought about photographing butterflies but wasn't sure how they would look. I would maybe try to crop in a bit closer. &nbsp Posted: 07/20/2021 09:43:01
---
---
---
Please log in to post a comment