Sharon Prislipsky, PPSA
---
June 2021 - Woodland Walkway
About the Image(s)
I recently discovered this little gem on a seldom used trail near the Quachita Naitonal Forest administrative offices. I have lived in the area for more than a dozen years and can't believe I missed it until now. In this season it just screamed for an IR treatment in my opinion.
Setting were ISO 100; f/16.My camrea was tripod mounte and I added a polarizing filter. Focal lengh was 25mm. I made 3 exposures and combined them in NIK. After running Topaz DeNoise AI I went to CLir and chose the first quick swap which gave me an image that appeard to be mostly blues and greens. Next, I went to Viveza with the intent of enhancing those colors, but found that there ws acually red in the walkway which I was able to pull out. After making other selective adjustments in Viveza I went to Color Efex Pro and applied Tonal Contrst Fine, Skylight, Graduated ND filter roatated to the bottom, and Gold Reflecter Effects.
Now I was on a roll and couldn't stop so I went to Topaz Studio and chose the "Happy Little Trees" look at a reduced opacity then applied radient glow in OnOne.
I know this sounds like a lot of work, but it was actually quite a lot of fun to see where I could take this.
The original I posted is the middle exposure of the HDR. I couldn't show you all three because I also wanted to post the monochrome version and get your opinion on which works best.
---
6 comments posted
---
---
---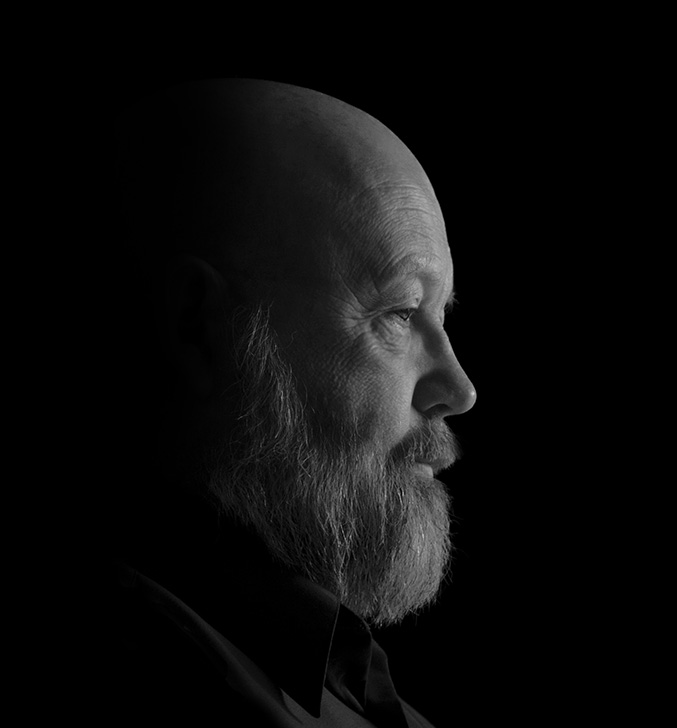 Terry Clark
What a lovely spot, nice find!
I like the colour version, the red wood tones are so warm and inviting.
I tend to the monochrome as the structures come through stronger. The leaves look painterly in both versions.
Candidate for DAP?

Very Nice. &nbsp Posted: 06/08/2021 11:43:02
---
---
---
Helen Herbert
All the work you have done in this has certainly paid off Sharon. I feel the colour one has an ethereal feel to it in the Leaves and trees and the colours blend well together and harmonise. Very nice. Looking at the Mono -Original 2. I love this. It is very bold compared to the colour one yet still retains the ethereal and mystic effect. Maybe it's because I'm a sucker for Mono, but I really like this one. &nbsp Posted: 06/09/2021 06:26:39
---
---
---
Helen Herbert
All the work you have done in this has certainly paid off Sharon. I feel the colour one has an ethereal feel to it in the Leaves and trees and the colours blend well together and harmonise. Very nice. Looking at the Mono -Original 2. I love this. It is very bold compared to the colour one yet still retains the ethereal and mystic effect. Maybe it's because I'm a sucker for Mono, but I really like this one. &nbsp Posted: 06/09/2021 06:26:40
---
---
---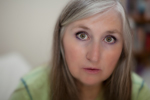 Debbie Perez
Nice work!! If I had to chose, I would pick the mono. I love how the boardwalk renders in mono yet I still see the whimsical patterns in the leaves. Your processing on the color gave me a bit of a chuckle as I sometimes go through many software pieces before I stop and even then my mind is still looking at yet another possibility. Both are very nice and I think you should be pick the both, lol!! &nbsp Posted: 06/14/2021 10:33:30
---
---
---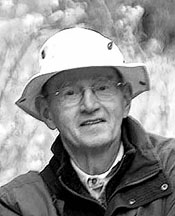 Stuart Bacon
I'm impressed with all the steps that you took to reach the image that you presented. The result is beautiful as the colors work with each other and none "screams" for attention. It is pastoral and inviting. Which do I like? I was a confirmed black and white photographer for many years. Color only appealed when I was traveling and didn't want to carry my b/w equipment. I keep looking at the b/w version and if I had to choose which to hang on my wall, I would select the b/w, not that I don't like the color but most of what is handling in my home are b/w images. &nbsp Posted: 06/15/2021 19:14:03
---
---
---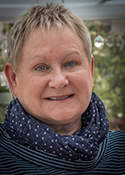 Julie Walker
I particularly like the "S" shape of the boardwalk which leads the eye through to the trees. You have picked the perfect spot to take this image from. The effect of your processing on the leaves is interesting. I like that they almost look as if they come from a cartoon without the garish colours of course. I too prefer the monochrome as I think it accentuates the texture of the wood, but the colour version is great too. A lovely simple image. &nbsp Posted: 06/16/2021 02:51:55
---
---
---
Please log in to post a comment