Jan Handman
---
November 2023 - Perhaps to Dream
About the Image(s)
I saw an oil painting I really liked in a library. It was dreamlike and simple. So, I tried to re-imagine it with a few photos from my stash. I started with the background (Original 1), cropped it on the top and bottom, and then used PS Filter Gallery Sprayed Strokes vertical and Poster Edges. Next, I placed the tree (Original 2) as a new layer on the background. The painting I was using as my inspiration had trees with very long trunks, so I had to lengthen mine by cutting/pasting sections of it. I also added a few brush strokes with various colors over the tree tops, using Color Blend Mode so the texture of the leaves showed through, again to get a look similar to the painting. Once I had one tree, I then just copied, pasted, flipped, and distorted seven more. Once they were placed where I liked them (many tries later!), I added the daisy, duplicated, flipped, resized, etc. I added a few orange and purple brush strokes in the sky, and then used motion blur to spread them out. The sun was added next with a big yellow brush, soft edges. The painting didn't have any people or animals in it, but I felt like mine needed something with life, so I added the man and his dog. All the shadows were added next. The tops of the trees were still looking a little too realistic, so I used Filter Gallery Sponge and Rough Pastels on them, after selecting them out with the quick selection tool. Lastly, I used a subtle Oil Paint Filter on the whole image, and Canvas Texture at 75% opacity.
---
This round's discussion is now closed!
9 comments posted
---
---
---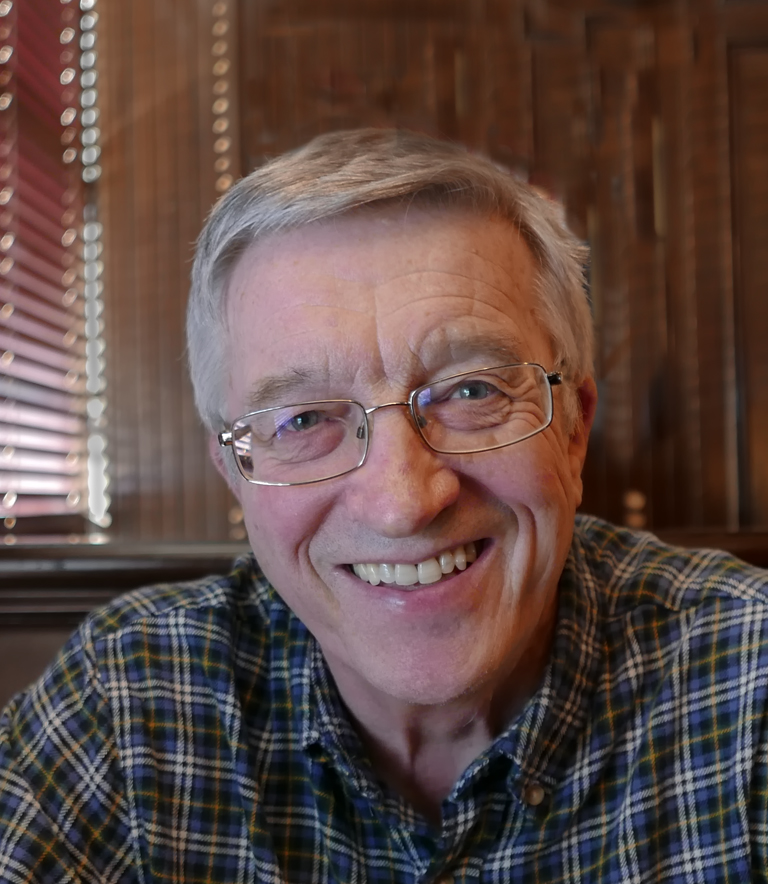 Gunter Haibach
What a beauty! Love everything about this picture. Gorgeous colours and tones. Very effective composition and texture. Really like how the light, yellow sun draws the eyes. Would not change a thing. &nbsp Posted: 11/07/2023 08:32:22
---
---
---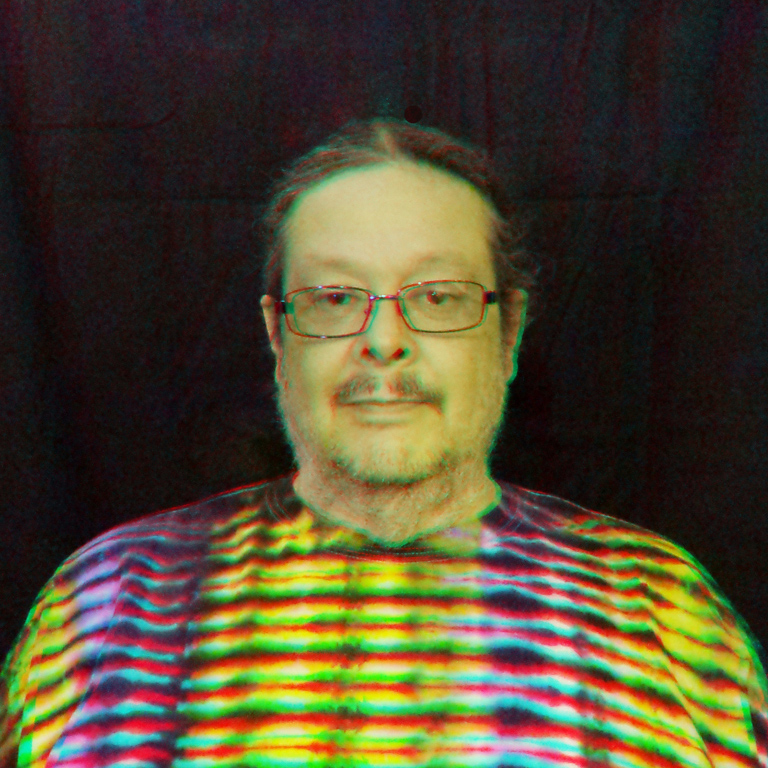 Steve Wessing
Excellent. Great colors and lines. You've done a good job making the trees and flowers seem individual. The silhouettes are perfectly placed. If I changed anything, it would be to give the trees on the right a bit more distance from the frame, and between. It would make the perspective feel more natural. &nbsp Posted: 11/07/2023 10:06:12
---
---
---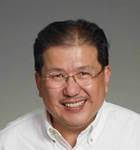 Frans Gunterus
Hi Jan. I think we have similar approach on how to compose our composite image. We got an idea from some where. Than compose it as we dream. I like how you place bright part almost in the middle of the scene and create radiant shadows of your elements. It's really an excellent work to me. &nbsp Posted: 11/12/2023 03:55:15
---
---
---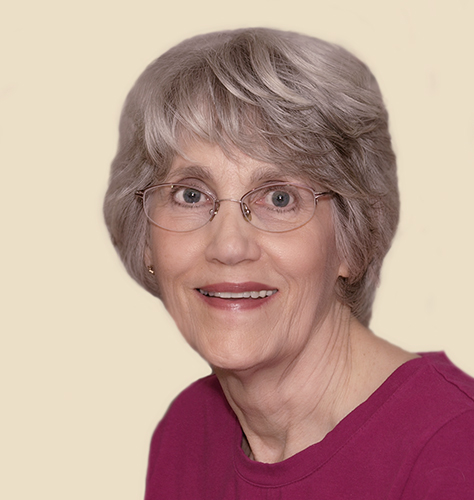 Candy Childrey
Beautiful image, Jan. You always make sure that every detail is addressed. Excellent work with the trees and shadows. The painting in the sky is so realistic. I always look forward to your image. &nbsp Posted: 11/14/2023 12:51:25
---
---
---
Steve Estill
I think this is superb. The work you put into this has been well worth it.
I particularly like the way you've coloured the leaves in the trees.
The textures you've used are handled very well.
The man and his dog really make this imnage for me - they're the focal point of the image as they walk towards the light. Similar to what I did with 'Coda' many moons ago: &nbsp
Posted: 11/15/2023 16:07:58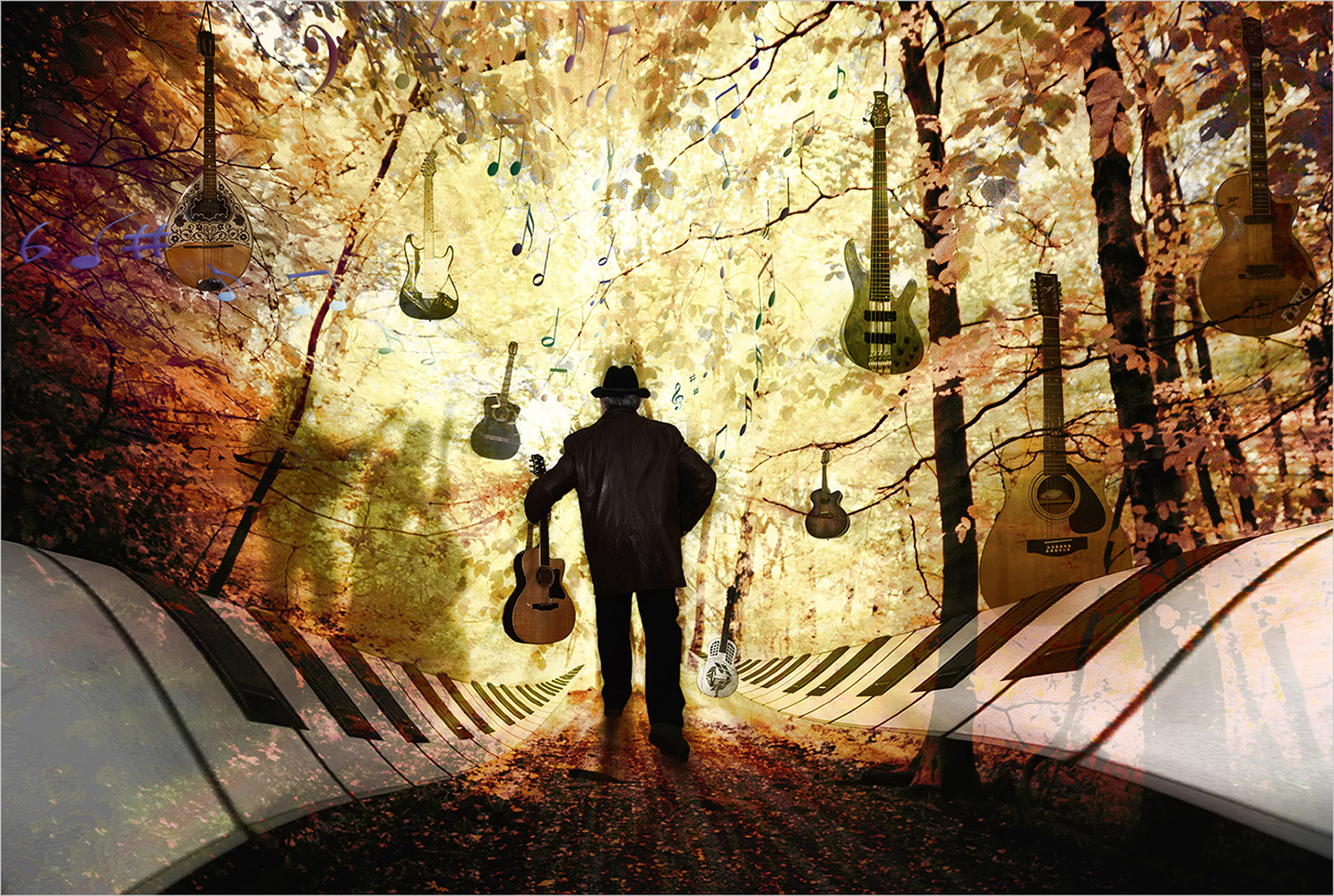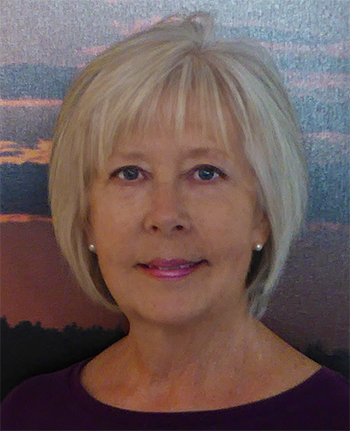 Jan Handman
Thanks Steve! I do remember your Coda; super image. &nbsp Posted: 11/30/2023 16:35:14
---
---
---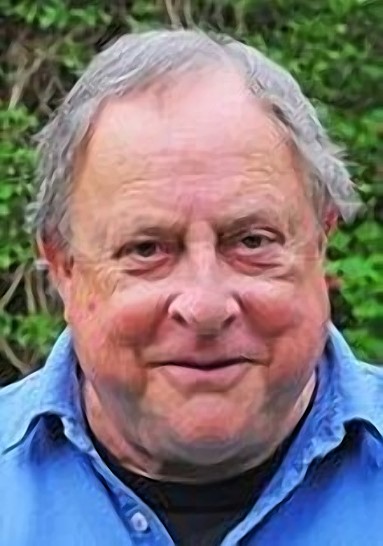 Mike Cowdrey
Simple, but simply lovely. Definitely dreamlike. In fact, very similar to a dream that I remember from my early childhood! I also love the way that you have created the subtle background. &nbsp Posted: 11/16/2023 06:15:58
---
---
---
Andrew Hersom

(Groups 18 & 40)
Super picture. Really surrealistic. Thank you for sharing. &nbsp Posted: 11/17/2023 11:05:58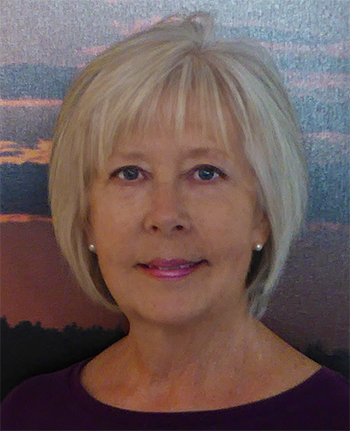 Jan Handman
Thanks Andrew. And thanks for visiting! &nbsp Posted: 11/30/2023 16:33:48
---
---
---