Steve Estill, EPSA
---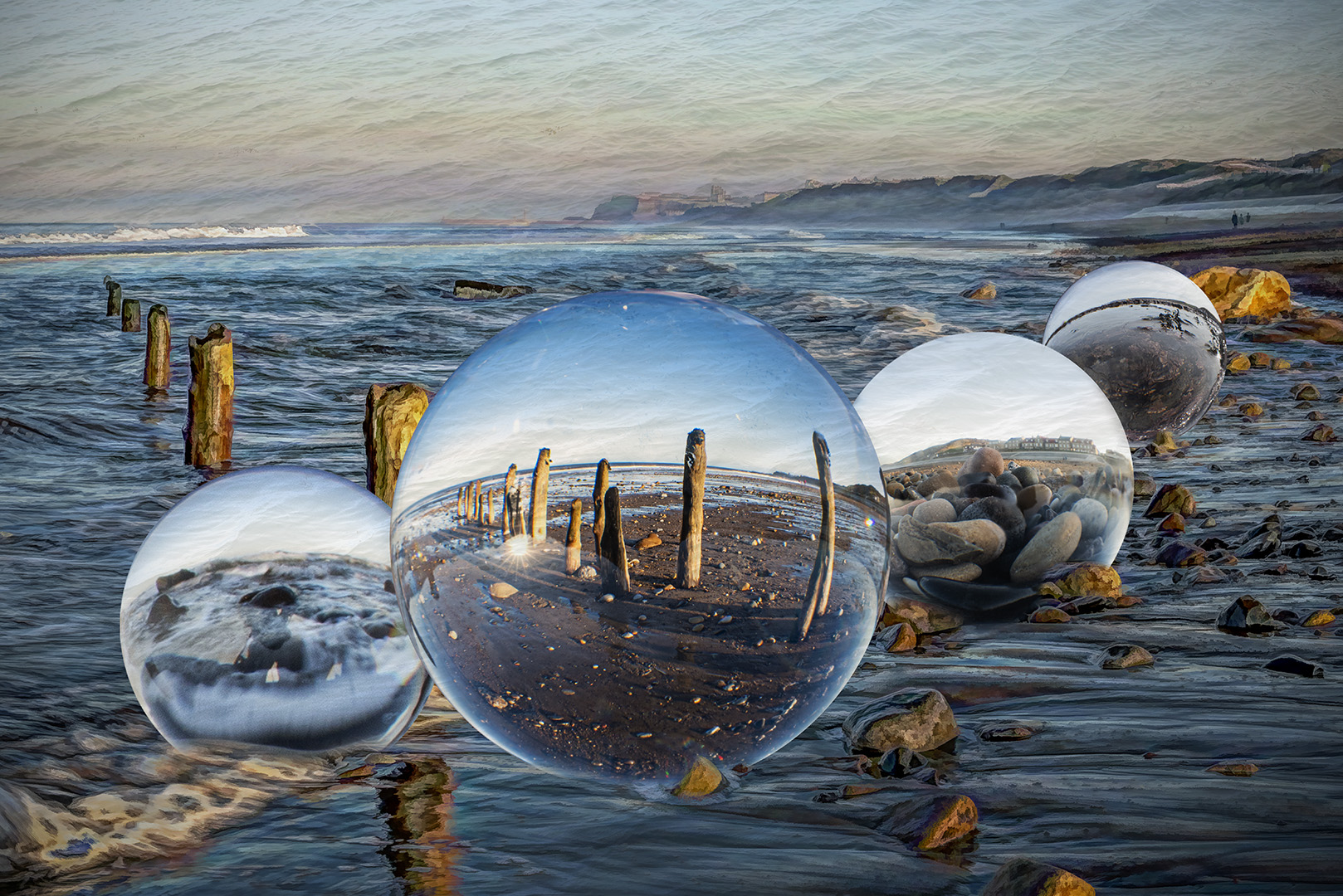 August 2022 - Beach Balls
About the Image(s)
I've been playing with the sphere again, taking images around our favourite beach. This compilation shows some of the aspects of the beach.
The background (Original 1) is of the groynes at Sandsend looking towards Whitby. I treated it with Redfield Quad Pencil, using 'Early Reflections' preset.
Then it was just a matter of dragging in the spheres as Smart Objects (Original 2) and removing the background from each one, then saving them back to the main image - obviously they were each spun 180 Deg to make them easier on the eye! I used Nik Viveza on each individual sphere, linked the two layers and made them into a group - so there were 4 separate groups (one for each sphere) - just to keep the layer stack tidy.
After positioning and resizing each sphere I grounded them in the background using layer masks and stamped up.
I then used an image of wavelets in Whitby Harbour (Original 3) as a texture - in Multiply mode at 35% opacity.
The individual sphere groups were brought back to the top of the stack (being careful to keep the layer order as they were assembled) and reduced the opacity so that the wavelet texture was less prominent in the spheres.
Then stamped up and added a slight vignette.
If you're ever in Yorkshire, pay Sandsend a visit - you won't be disappointed!

---
Please log in to post a comment