Georgianne Giese
---
January 2022 - Still Life - Almost
Original
About the Image(s)
I finally am able to sit for a while at my computer. This image is from a daydream I had while waiting forever at the doctor's office! Perhaps I cheated a bit. I cannot get out to photograph, so I borrowed the tree and the church images from textures by Design Cuts. I wanted to try a different style - more like Grandma Moses. I am not knowledgeable about the art world, so perhaps someone who is, could tell me the name of this style. At any rate, I mixed styles deliberately. The background is more like Van Gogh.
I treated the ground and the sky sections separately, but with variations in texture. I added a BW adjustment layer with a mask, to turn take the color out of the ground and then added a Gaussian blur. From that, I made separate layers of the sky and ground. I used Topaz Impressions Van Gogh presets an each layer, individually. In those presets, I changed the brush to the fingerpaint brush, to get a more circular effect. I also dinked around with the other settings for the preset.
The ground was too white, so I added a yellowish gradient with a Linear Burn blending mode, at 48% opacity.
The tree, church, and owl are "textures" from Design Cuts. I outlined the walkway with the polygonal lasso tool and a separate layer, filled it with gray, and positioned it. With everything in place except the owl, I stamped up. The owl was added as an afterthought, as the image needed something. Perhaps it is that two items (tree and church) were an even number and there needed to be an odd number of weird looking objects!
Finally, the image was still not right for me, so I looked for a way to outline the objects. If anyone knows a good way to do that, I'd love to know. At any rate, I used the Filter Gallery > Sketch > Conte Crayon. The effect was bizarre but promising, so I put that layer at 40% in Saturation blending mode. I liked what it did to the image. There are no outlines, as I had wished, but I can't sit much longer, so it will be what it is now!
Suggestions?

---
6 comments posted
---
---
---
Steve Estill
What a lot of fun. I really like your composition. I've added some outlines. If your individual elements are selections on separate layers just add a stroke to that layer.
I increased the size usiung Topaz Gigapixel AI, then duplicated the layer, made a selection of the first object (say the tree), selected inverse and deleted the rest of that layer. Selected Inverse again, so that only the tree existed on that layer, then used Add Later Style icon and selected stroke. I used 2 px stroke Inside the selection, then deselected. Then on to the next object and so on. The skyline was just a drawn line on a new layer. I hope that's what you were looking for. I took longer to write about it than do it! &nbsp
Posted: 01/04/2022 16:32:27
Georgianne Giese
Thanks Steve! You are a dear! Yes, that is what I was looking for. Thank you for showing me how to do it!
&nbsp Posted: 01/11/2022 16:30:47
---
---
---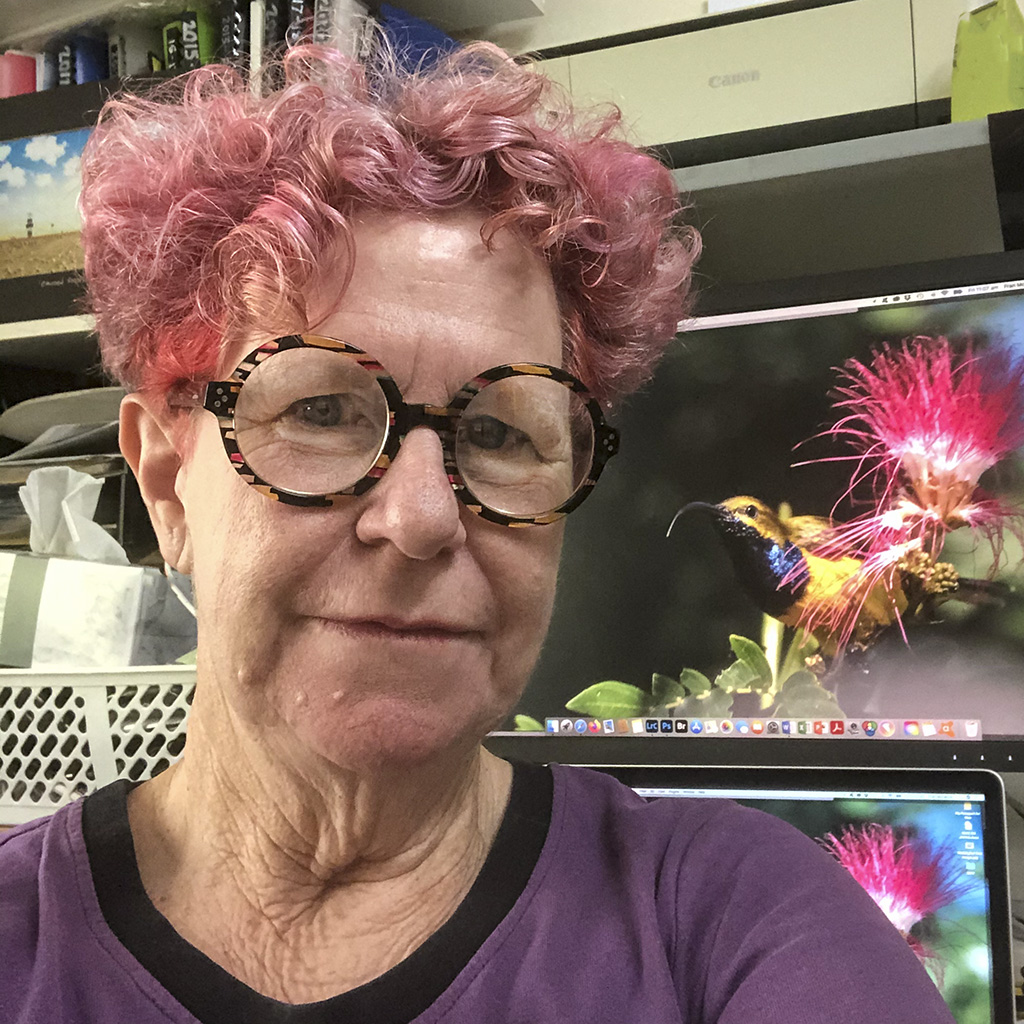 Fran McFadzen
Interesting. I know you have done this deliberately so that it is not realistic, but I would like to see a shadow from the tree and the church. I think that may add interest to the rather featureless foreground. &nbsp Posted: 01/05/2022 19:47:10
Georgianne Giese
Shadows would be nice, but they would make for a different style than I was after. I wanted a more "primitive" look. &nbsp Posted: 01/11/2022 16:34:09
---
---
---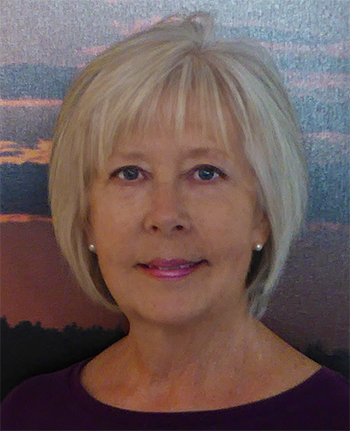 Jan Handman
I like this a lot Georgianne. The minimalist/primitive look is very comforting, and I can understand how this would come to mind while waiting in a doctor's office. I hope your health is improving and that you'll have fewer of those experiences as time goes on. I think the addition of the owl was "wise" -- pardon the pun. Any living element adds to most any work of art, in my opinion. One of my favorite ways to add lines is to use the Poster Edges filter. I usually use a setting of 0-2 for Edge Thickness and Edge Intensity; every image is different and it's just a matter of experimentation with each setting. The Posterization slider needs to be all the way to the right, so that the image is not posterized at all. This is a very different look than Steve's outlines, and may not be what you were going for, but I kind of like it. I did eliminate the effect from the sky because it didn't look right there. &nbsp
Posted: 01/12/2022 16:24:48
Georgianne Giese
thanks Jan. I've used that filter before, but didn't have much luck with it because of all the lines it inserted elsewhere. But, I didn't have the slider all the way to the right either, if I recall correctly. Thanks for this insight. I will try it again.

Thanks for the good wishes on health. Unfortunately, it turns out that my back is worse now, according to the MRI. So, I am seeing a specialist 4 hours north and will need another operation. It seems with Covid and all the medical issues for me over the last two years, that there never seems to be an end to what all of us have to face! &nbsp Posted: 01/18/2022 23:36:14
---
---
---
Please log in to post a comment