Georgianne Giese
---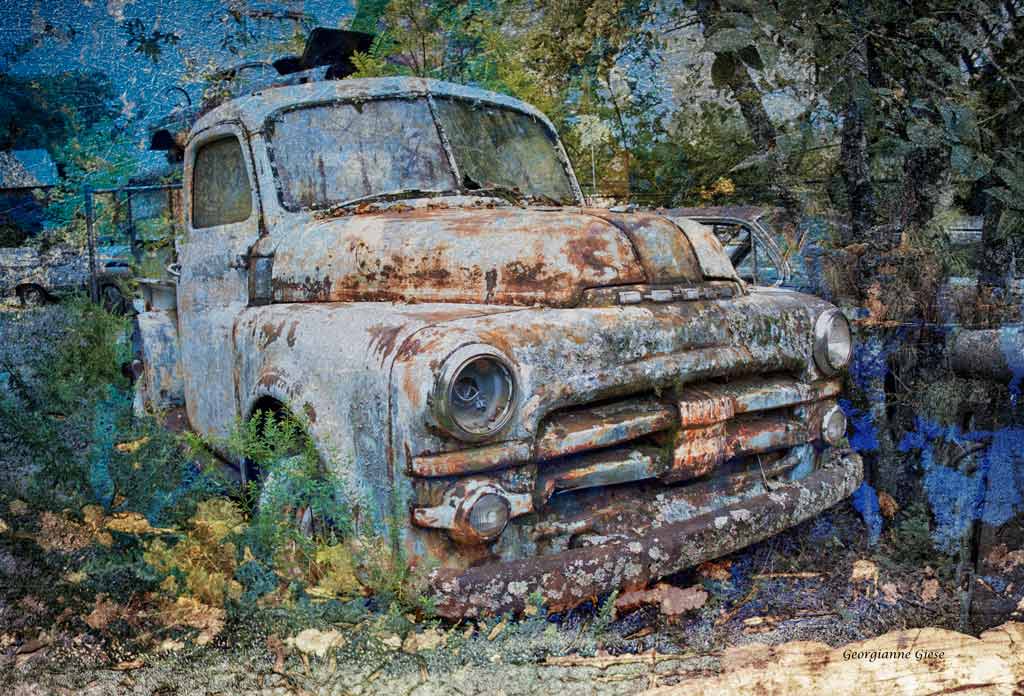 November 2021 - Bygone Truck
About the Image(s)
This image was taken at Old Car City, in rural GA. It is a result of focus stacking, to get every part of the image in focus while the lens was wide open to compensate for poor light.
After focus stacking in PS, to produce a stamped up image (Original 1), I applied a Curves adjustment layer and a Brightness/Contrast adjustment layers to darken the darks in the image and provide more contrast. The image seemed lack-luster, so I decided to overlay a texture on it.
The texture layer is another shot from Old Car City. It is the side of an old truck, rooting itself in the jungle there! (Original 2). I used a Hard Light blending mode and a mask. I painted with black on the mask, over the car and some weeds around it. Then I stamped up.
I made a monotone image of the texture and applied it in Saturation mode at 83%. On that layer, I copied the mask I had used on the color texture layer. This accentuated the texture slightly and dulled down the blue in the image.
After stamping up, it became apparent that the center of focus should move toward the front of the car. To do that, I used NIK Color Efex Pro, Darken/Lighten Center, and moved the lighted center to the front of the car.
---
5 comments posted
---
---
---
Steve Estill
It seems that you and Candy are both enjoying the scrapyards this week!
The treatment you've used here is excellent (although I wonder about the value of focus stacking then applying texture to covber the detail).
I'll have to look deeper into Nik Color Efex. There's lots to learn! Thanks &nbsp Posted: 11/08/2021 17:11:14
---
---
---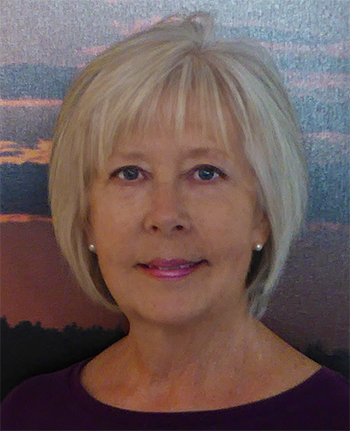 Jan Handman
Old vehicles are always a source of wonderful textures. I always consider it a fun find when I run across one while out on a walk in my neighborhood. The rustier, the better. You've done a nice job with this old character. I don't really feel the added texture was necessary because it covered up the nice greenery around the wheel. Just to have a bit of fun, I tried applying my go-to PS Poster Edges to your original. I find that it usually adds nice detail. I also applied a very slight Oil Paint filter (because I couldn't help myself). In Nik Viveza I reduced the exposure and increased the contrast and structure. In On1 I added a light vignette. Back in PS I dodged the shadows and midtones on the grill a bit. Thanks for providing a fun image to play with. You've done a nice job with your version and I love your subject matter! &nbsp
Posted: 11/09/2021 14:44:04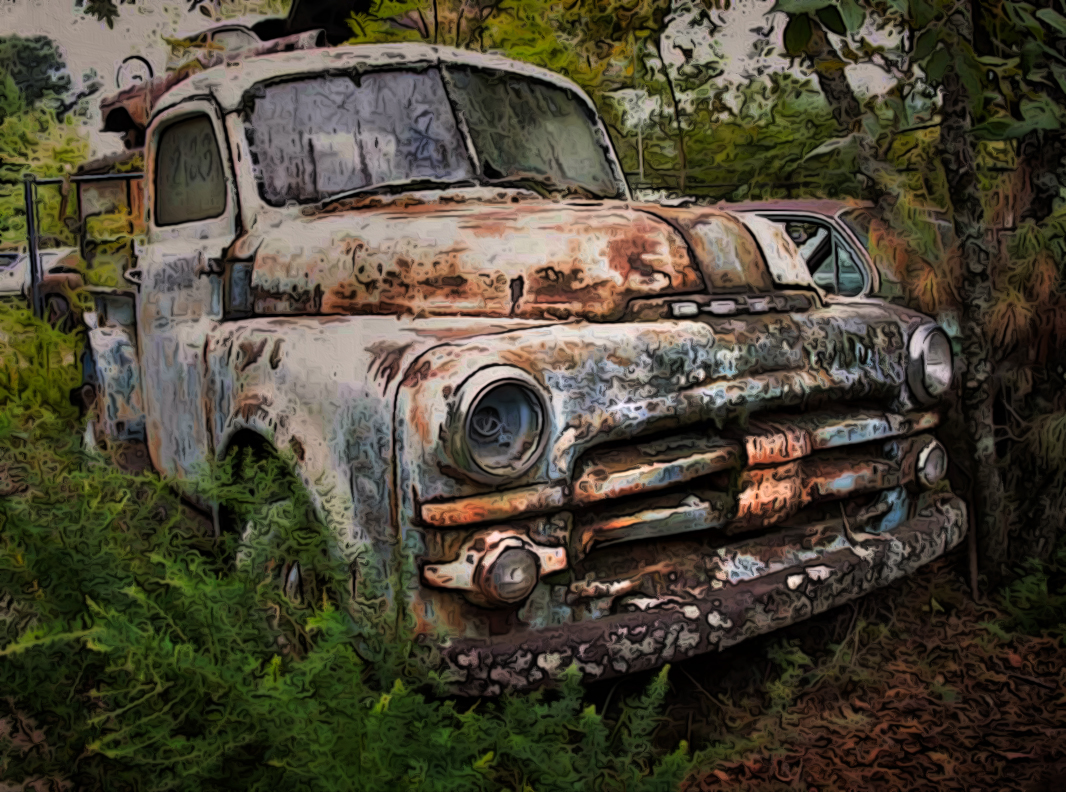 ---
---
---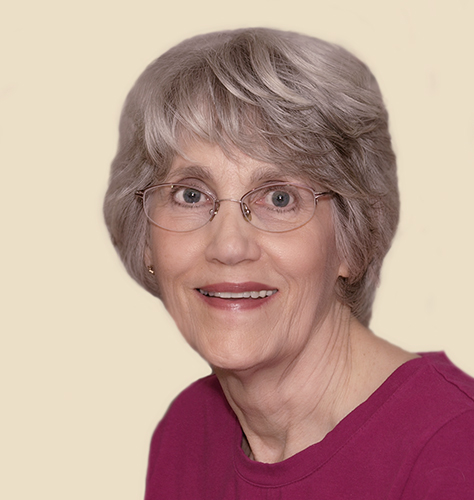 Candy Childrey
You really gave this old truck the grunge treatment. I think you might have been able to pull more color out of the truck. I usually find that it is possible to bring back a lot of the original color. That would have made the overall look to the truck less bright. I feel that a different texture would have been a better choice. You lost the greenery and leaves around the truck. &nbsp Posted: 11/13/2021 14:49:53
---
---
---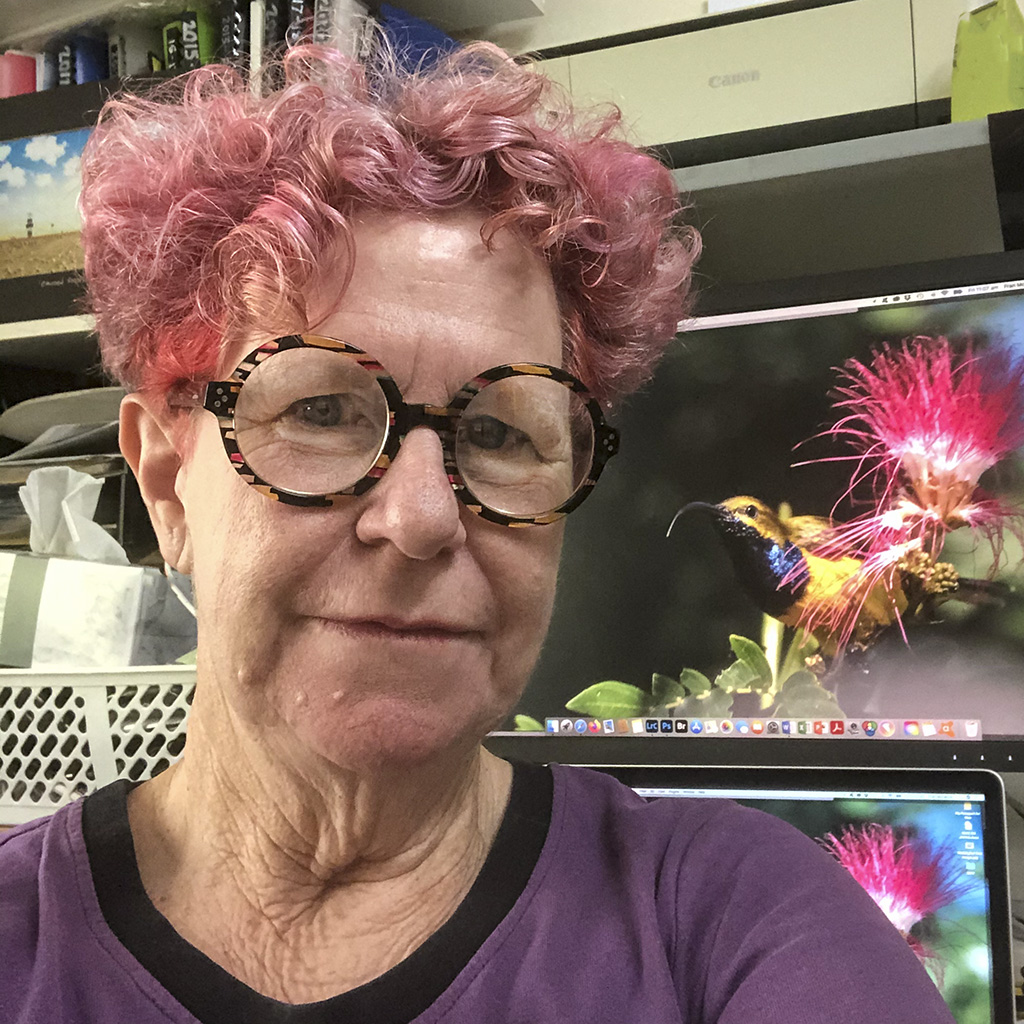 Fran McFadzen
You've turned an ordinary shot into an image worth enlarging for a very large building foyer. Well done. &nbsp Posted: 11/15/2021 17:20:16
---
---
---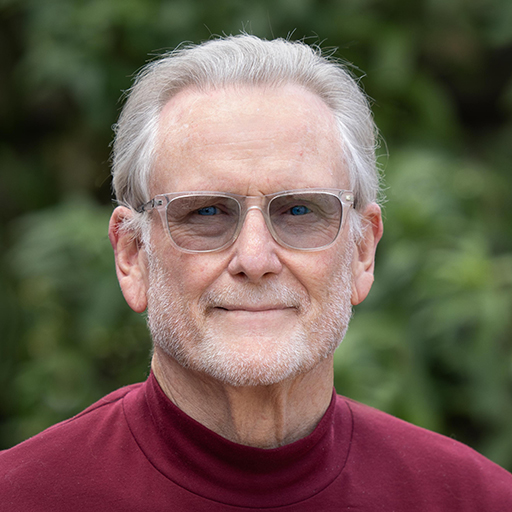 Brian Menzies
I enjoyed your image Georgianne. The process you've used has added age to the overall scene and having the background "creative" strengthens the dilapidation of the truck. &nbsp Posted: 11/25/2021 15:57:54
---
---
---
Please log in to post a comment