Brian Menzies
---
November 2021 - Bush Quartet
About the Image(s)
I was introduced to Pixelsquid and couldn't resist having a play in my sandpit, (Photoshop for adults). The base Image was taken this year on our annual Ghost fungi search and apart from using some very deep crops to show the detail in small groups of fungi the image had laid dormant. I fancied the idea of Gnomes in the forest and proceeded from there. When I finished, I struggled to find anywhere for my eye to settle until I eventually cropped back and back to focusing on the musicians which I then worked on to complete the image. But Ho, there's a lesson to learn. The next morning my 5-year-old granddaughter visited and I had to show her what Id created. Accidently I opened the pre cropped image and she shouted with delight as she found all the characters. She saw a story and then went searching. Showing her the "final" cropped image (Original 2) did not capture her imagination. Lesson learned, be cautious of always looking through adult photographer eyes when playing in your sandpit.
---
5 comments posted
---
---
---
Steve Estill
What a hoot! I can see why you wanted to use the fungi and placing the various elves etc was a good idea.
Personally I prefer Original 2, as your finished image seems too disjointed for me - I can see that for a child, there's lots to find and look for, but there's not anywhere to rest my eye. With the musicians it's a lot more fun and there are still lots of things going on in there. I also like the vibrant colours in Original 2.
I think Oiginal 2 just needs a border - I've given it an autumn leaves look, with a vignette to bring the eye into the centre a bit. &nbsp
Posted: 11/09/2021 16:46:53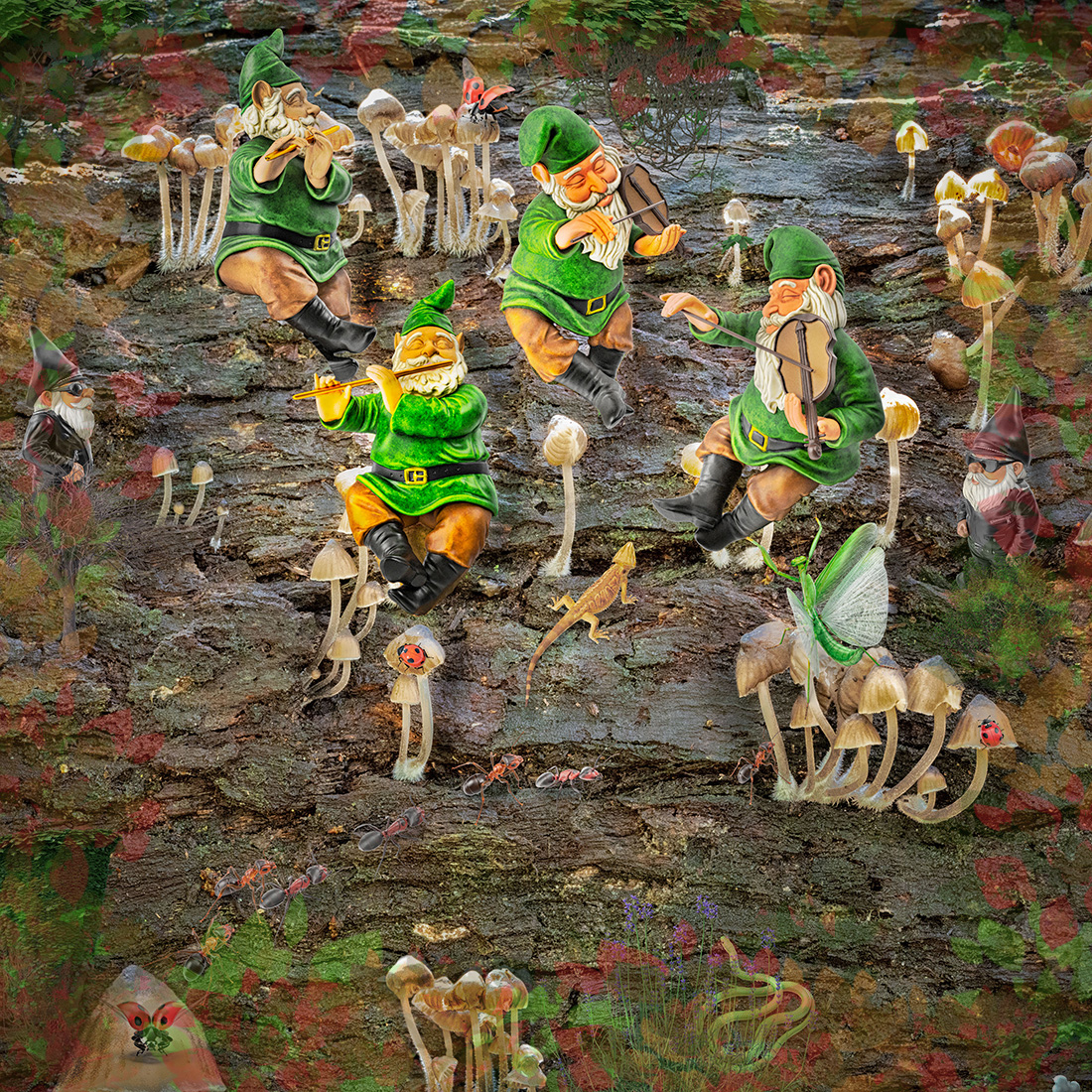 ---
---
---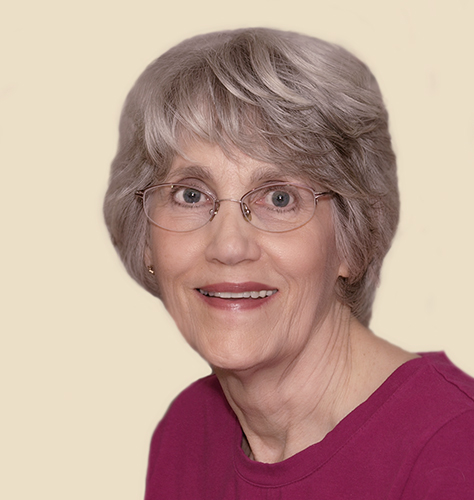 Candy Childrey
Adding critters and gnomes to the fungi was a good idea. It creates a story to follow rather than images of fungi. I love the trail of ants in the foreground. I too feel that Original 2 is a better depiction of the story rather than your final image. It is more compact and highlights the musicians. Good idea and well executed. &nbsp Posted: 11/14/2021 13:26:11
---
---
---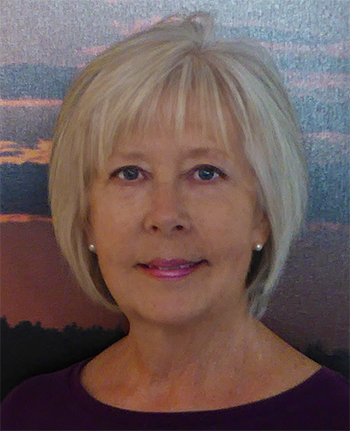 Jan Handman
This is lots of fun Brian. I also like Original 2 better than your final, but I can see why your granddaughter preferred the one with more going on. I think the application of a few shadows under the gnomes would help anchor them to their respective perches. The gnomes wearing the sunglasses are a cool addition -- sort of gives the whole scene a Blues Brothers vibe. Nicely composited! &nbsp Posted: 11/15/2021 15:58:36
---
---
---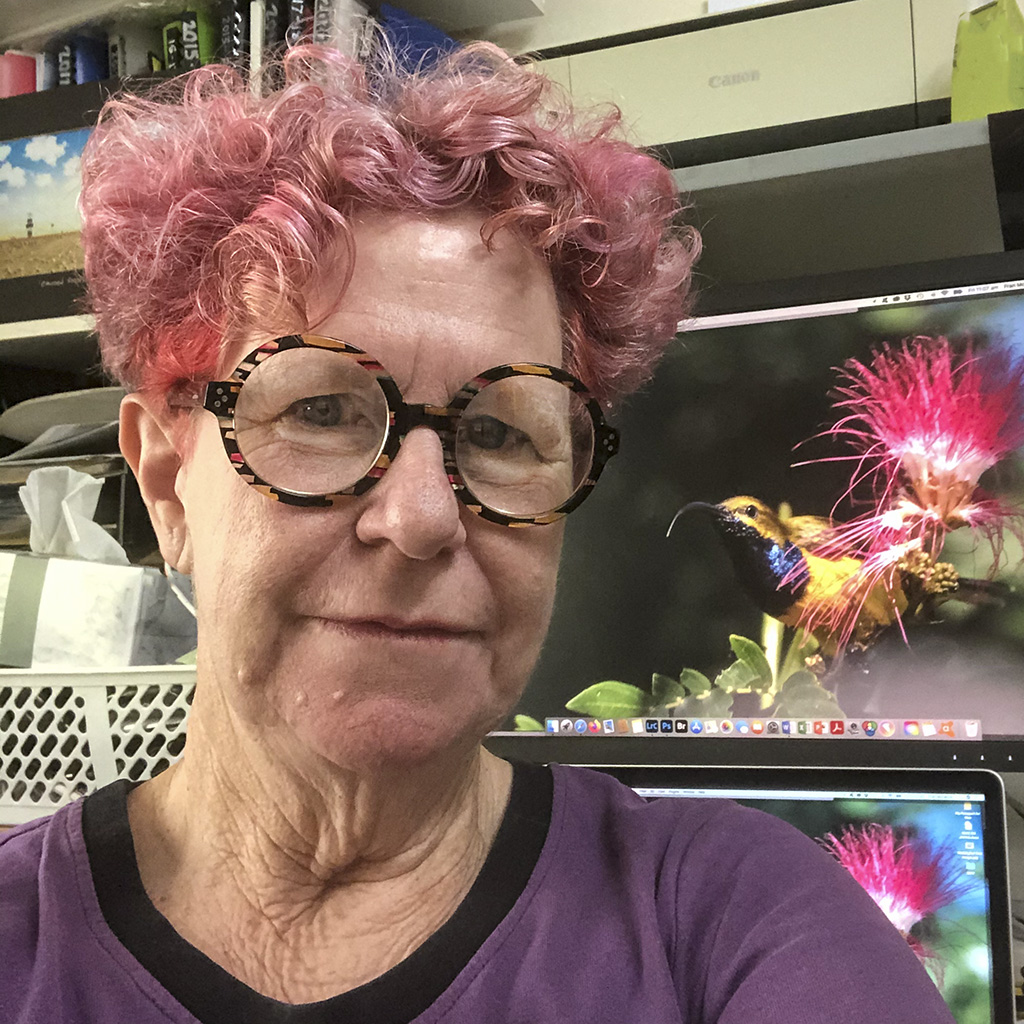 Fran McFadzen
I prefer Image 2. I think your final is too busy. My eyes wandered aimlessly, trying to find the story. The second image has less distraction, and the gnome band playing in the fungi garden stands out clearly and is lovely. &nbsp Posted: 11/15/2021 17:28:50
---
---
---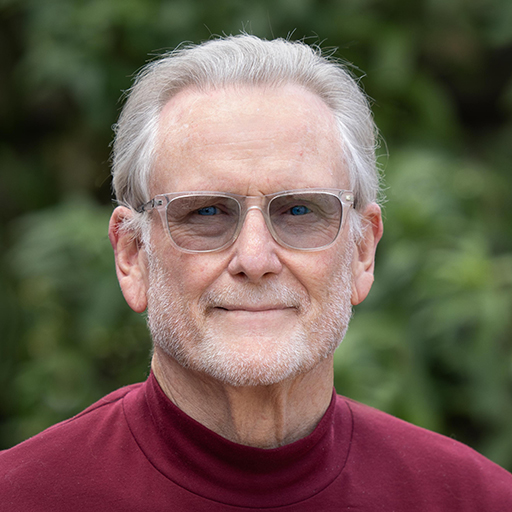 Brian Menzies
Thanks for your comments. Photographically I also prefered image 2. I had the same issues of trying to find a starting point for my eye in the main image I presented this month and keep cropping back and highlighting etc to bring out a stronger photographic image. In the end my now 6yr old gorgeous granddaughters delightful squeals won the day, she just naturally went looking for a story and found one, and how can a Grandfather argue with that. &nbsp Posted: 11/25/2021 15:35:59
---
---
---
Please log in to post a comment