Georgianne Giese
---
September 2021 - Goin Boatin
About the Image(s)
Every October, Georgetown, SC holds a Wooden Boat Festival. These images are from the most recent, post-COVID festival.
Recently, I purchased PBB-Sketchography actions, and I wanted to try them out on this plain boat image. I loved the result, after I tweaked it a bit. However, I wasn't sure that it would qualify as "creative" for our group, so I added the dog image in. Poor guy got loose and decided, late in the evening, that he wanted to take a boat ride. He LOVES boating!
First, I cleaned up the image, to leave the dock and the boat in the water.
I chose the Clear Pencil action and let it do its thing. Then I opened up some of the generated groups and turned off a Pencil Strength layer in the Optional Adjustments group. The result is Original 3.
I didn't like the color of the result, so I copied and pasted the background layer on top, with 100% Pin Light blending mode. I selected a cream color from the boat and added it as a Solid Color adjustment layer at 20% opacity.
It was at this point that I decided to add the dog for our Creative group.
I had much frustration trying to use the Select and Mask feature of PS, so I went into Topaz Studio 2 to use Mask AI. It kept crashing. I've never gotten it to NOT crash. Okay, back to basics. I took the dog's image into the old Topaz Mask. It works better than anything. It got most of the hair!
Now, the dog layer had not been treated with the sketching action, so I had to open a new blank image, and paste the dog into that, and then I treated it with the same Clear Pencil action. I copied the result back onto the top of my original boat image, and then used Edit > Adjustment > Warp to pull the paw down toward the boat.
To adjust for color coordination, I selected a greenish color from the boat and then added a Solid Color Fill adjustment layer followed by a Brightness/Contrast layer. I darkened the image and inverted the mask on both layers, and then painted white with a soft brush, at varying opacities over the dog, to adjust color and shading for night light. My vision was for a moonlit early night. Finally, I stamped up.
My final frustration came when I tried to crop and extend the image to the top and right side, with Crop tool's Content Aware Fill option. It didn't work, no matter what I tried. I cropped, and tried to use Edit > Fill > Content Aware, and that didn't work either. I'm not sure what was going on, but my ultimate foolery was to copy the top layer to a new blank image. There I applied the Crop with Content Aware checked, and it worked!

---
11 comments posted
---
---
---
Alan Kaplan
PBB Sketchography did wonders for the boat and the dock. When I first saw the image, I wondered how you got such a terrific image. I Googled PBB, and the website said their version was for Photoshop CS 1, 2 and 3 not for Photoshop CC versions. Do you have Photoshop CC? I really like what you with the boat and the dock. The dog has the appropriate tentative look but appears a little cut-and-pasted. Overall, quite nice. &nbsp Posted: 09/04/2021 09:20:12
Georgianne Giese
Alan Kaplan
Thank you. &nbsp Posted: 09/24/2021 15:44:03
---
---
---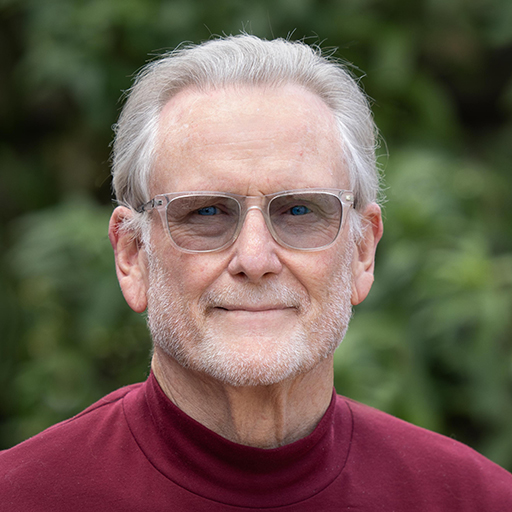 Brian Menzies
I agree with Alan, the boat and dock have a great feel. It would be so much stronger if the dog had similar treatment to the boat and blended seamlessly. &nbsp Posted: 09/04/2021 23:26:45
---
---
---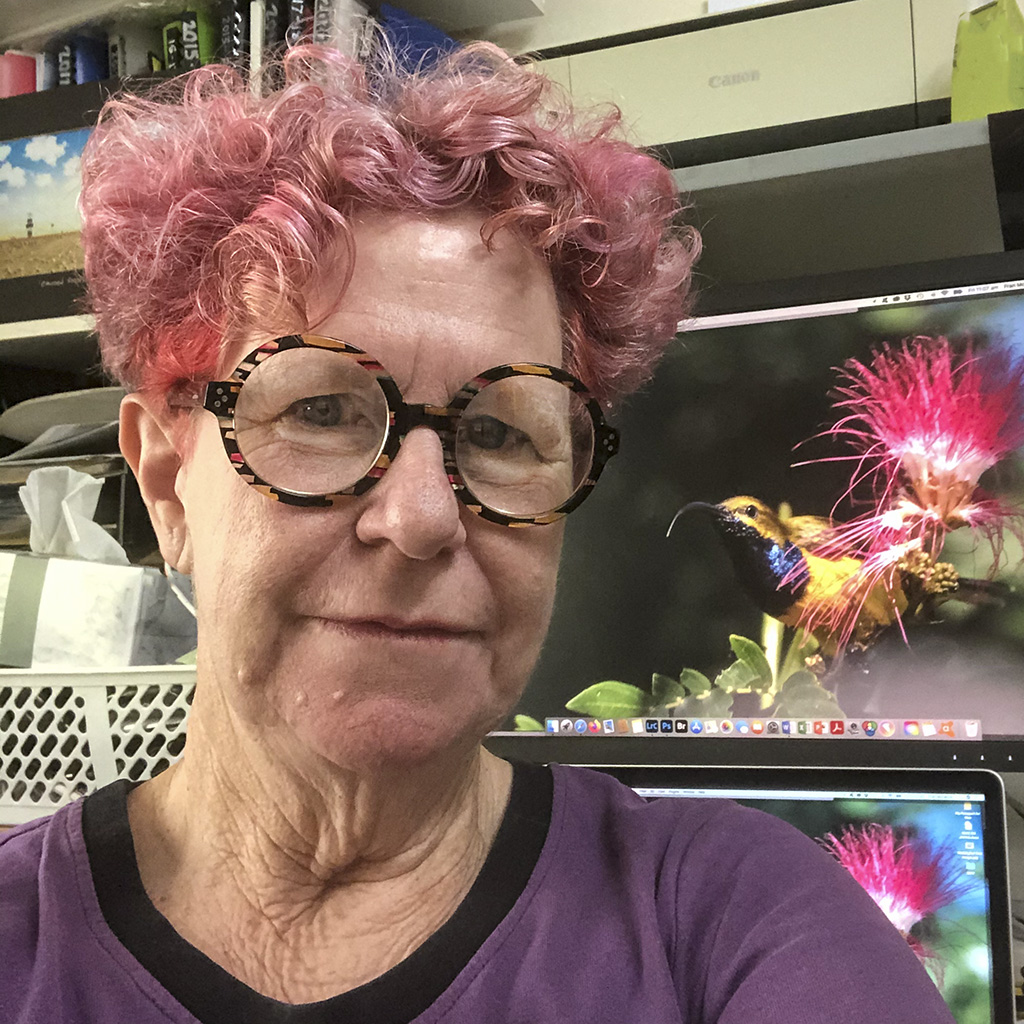 Fran McFadzen
Boat treatment is excellent. Especially when you see the original that it came from. Agree with the others, the dog is a bit clunky in comparison. &nbsp Posted: 09/05/2021 23:53:06
---
---
---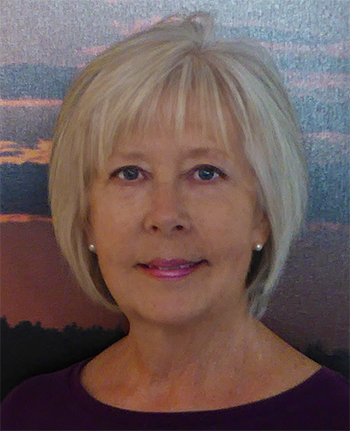 Jan Handman
Great composite idea Georgianne. I love your treatment of the boat, and the items inside the boat really contribute to the nice feel of the image. I do agree with the other comments that the dog seems a bit pasted in. It seemed to me that maybe the contrast between the dark dock and the light dog might be the reason. Since you said you were envisioning a moonlit night, I went into PS Render>Lighting Effects, which I've used many times to nice effect. But in the new PS update I just downloaded I got a message saying the 3D effects were being discontinued because they aren't working properly. Sheesh, they were working fine before -- why did they mess with them? Anyway, I decided just to try using the Dodge tool to shed a little lightness on the dock. Once I did that, it seemed the boat was a little too light for the night scene, so I Burned it a bit on the vertical surfaces, and then Dodged some of the horizontal surfaces that would be lighter in moonlight.A shadow was added to the dog too to ground him to the dock. It's not anywhere as nice as the previous Lighting Effects tool would have done though. Your image is a "feel good" composite that makes me want to go boating with a cute pup! &nbsp
Posted: 09/10/2021 14:47:35
Georgianne Giese
Jan, I like your version. I too felt like the dog looked "too pasted", but I was in a hurry and didn't try to struggle finding out how to further treat the dog. you did a very good job of it. Thank you! &nbsp Posted: 09/24/2021 10:07:46
Georgianne Giese
Jan, I like your version. I too felt like the dog looked "too pasted", but I was in a hurry and didn't try to struggle finding out how to further treat the dog. you did a very good job of it. Thank you! &nbsp Posted: 09/24/2021 10:07:47
---
---
---
Steve Estill
An entertaining image with a good story.
For me, it could be improved if the pup didn't have it's paw hovering in the air - it makes it look as though he's been pasted in. Maybe using a texture would blend them together better.
I like the effects you've produced and the moonlit look works well. &nbsp Posted: 09/10/2021 17:13:47
---
---
---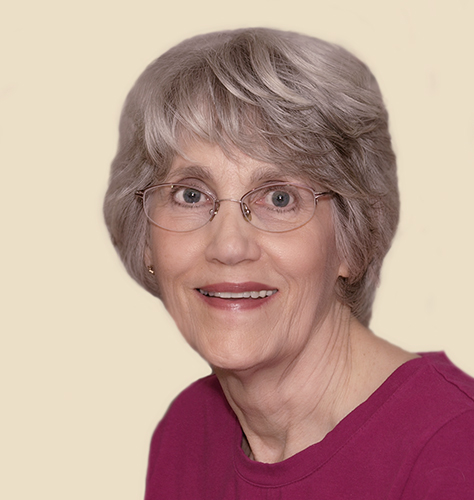 Candy Childrey
Georgianne, beautiful job with the boat, dock and atmosphere for night light. Everything works well together. Plenty has already been said about the dog. I think part of the problem is because the dog looks very uncomfortable and unnatural in your original #2. The poor dog seems to be on such a tight leash that he/she is pulled into the legs of the person holding the leash and appears unnaturally stiff. With the noted problems, it probably would have been difficult for the dog to have a normal posture/ appearance. &nbsp Posted: 09/12/2021 13:34:08
Georgianne Giese
Yes, the dog was kind of "stiff" on its leash. There were many dogs there, along with many people. Unfortunately, it wasn't such a good situation for the dogs, as they were all on rather tight leashes. The one exception was a free dog, who walked around his houseboat, uninterested in all the public notice he was getting! Unfortunately, I didn't get an appropriate picture of him! &nbsp Posted: 09/24/2021 10:16:13
---
---
---
Please log in to post a comment