Brian Menzies
---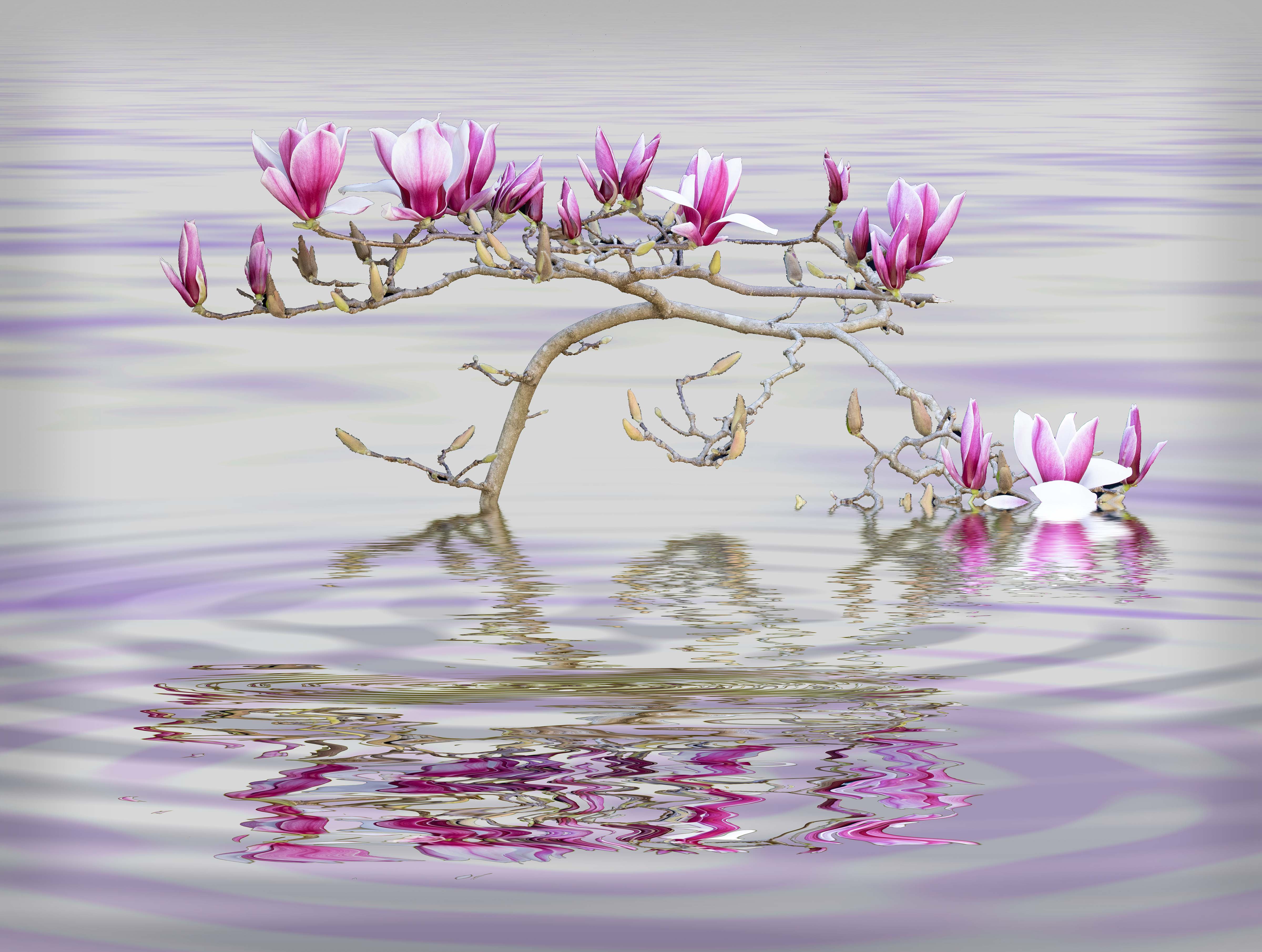 September 2021 - Magnolia in Fushia Flood
About the Image(s)
The image started as a desire to capture our small (once big) Magnolia tree that was beginning to bloom. It was the first time in 15 years for us to successfully defended it from an Opossum attack on the buds. The first 2 photos I captured are shown in the combined image and are unprocessed raw files. The bottom one was taken in the evening using a Luxli light and my Canon R5. It was unsuccessful. The top image is the second attempt taken in the afternoon after shrouding the background with black cloth and waiting patiently for the wind to stop for a few seconds. Tech specs: Canon r5, RF 70-200 at 86mm, 1/200 sec, F/6.3, ISO 1250. On a tripod, In-camera focus stack, 8 images. LR to PS as Layers, unprocessed as raw files. Auto-align, auto blend, and then processed to achieve a strong black background. The initial cut out of the tree and flowers was using PS, Select, Subject.
Looking at Jan Handman's image this month I had read Steve's comment about Flaming Pear Flood and intrigued decided to try it. Several hours of learning the program later and various adjustments to the PS layers I ended up with Magnolia in Fuchsia flood.
As I said in my Bio, I still have my training wheels on when it comes to creative work but reveling in the challenge and fun.

---
7 comments posted
---
---
---
Alan Kaplan
Brian, welcome to Group 34. As you can see from the variety of images in the group, there are a lot of different approaches to being creative. Don't worry about the "training wheels." We all used them at one time or another. I admire your tenacity for learning Flaming Pear Flood. It works very well in your image. It's a beautiful combination of soft colors accented by bold colors. In addition, the branch looks like it really is growing out of the water. &nbsp Posted: 09/04/2021 09:40:14
---
---
---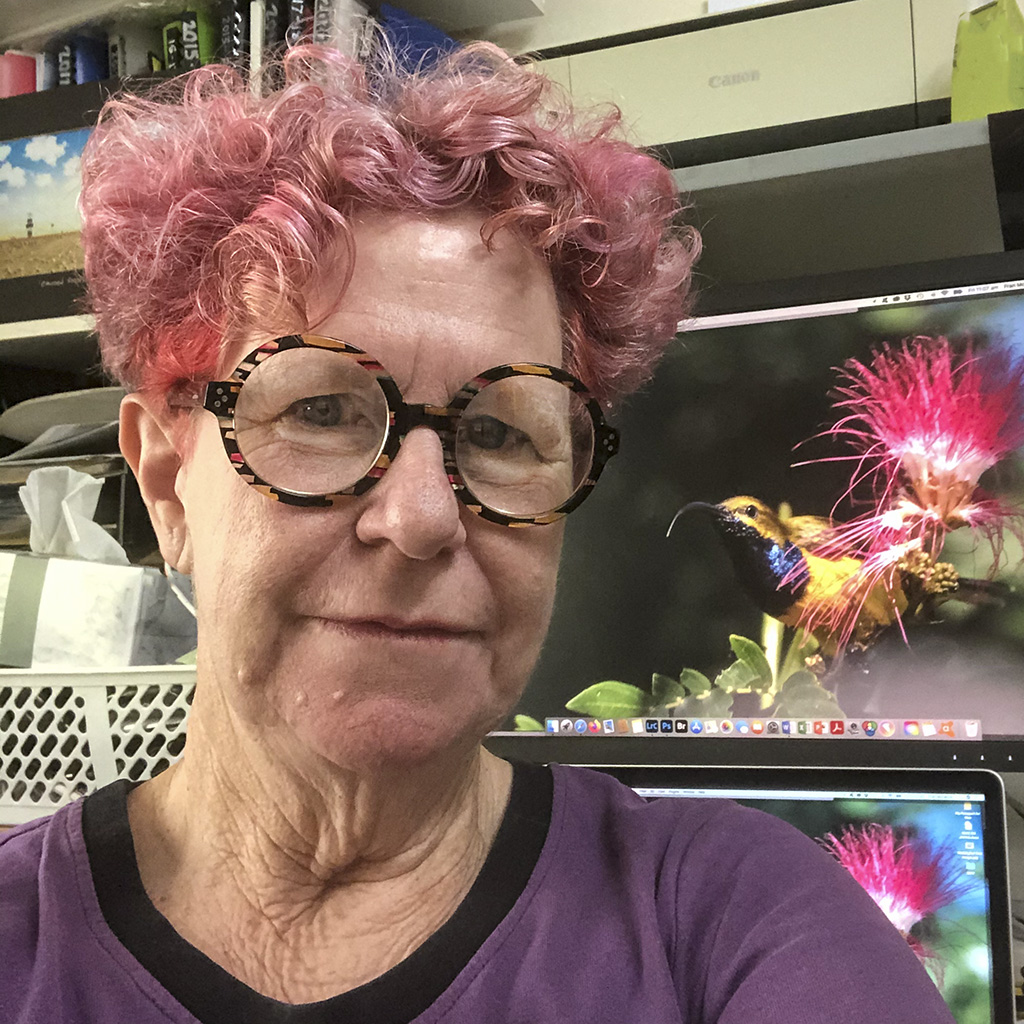 Fran McFadzen
Well Brian, you have launched at top speed. The image is interesting, and well made. The only small discord I feel is in the colour of the water ring reflections. The seem to be too purple for the rest of the image, in my opinion. &nbsp Posted: 09/05/2021 23:58:19
---
---
---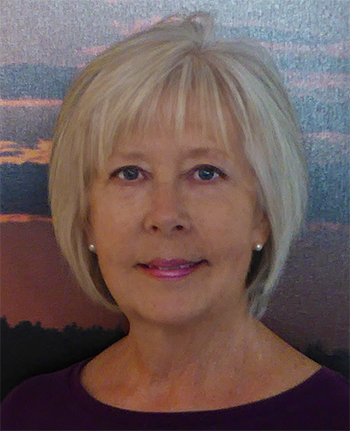 Jan Handman
First of all, welcome to Group 34 Brian. Glad to have you with us. Second, congratulations on defending your magnolia tree against the opossums this year. Your image is a nice homage to that effort. I do agree with Fran's comment about the saturation of the reflection; it might appear more natural if you ratchet it back a bit. I applaud you for starting to learn Flaming Pear Flood as soon as you found out about it. And it looks like you've made a nice go of it. One question -- did you use a black backdrop for your original image thinking that you'd keep it black? Or did you do it so that PS would have an easier time selecting out the tree? &nbsp Posted: 09/06/2021 14:45:12
---
---
---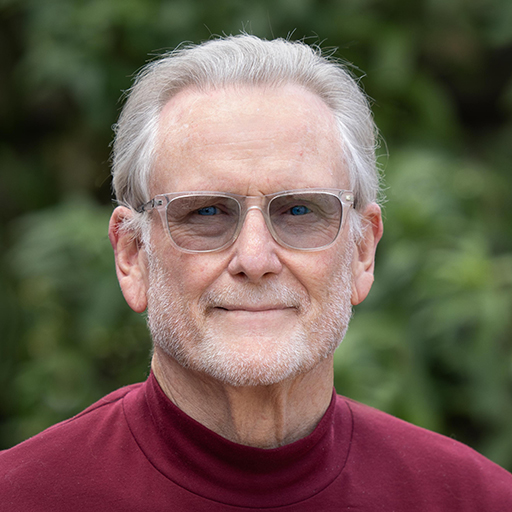 Brian Menzies
Thanks, Jan and Fran for your thoughts. I agree about the ripple and flower colour. It was my first attempt with Flood2 and I didn't understand the colour requirement. I tried hard to change it in photoshop but this is as close as my knowledge allowed me alter it.
The first image I took of the Magnolia was without the black background and I used my R5 focus stacking to capture the full depth in focus. Unfortunately, the settings I chose that took me all the way back to the fence in the background also being in focus. I could have left those images out of the stack when I combined them in PS but didn't think it through. the resulting cutout was unacceptable. I then shot with the black ground and it worked a treat in cutting out. &nbsp Posted: 09/06/2021 17:31:32
---
---
---
Steve Estill
This is an excellent introduction to the group - you've set your benchmark pretty high!
The treatment is excellent and I'm not worried about the colour of the reflection - the image works well.
Our magnolia was struck by a late frost, so the flowers looked like masses of rust. Yours has been much more successful.
Welcome to the group. Seeing your first image I'm sure we're going to have some interesting comments. &nbsp Posted: 09/10/2021 17:31:31
---
---
---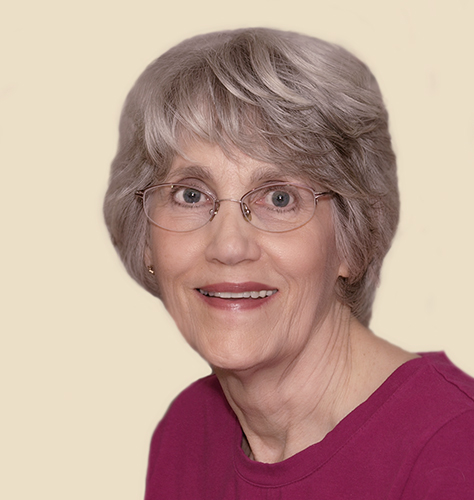 Candy Childrey
Welcome, Brian, we are so happy to have you in Group #34. I admire your learning to use Flaming Pear Flood filter first time out. The Magnolia tree is beautiful and you have created a beautiful image with the filter. The branch touching the water on the right along with the reflection makes the image, good work. &nbsp Posted: 09/12/2021 13:57:57
---
---
---
Georgianne Giese
Welcome Brian! You are a masterful addition to our group. Your vigor in approaching a new app has paid off with the production of a very lovely image. I have nothing to add, as far as suggestions go. The reflection color does not bother me either, as there is a very bright sunlight shining on the water, which sort of bleaches out any water color. But you might play with slightly altering that reflection color, by applying a Hue/Saturation adjustment layer and painting on its mask to apply the adjustment just to the reflection. Just a thought... &nbsp Posted: 09/24/2021 10:03:18
---
---
---
Please log in to post a comment