Alan Kaplan
---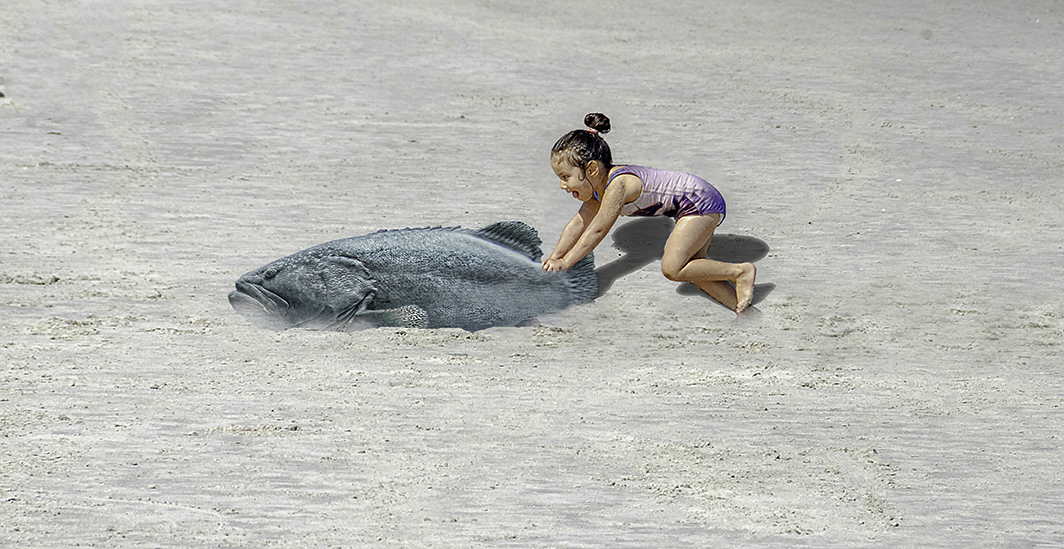 July 2021 - A Fish Tale
About the Image(s)
I took a few pictures of this young lady pushing the Tonka truck to and from the ocean. I knew that one day I'd use one of the shots. The fish (from the Atlanta Aquarium) and the girl are cut-and-pasted. Then came the hard part. I used the Clone Stamp tool generously to create (1) the sand spray on the (moving) fish, (2) the sand around the fish as it is pushed by the girl, and (3) the trail in the sand of the fish being pushed from the water. I also used the Clone Stamp tool at reduced opacity to paint/darken the sun's bright highlights on the wet parts of the girl's arms face, foot, and swimsuit. I often use the Clone Stamp as a brush in this manner.
Since June's entry, I got a fortune in a fortune cookie that, given the numerous steps we use in creating some of our composites, is appropriate to PSA's Study Groups: "An artist is not paid for his labor but for his vision." I was curious about such an insightful quote so I Googled it. The quote is from James Whistler of "Whistler's Mother" fame.

---
8 comments posted
---
---
---
Georgianne Giese
Good job on the use of the clone tool!
This is not my favorite image of yours, and I am a great fan of your images! Somehow, the placement of the subject just seemed off to me. So I gave it a different crop and used the crop tool Content Aware Fill at the top, so to move the subject lower and to the right of the image.
The shadow you inserted is inconsistent with the direction of the shadow in the original. Your shadow seemed too harsh for such a slant to me, so I softened the edges a bit. Then I wondered about why the fish did not also have an angled shadow like the girls, so I tried to add one. Perhaps my addition is too large. Guess I'm not happy with either shadow. Anyhow, here is my feeble attempt to show a different perspective on your image. &nbsp
Posted: 07/02/2021 09:54:14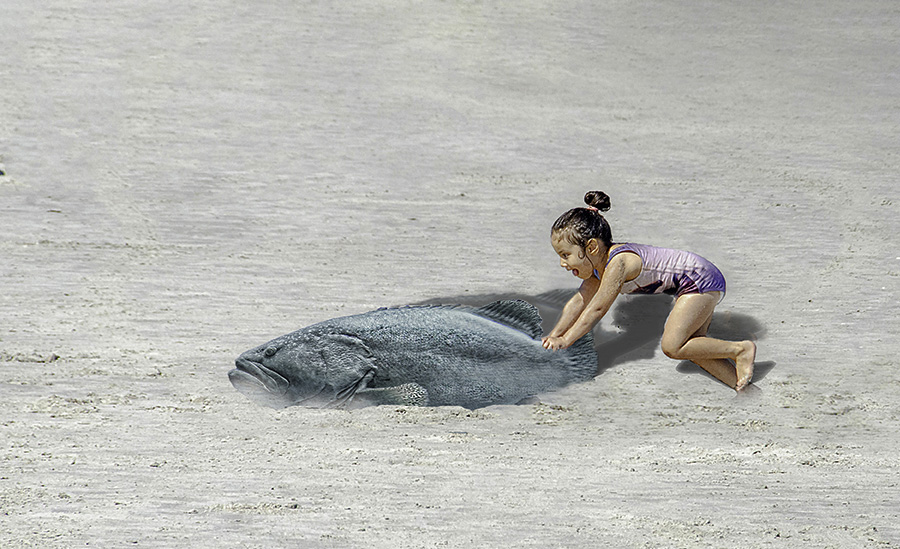 Alan Kaplan
Thank you for your feedback. I traded in disequilibrium for whimsy being careful not to let the fish's shadow "overshadow" the girl's shadow. &nbsp Posted: 07/03/2021 08:18:30
---
---
---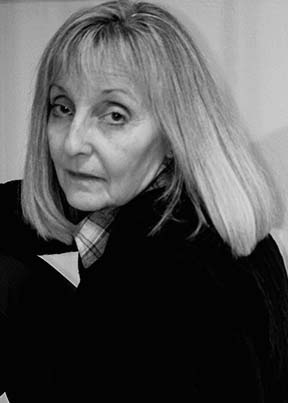 Gwen Neff
Such a fun creation! This little girl reminds me of my now 36 year old daughter when she was having fun at the beach many years ago. I too would adjust the shadow. Otherwise well done! &nbsp Posted: 07/05/2021 09:28:14
---
---
---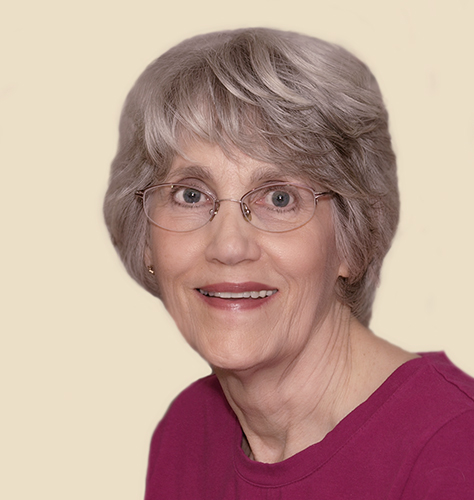 Candy Childrey
Alan, good job with taking the fish out of its aquarium home and bringing it to the beach. he little girl pushing it along the beach looks just as natural as pushing a truck. I might consider a different crop. It is a bit too centered for me. But a really good job of putting the fish and girl together on the beach. &nbsp Posted: 07/05/2021 14:31:45
Alan Kaplan
Judges at my camera club want us to obey the "rule of thirds," but when we do, they complain that the photo needs to be cropped! Go figure. &nbsp Posted: 07/06/2021 08:09:37
---
---
---
Steve Estill
The image is well put together. I agree that the shadow is wrong. It's fun, but I feel that this could have been taken further. Maybe if the fish was being pushed towards the water, or to a frying pan it would have more of a storyline. &nbsp Posted: 07/09/2021 14:32:33
---
---
---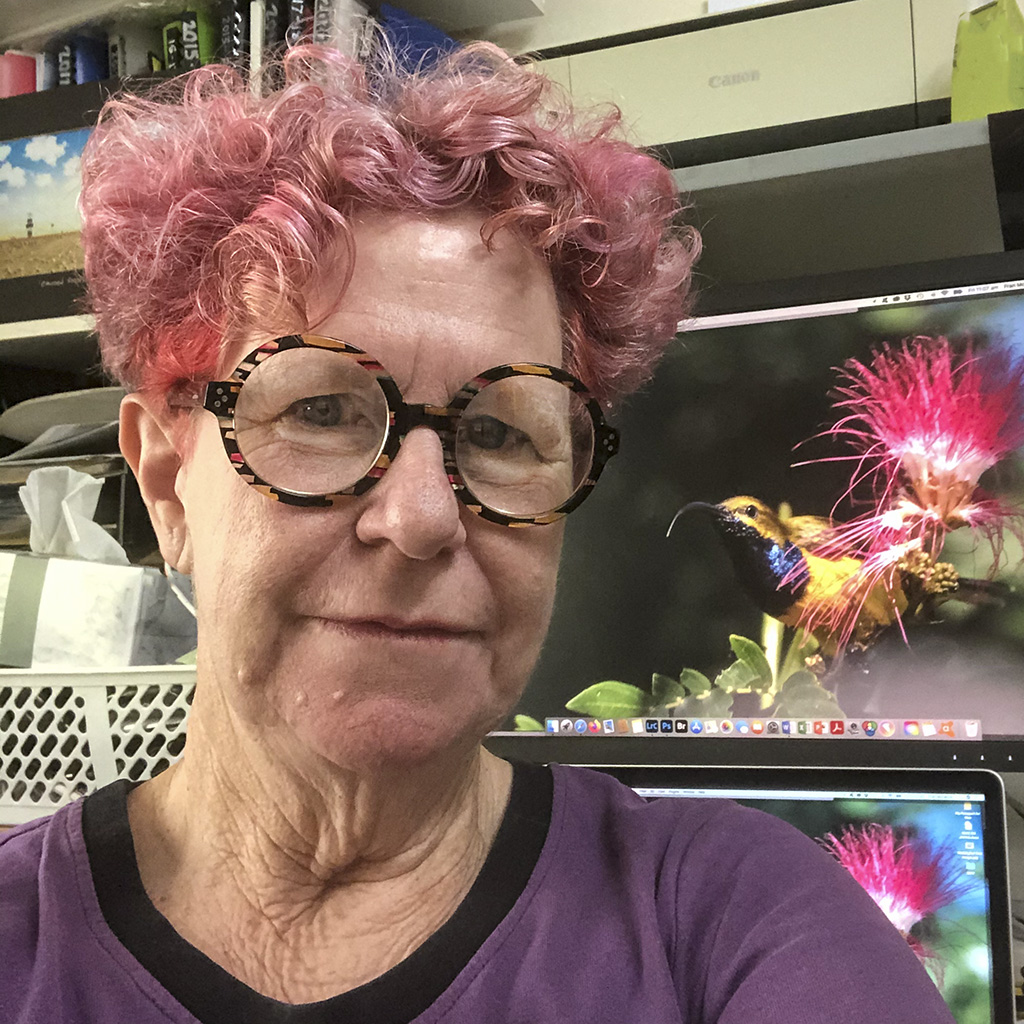 Fran McFadzen
Makes me smile, what a wonderful idea. Your amended shadow improves. How about putting a puddle or wetness on the sand around the fish? &nbsp Posted: 07/10/2021 18:59:49
---
---
---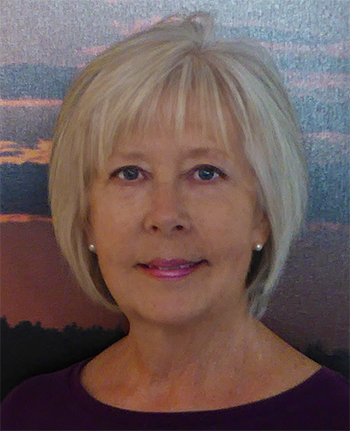 Jan Handman
I agree with most of the previous comments about the crop, shadows, and perhaps needing another element to help your viewer piece together a story. Since there's no water visible in the frame, the fish looks dead in the middle of a desert to me. Even though the girl is wet, the fish would seem more alive if it appeared to be flipping about rather than stiff and inanimate. Steve's suggestion of a frying pan could make that work for a storyline I guess. :) I think this image has possibilities but needs to be taken further. In comparison to your usual fare, it seems like you stopped before you normally would have. &nbsp Posted: 07/11/2021 15:35:08
---
---
---
Please log in to post a comment