Steve Estill, EPSA
---
June 2021 - Blue
About the Image(s)
Have you ever thought about the changes of colour in the garden? - a couple of months ago it was predominantly yellow, when the daffodils were blooming, then pinks and whited when the fruit trees blossomed. Now it's blue. Here are some from our garden.
The background was duplicated, and the top layer treated with Snap Art 4 as a colourful pastel at reduced opacity. The two layers were linked.
The individual flowers were then selected using Topaz Mask AI (treated as Smart Objects). With only the individual flowers visible I stamped up and duplicated the new layer. This new layer was treated with Redfield Quad Pencil with a reduced opacity.
Then all that was needed was a blue Goth - you may remember her from many moons ago. I placed her above the background layers so that she was behind the individual flowers. Using a layer mask, I removed her hair and feathers, then reduced the opacity to blend her in. The layer was duplicated, and the opacity increased with more work on the layer mask, so that her eyes and mouth were opaquer.
And there you have it - I like blue!

---
13 comments posted
---
---
---
Alan Kaplan
It looks like the woman in "Promise," your entry in February, 2021 has grown older. I liked "Promise," and I like this version. The various shades of blue are quite soothing, and the eyes are piercing. Nice work. &nbsp Posted: 06/02/2021 16:59:29
---
---
---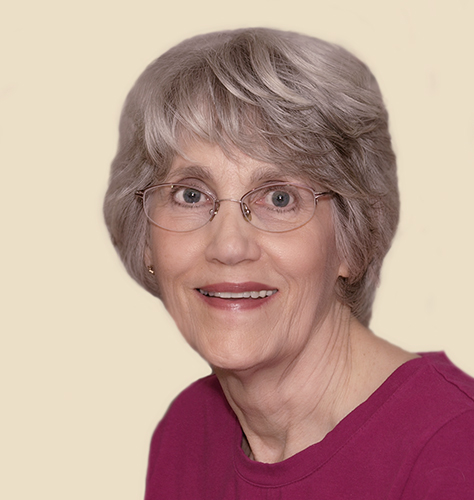 Candy Childrey
Good work, Steve. The many shades of blue work well together. the Goth wit bluish colored skin fits in perfectly. Her brownish ayes work to give the viewer a place to "land". Good work. &nbsp Posted: 06/07/2021 15:36:46
Steve Estill
Thanks Candy &nbsp Posted: 06/07/2021 15:39:16
---
---
---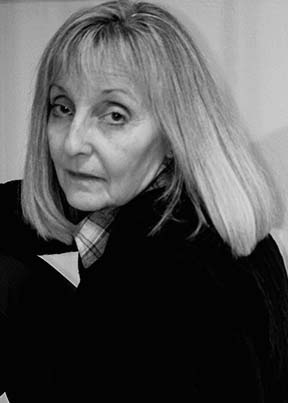 Gwen Neff
A very pleasing image to view! I love the blues, and like Candy said, the female's brownish eyes work well with the blues of the flowers. &nbsp Posted: 06/08/2021 11:23:35
---
---
---
Jerry Funk

(Groups 20 & 64)
I'm surprised and very pleased to see how well the various flowers blend together. The face is also appealing to me, but I think I would prefer more blue to replace green on the face. &nbsp Posted: 06/08/2021 14:08:42
Steve Estill
Hi Jerry
Thanks for looking in and for your comments. Have a look at the response to Jan, below. I've brought back some of the blue in the Goth's face (plus a little reorganisation of the flowers).
Thanks again for yourt comments. &nbsp Posted: 06/09/2021 15:40:15
---
---
---
Ian Ledgard

(Group 18)
A fascinating image and great work to produce the blue flower frame for the face. All those flowers in my garden too but I never thought to use them in this way. The only thing that bugs me is the green skin which looks so unatural. &nbsp Posted: 06/09/2021 10:32:23
Steve Estill
Hi Ian
Thanks for looking in. SEe the rework I've done in Jan's comment below, where I've brought back some of the blue in the Goth's face. I'm not sure that it looks natural, but that was never the intention.
I spent a lot of my life at sea, and believe me, green faces are not unusual! &nbsp Posted: 06/09/2021 15:44:12
Ian Ledgard

(Group 18)
I think the reworked image suitably reduces the greeness of the face and the smaller bugle s also a good touch. &nbsp Posted: 06/10/2021 03:30:16
---
---
---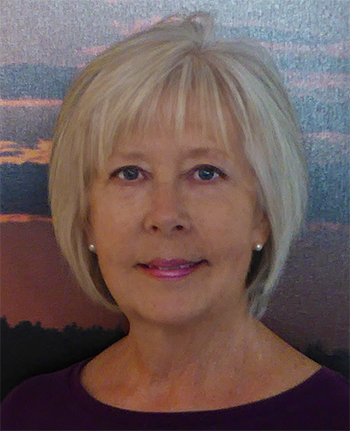 Jan Handman
You've definitely created an ode to blue with this piece Steve. Your garden must be a wonderful place to change colors over time and produce such a variety of blossoms. The Goth looks familiar, but you've treated her in a new way. I tend to agree with other comments about her green skin tone, but it does fit in with the garden theme. Just one nitpick: the flower on the lower right seems a bit too large and strong on detail; in my view, it competes with the Goth's pretty brown eyes. You've done a great job of blending all the elements and masking out their various backgrounds. Nicely edited! &nbsp Posted: 06/09/2021 14:25:49
Steve Estill
Hi Jan
Thanks for your suggestions. I've resized the bugle flower and also toned back the reds and magentas so there's less competition with her eyes.
I've also brought back some of the blue in her face, as sugested by previous comments (although I'm not too convinced about this part.
Thanks again. &nbsp
Posted: 06/09/2021 15:37:19
Jerry Funk

(Groups 20 & 64)
Looks great! &nbsp Posted: 06/09/2021 18:06:21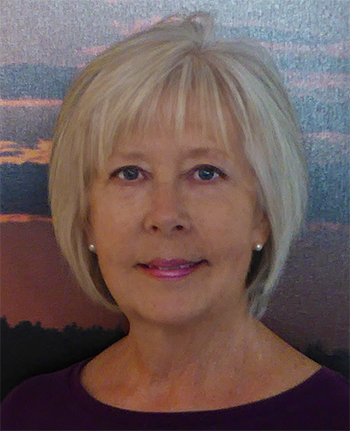 Jan Handman
Oooo yes, great edit on the flower. I like her eyes being the darkest and strongest element in the scene. I think she's sort of a fantasy wood nymph figure, so her skin tone can be anything, really. Looks nice Steve! &nbsp Posted: 06/09/2021 18:19:56
---
---
---
Please log in to post a comment