Carl Johnson
---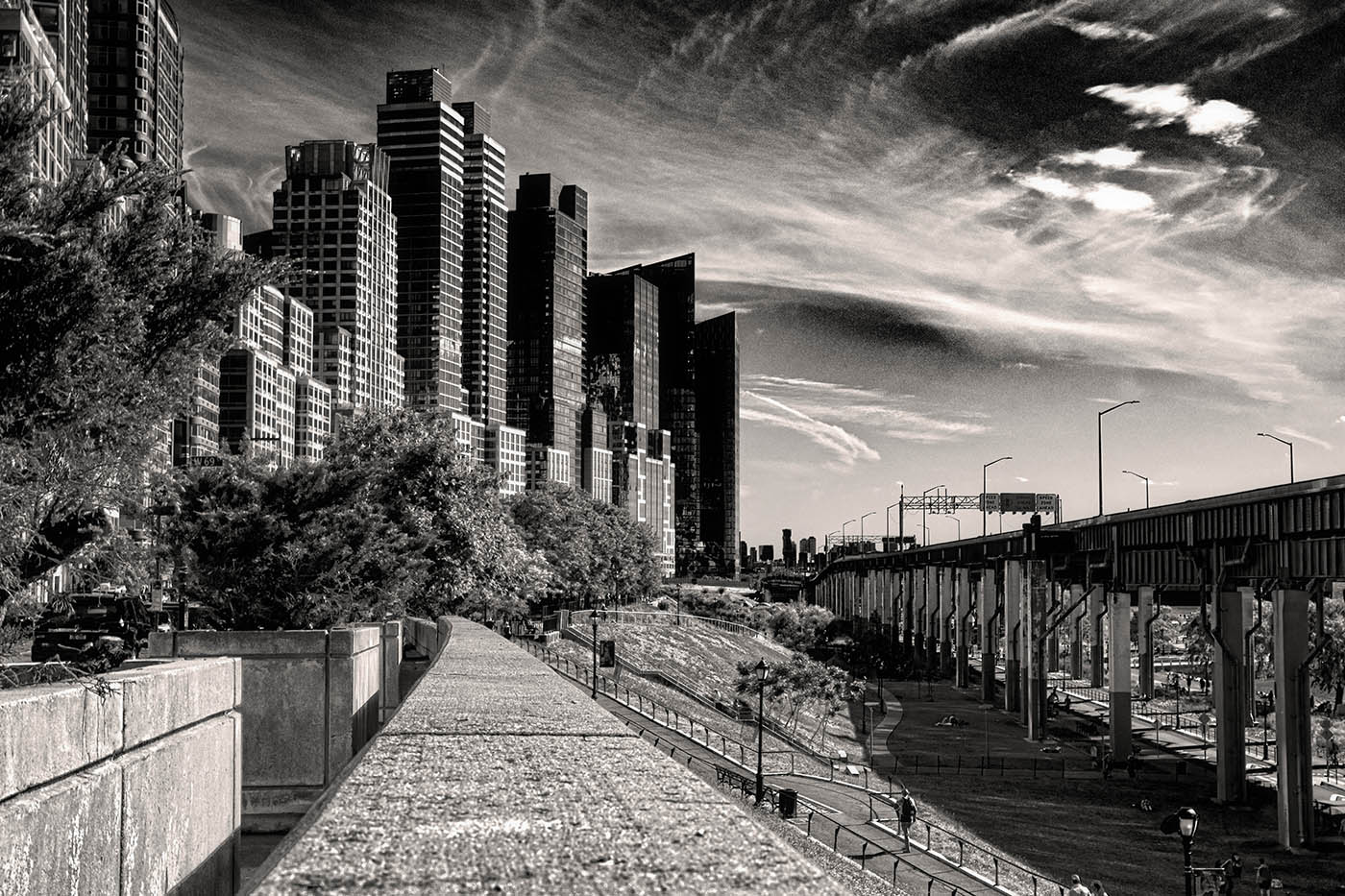 September 2023 - Upper West Side of Manhattan
About the Image(s)
This was captured on the Upper West Side of Manhattan, NYC. As a black & white (with slight sepia added) conversion, I wanted to enhance the image by applying an infrared filter to have a darker and more contrasted sky throughout the image. I also 'dodged' and 'burned' certain areas.
The equipment used my Canon 90D and 18-135mm EF-S Camera Lens and modified in Photoshop.
The settings were at focal-29mm, 1/30sec., f/14, and 150 ISO.
---
4 comments posted
---
---
---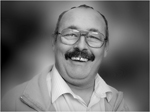 Paul Hoffman
This is a lovely monochrome image of the city scape. You have a good lead line with the line in front of you and a secondary one with the fence off to the right. The buildings are great with lots of detail and foliage does not over power. Strong image. &nbsp Posted: 09/14/2023 05:46:36
Carl Johnson
Thanks Paul for your compliments. I was hoping the capture wasn't 'too busy', so the leading lines do help a bit. &nbsp Posted: 09/16/2023 10:46:37
---
---
---
Arief Rahardjo
Good composition with leading lines to repetition of building. In my screen you seem over processing on cloud. I saw red and noise at the right side on my screen. &nbsp Posted: 09/14/2023 08:21:09
Carl Johnson
Thanks Arief for your appreciated comments. In terms of the red tint you noticed, I added a sepia-toned filter, but I probably should've kept it as the original pure black & white instead. The cloud(s) does seem to be a bit too 'hot' and contrasty...something I just noticed. Thanks again. &nbsp Posted: 09/16/2023 10:41:11
---
---
---
Please log in to post a comment