Marilyn Peake
---
August 2022 - Title: Glendalough Monastic City
About the Image(s)


I took this photograph at Glendalough Monastic City in Ireland. It's a fascinating place. It's an early Christian monastic settlement founded by St. Kevin in the 6th century that eventually developed into Monastic City. I thought this spot was particularly fascinating as it had an old church, old tombstones, some leaning and some spotted with lichen, and an old gnarled tree with branches that the wind had caused to lean to one side.

I shot this handheld with a Nikon D60, f/5.3, 1/250 sec., ISO 400. In Photoshop, I cropped the original photo. I used a Camera Raw filter to dehaze, created masks to fix some overly bright areas, and added a curves adjustment.
---
9 comments posted
---
---
---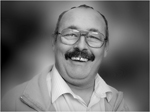 Paul Hoffman
Does look a lovely spot and a very nice monastic chaple. The wind swept tree adds nicely to the image and all the grave stones a in varying angles with the directions on the tree..
For me it would have been nice if you went a step left so you got separation from the grace stone and chapel.
There are two things that catch my eye and a small crop helps the image. The grave stone poking in at the foot and the part grave stone on the right. See example.
Lovely spot. &nbsp
Posted: 08/10/2022 04:46:53
Marilyn Peake
Thanks, Paul! I like your crop of the photo. &nbsp Posted: 08/13/2022 18:59:59
---
---
---
Raymond Zurschmitten
Beautiful detail, successful colors. The foreground with the partially tilted gravestones underlines the impression of a historical place. The tree on the left with its branch-free right side gives the view of the chapel, which does the rest with its weathered facade. The background fits. I like the picture very much.
Improvement possibility: As Paul says, the picture works better by cropping away the cut gravestone on the right side. &nbsp Posted: 08/14/2022 04:49:25
Marilyn Peake
Thanks, Raymond! &nbsp Posted: 08/14/2022 23:33:39
---
---
---
Arief Rahardjo
You successfully show dimension in your photo. It's well composed with good natural light and shadow. Agree with Paul to eliminate small distracting element on the right side. &nbsp Posted: 08/16/2022 09:04:00
Marilyn Peake
Thanks so much, Arief! &nbsp Posted: 08/16/2022 20:12:39
---
---
---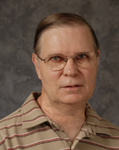 Tom McCreary

(Groups 7 & 32 & 57)
It looks like a great location. It is a very story telling image, and you captured it very well. &nbsp Posted: 08/16/2022 13:45:07
Marilyn Peake
Thanks so much, Tom! &nbsp Posted: 08/16/2022 20:12:52
---
---
---
Keith Thompson
I agree with Paul's crop. Another option would be to brush out the offending stone in Photoshop or Lightroom. Nice composition. Reminds me of Christ Church in Stratford Upon Avon. &nbsp Posted: 08/17/2022 20:26:59
---
---
---
Please log in to post a comment