Raymond Zurschmitten, QPSA
---
June 2022 - Lake Geneva new Montreux
About the Image(s)
The castle is located on Lake Geneva near Montreux. Its oldest components are about one thousand years old. It is the most visited historical building in Switzerland.
The photo of the Chillon Castle was taken in the evening at the blue hour.
I still thought about removing the grasses in the foreground, but left it as it is - I actually like to photograph things as they are.

The picture was taken one year ago, the 31. May 2021. Specifications: Fuji GFX 50S camera, 6.5 sec, f/32, ISO 200, 64 mm (32-64 mm), with minimal processing in Lightroom.
---
This round's discussion is now closed!
8 comments posted
---
---
---
Arief Rahardjo
This is nice cool landscape view. The castle become point of interest with nice white mountain on the background. A very story telling image. &nbsp Posted: 06/12/2022 07:54:56
Raymond Zurschmitten
Thnak you very much Arief &nbsp Posted: 06/17/2022 08:24:04
---
---
---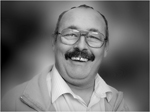 Paul Hoffman
Yet another master piece from you, beautiful control of light and exposure and the composition is good but not great. If you move the camera a touch right just to get full separation of Castle and tree then this would be perfect. Another wish I was there image. &nbsp Posted: 06/15/2022 10:34:47
Raymond Zurschmitten
Thank you Paul for your fine comment. I consider the remark about the overlapping of the tree with the castle to be excellent. I think that without it the tree on the left would not have fit into the picture - it's well possible that the picture would have been better anyway. &nbsp Posted: 06/17/2022 08:33:02
---
---
---
Lin Sun
Wonderful scenery picture. I love the color and composition and almost everything in this picture, including the grasses in the foreground, I also like to keep things as they are in the picture. If you did not say you were shooting at the castle, I actually love the snow mountain more and would take the castle as an ornament of the landscape which is not only magnificent but also peaceful and lovely. The only thing that disturbing me is the trunk on the left which is blocking considerable portion of view. Anyway, when I looked two more times at the picture, I got used to the trunk and stay focused on the rest of the view. Very nice picture &nbsp Posted: 06/15/2022 17:39:43
Raymond Zurschmitten
Thank you Lin for your comment, which I appreciate. With the tree on the left, I'm trying to add depth to the image. The problem was that the leaves kept moving in the wind and at a shutter speed of 6.5 sec. blurred the image slightly. I had to wait for the right moment, as the wind stopped. &nbsp Posted: 06/17/2022 08:40:29
---
---
---
Marilyn Peake
That's a stunning picture. I don't have any suggestions. Nicely done. &nbsp Posted: 06/15/2022 21:59:17
Raymond Zurschmitten
Thanksa lot Marilyn for your comment
&nbsp Posted: 06/17/2022 08:52:53
---
---
---