Arief Rahardjo
---
June 2022 - Trees in Sembalun Lake
About the Image(s)


This was a series from previous frame when I got assignment in new job to check palm plantation in Central Kalimantan. Close to plantation there is the biggest lake in Central Kalimantan name Sembalun lake. I want to create natural landscape in the location.
This image is original and has not been edited. Suggestion, comment, on how to edit it are welcome.
Technical data :
Date image was taken : April 22, 2022
Camera make and model -Canon Powershot SX60HS
Lens type and focal length -Built in lens, 4 mm
Aperture : f/8, Shutter : 1/250 second,
ISO : 100,
Exposure mode : Aperture Priority,
Metering : Center Weighted Average Metering.
Camera support : None, hand held.
---
8 comments posted
---
---
---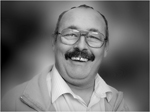 Paul Hoffman
Well you have achieved you wish and produced a perfect representation of the landscape of the lake. I would have lifted the camera an inch higher so you did not have the stub at the bottom or even crop that away. Good reflection and good sky. I would like to get this in luminosity mask just to pull back the bright sky. Nice natural shot. &nbsp Posted: 06/15/2022 10:30:36
Arief Rahardjo
Thank you for your feed back Paul. &nbsp Posted: 06/17/2022 08:11:02
---
---
---
Lin Sun
Very nice place to visit and still very similar with my hometown.
Since you are asking for suggestion, I'd like to crop out the right side to make it looks like a new place. Because the right side looks like the previous one and its lines are perpendicular with the left side, and thus might making readers hard to focus. But if only focus on the left side, it's somewhat gloomy instead of as peaceful as the right side. But I like the reflection of the trees and sky in the water.
Hope you would not hate the left side &nbsp
Posted: 06/15/2022 17:22:57
Arief Rahardjo
That's good idea for cropping. Thank for your feedback. &nbsp Posted: 06/18/2022 07:36:59
---
---
---
Marilyn Peake
Nice capture of the setting. I'd suggest cropping the foreground to crop out out the small stump on the right side foreground, as well as something else that's sticking out of the water to the left of that. I'm not great at editing skies, so I don't have specific suggestions about how to do that, but I'd recommend editing the sky so that it has more detail. &nbsp Posted: 06/15/2022 21:57:11
Arief Rahardjo
Hi Marilyn, I will try your suggestion. Thank you for your feedback. &nbsp Posted: 06/18/2022 07:37:55
---
---
---
Raymond Zurschmitten
A landscape picture that represents the situation on the spot well and brings harmony into the picture with the reflection of the trees in the water. I think masking can be used to accentuate parts of the image. I would try to highlight the bark of the trees and accentuate the sky better with contrast. For the green, the saturation could be reduced a bit. &nbsp Posted: 06/19/2022 03:39:23
Arief Rahardjo
Hi Raymond, I will try it. Thank you for your feedback. &nbsp Posted: 06/19/2022 08:51:44
---
---
---
Please log in to post a comment