Mo Connelly
---
May 2022 - quarrying slate in north Wales
About the Image(s)
People have been quarrying slate in north Wales for over 1,800 years. Slates were used to build parts of the Roman fort in Segontium in Caernarfon, and in Edward I's castle at Conwy.
But it was with the dawn of the Industrial Revolution in the 18th century that the slate industry really took off.

Slate had become one of Wales's most important industries.Wales produced over four-fifths of all British slates in this period, with Caernarfonshire the biggest producer among all Welsh counties.In 1882 the county's quarries produced over 280,000 tons of finished roofing slates, and in 1898 the slate trade in Wales as a whole reached its peak with 17,000 men producing 485,000 tons of slate.

It's a story full of hope and magic as well as sadness and poverty. as the slate industry slowly died with the availability of cheaper imports globally. It is still widely accepted that Welsh slate is the best in the world although very little is still mined.

The National Slate Museum is located in the Victorian workshops built in the shadow of Elidir mountain, site of the vast Dinorwig quarry.

Here you can travel into the past of an industry and a way of life that has chiselled itself into the very being of Wales.

It is not so much a museum as a pocket of history, designed as though quarrymen and engineers have just put down their tools and left the courtyard for home.

In my view one of the best and most informative museums in Britain.

This image is part of an ongoing project for a book on the slate industry in North Wales. i'm not sure if it fits the brief for this group (let me know), but it shows the working environment and the backbreaking work of the slate miners in a now gone industrial era. And the story of men who died at a very young age as a result of their working conditions.

Sony A7riii, hand held, aperture priority, some cropping and work on the colour in lightroom.
---
12 comments posted
---
---
---
Raymond Zurschmitten
excellent composition of the picture. The old-fashioned wheelwork in the foreground shows the time period in which the scene is set. If the two workers are wax figures as suspected, they were well staged, otherwise the photograph was taken at the right time. I also find the colors well done. The only thing I can criticize is the silver metal part on the left, which could well have been cut away. &nbsp Posted: 05/05/2022 08:35:09
Mo Connelly
Thanks Raymond. Am cross with myself for not even noticing the distraction of the bit on the left! &nbsp Posted: 05/18/2022 06:27:52
---
---
---
Arief Rahardjo
There was small white color distraction on the left. Dimension and texture in this image was good. &nbsp Posted: 05/06/2022 21:23:03
Mo Connelly
hank you. Need to be more careful about looking round the edges! &nbsp Posted: 05/18/2022 06:28:25
---
---
---
Francois Venter
The exposure and almost desaturated look of the image contributes to the aged loog of the scene. Well captured. Just look att he distractions on the left edge &nbsp Posted: 05/10/2022 10:33:31
Mo Connelly
Thank you Francois. Stupid not to have seen the distraction on the left edge. &nbsp Posted: 05/18/2022 06:29:09
---
---
---
Marilyn Peake
That's a great photo! The colors and lighting are excellent and the workers look so much like real people. &nbsp Posted: 05/11/2022 22:12:12
Mo Connelly
Thank you Marilyn &nbsp Posted: 05/18/2022 06:29:29
---
---
---
Lin Sun
It's an informative picture and strikingly showing a "now gone" working environment. The miners without wearing a mask will die extremely painful at young age due to "dust lung". This kind of "now gone" mining workshop may still exists in many developing countries which have produced and still producing "dust lung" patients. I can't say it's a beautiful picture but it is a good picture with completely enclosed necessary elements of a story. &nbsp Posted: 05/15/2022 14:45:20
Mo Connelly
Thank you Lin Sun. You have understood it perfectly - and hopefully I'll get around to doing the whole book sometime soon. &nbsp Posted: 05/18/2022 06:31:10
---
---
---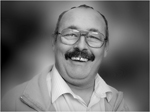 Paul Hoffman
I think I have nearly the identical picture, I know how difficult it was to get this right as they had a lot of stuff crammed into a dark congested area and you have done well to capture this. If you ever wanted to see what the industrial revelation did to a landscape then North Wales is the place to go. It has made a beautiful place to visit but in a rugged and industrial way. Great image. &nbsp Posted: 05/16/2022 04:53:03
Mo Connelly
Thanks Paul. &nbsp Posted: 05/18/2022 06:32:58
---
---
---
Please log in to post a comment