Bob Patrick
---
October 2021 - KRD Canal Bridge
About the Image(s)
KRD Canal Bridge

Shot this on Sept. 14, mid-day. D800E, Sigma 24-105 at 105, F8, 1/125 sec, ISO 400. Photoshop, cropped, burned, adjusted contrast and pulled down brightness some.

There are lots of irrigation canals in my County. This one provides the irrigation water to my Plat and a farmer downhill from us, who is on the same pipeline. Lots of technical and political difficulties this year with irrigation. Shot this image on one of my inspection trips to the canal.

The bridge serves homes farther up the hillside from the canal.

---
9 comments posted
---
---
---
Francois Venter
Hi Bob. I love this. It looks like a water colour painting. Colours is a bit muted like the light but that is what makes it good. love the softness of the image. I am not 100% sure if that bridge is level. Is distracts you a bit. But very very nice image &nbsp Posted: 10/06/2021 11:59:22
Bob Patrick
Nothing in this County is on the level. I don't remember if the bridge climbs a grade or not. But, I will have to go back there for another inspection of the Canal, in a few days. Will try to remember to look at the bridge again. &nbsp Posted: 10/08/2021 21:20:33
---
---
---
Arief Rahardjo
You put the bridge in right position in your image. Soft reflection of the trees was excellent.
I got goosebumps when seeing this image. It seems there were lot of spirit in the location (joking), ha.. ha.. ha..
Your image create positive energy with its color. I just dreaming one day I can see autumn in four season country.
&nbsp Posted: 10/08/2021 20:31:17
---
---
---
Lin Sun
A wonderful picture, and hope you had a wonderful trip either.

Very classic and wonderful composition: Water + bridge, plus trees + reflections, and cutting off the sky and everything else, just focus on the bridge. Moreover, it's an old wooden bridge which adding a sense of the time in the peaceful atmosphere.
I'd love to walk around there everyday if it was close to my place. &nbsp Posted: 10/08/2021 22:42:03
Bob Patrick
Thanks. The site is restricted. Technically, I could get into trouble for being there.

Irrigation Utilities in this County have status similar to Feudal Lords in Europe during the Dark Ages. (Also, if someone falls into this canal, there usually is no rescue. The body will be found a few miles downstream in one of the gates.)

Irrigation season is soon to end. Once the canal is drained for the winter, I'll go back up there to take more pictures. I am still documenting the facts surrounding our ongoing problems with service this year. &nbsp Posted: 10/09/2021 10:46:57
Lin Sun
Oh, yes, the nature is dangerous by nature, take care. And thank you for reminding me the potential danger of irrigation utilities here. It's already good enough from this distance. Really enjoyable. &nbsp Posted: 10/15/2021 11:21:06
---
---
---
Marilyn Peake
Wonderful photograph! Like Francois said, it looks like a water color painting. The vivid but softened colors are magnificent and the vertical reflections of the trees in the water provide a leading line to the bridge and the trees surrounding it. Very nice! &nbsp Posted: 10/09/2021 17:21:20
---
---
---
Raymond Zurschmitten
Great picture with a very nice reflection of the trees. The slightly diffuse reflection give the image a painterly effect. Also nice that the continuation of the image cut off above is visible in the reflection. &nbsp Posted: 10/12/2021 03:52:03
---
---
---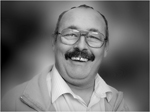 Paul Hoffman
You have spotted a lovely simple image that forms a very pretty picture, the shape and reflections are very strong and the bridge holds its own in the mass of colour.
But I do find the left side lets the image down as it is a bit weak and I think you could improve this with a simple crop and slight tweak in contrast and colour. &nbsp
Posted: 10/15/2021 06:27:10
---
---
---
Please log in to post a comment