Paul Hoffman
---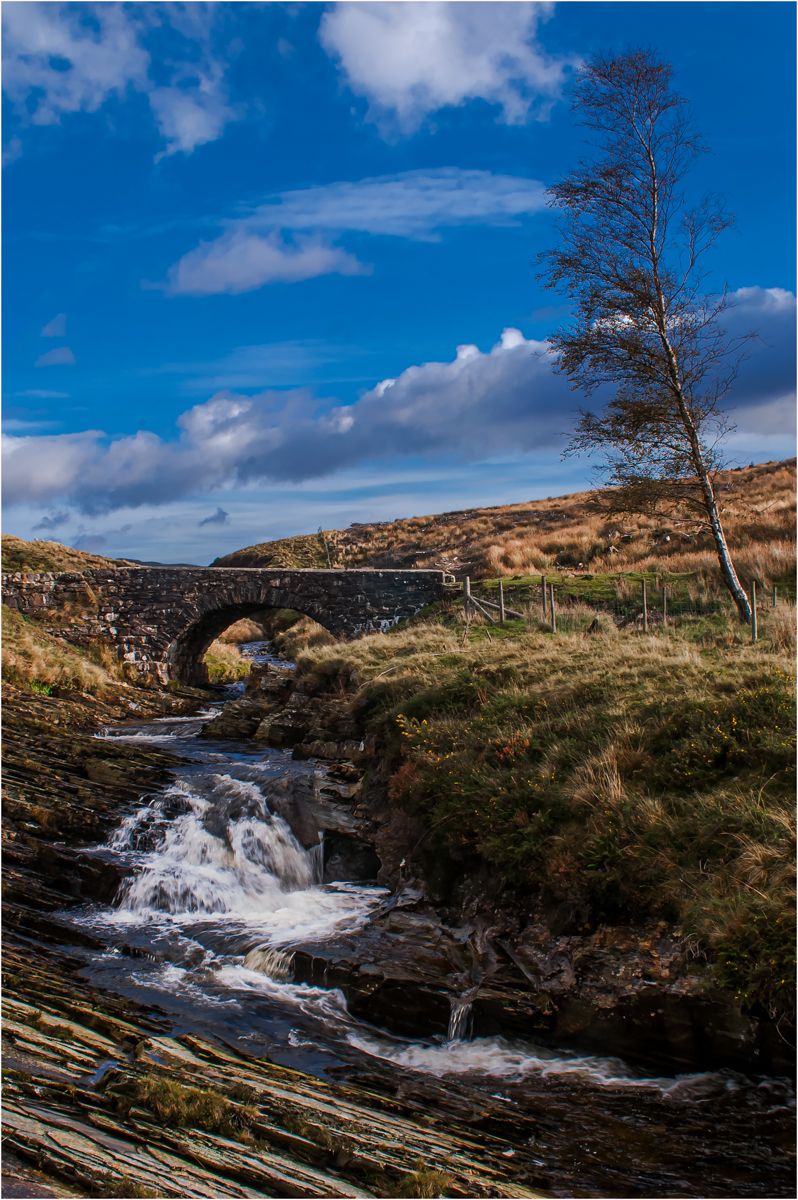 September 2021 - Bridge and Tree
About the Image(s)

Bridge and Tree
Minolta 7D – Minolta 17-35 2.5 @ 28mm ISO100 1/30 f22 pol
Whilst on holiday in mid wales, we were driving along and noticed an Osprey with a fish in its mouth, so we followed it hoping for the chance that we get to see where it lands but suddenly after a few miles it veered off left into no man lands and vanish off into the distance.
Our car is stop just to the left of this view and I was still watching the Osprey sadly disappear off into the distance when the boss pop up "have you noticed this view beside us". I am quite please with this image and was quite worth the chase. It is one of those area's that you only see the occasional sheep, I don't think we saw another car all the time we were up there. Very peaceful area of scrubland that sits below the highlands of Wales and gets a lot of water.


---
5 comments posted
---
---
---
Arief Rahardjo
I love the contrast between earth and sky on your image. The light was sufficient enough to illuminate the land with good texture of grass, stone, and water. It's a nice landscape photo. &nbsp Posted: 09/07/2021 08:04:49
---
---
---
Lin Sun
I like this clean and beautiful picture. And the tree ingeniously connected the sky and the ground. The brook makes the image alive. And the color looks like has been well tuned.
Very nice. &nbsp Posted: 09/08/2021 00:52:44
---
---
---
Bob Patrick
Good one. The colors and composition work together nicely. I didn't suspect the UK had that much open space. &nbsp Posted: 09/08/2021 11:17:00
---
---
---
Marilyn Peake
Nice photo! The leading line of the stream, the barren area of scrubland and the lone tree work well together. &nbsp Posted: 09/12/2021 16:36:04
---
---
---
Raymond Zurschmitten
Very nice picture with well chosen format and great colors. I like the tree, the stream as well as the bridge very well. A brightening of the bridge could bring out the stones better. &nbsp Posted: 09/14/2021 11:19:25
---
---
---
Please log in to post a comment