Arief Rahardjo
---
September 2021 - Morning in Sindhu Beach
About the Image(s)

----
Morning in Sindhu Beach

On December 26, 2018 I and my family travel to Bali for holiday. We stay in Sanur area where it famous spot to see sunrise. Unfortunately we came in rainy season so it's cloudy and we could not saw the sun rise from horizon. This photo was took around 06 am. I was using my travelling camera Canon SX60HS.
Apperture : f/8 (Minimum apperture in camera capability), speed 1/60, Iso-200, focal lenght original 15mm (I've cropped in Photoshop). I used hand held that time.
Editiing in photoshop : Filter --> ACR, Auto correction. I use radial mask to lift the boat.



---
13 comments posted
---
---
---
Lin Sun
I love this picture!
The water, remote mountains and sky merged in one color which is amazing! For most of the time it's very easy to get a picture separated by horizon when shooting water together with sky.
And the glorious sun light was blurred by the cloud and mirrored in the water, making the picture looks like a dreamworld. ​
So the season and time was just at the right point and it should be very hard to wait for.
What's more, there is one and the only one boat in the water. This gives me the imagination that if anyone could row the boat into the sky, or if it is the boat to pick up people to "the other bank" which in Buddhism implying the ultimate wisdom.
It would be perfect if there wasn't the black line in the center across the picture. Maybe it is the distance between an ideal dream and the reality.
Great picture!
&nbsp Posted: 09/06/2021 14:59:54
Arief Rahardjo
Hi Lin Sun, the black line actually natural rock that work as wave breaker. I can remove it in PS, but, I'd preferred to let it be since it's nature.
Thank you very much for your feedback and appreciation. &nbsp Posted: 09/07/2021 07:37:12
---
---
---
Bob Patrick
Great shot. The only gripe I have is the hot spots. Can they be burned in? &nbsp Posted: 09/08/2021 11:21:51
Arief Rahardjo
Hi Bob, I will try. Thank you for your feedback. &nbsp Posted: 09/15/2021 08:45:38
---
---
---
Marilyn Peake
My recommendation is the same as Bob's. Beautiful scene, but there are too many hot spots that make it difficult to appreciate the peaceful beauty there. &nbsp Posted: 09/12/2021 16:26:37
---
---
---
Marilyn Peake
My recommendation is the same as Bob's. Beautiful scene, but there are too many hot spots that make it difficult to appreciate the peaceful beauty there. &nbsp Posted: 09/12/2021 16:26:37
Arief Rahardjo
Hi Marilyn, thank you for your feedback. &nbsp Posted: 09/15/2021 08:46:08
---
---
---
Raymond Zurschmitten
I join the other commentators: very nice composition with two too bright areas, which darkened would work the image better. &nbsp Posted: 09/14/2021 11:14:16
Arief Rahardjo
Thank you Raymond. &nbsp Posted: 09/15/2021 08:46:26
---
---
---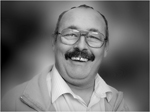 Paul Hoffman
Lovely tranquil image with delicate tones and light. Shame about the two bright spots, you can do some work on it is PS, but if you are not good at colour grade and split toning it can look worse than the original. Your camera has done well to get this some sharp at 1/60. Maybe shooting this at ISO800 would have given you room to tone down for the bright spots and bring back the darks later. Much easier. Nice image. &nbsp Posted: 09/15/2021 05:26:29
Arief Rahardjo
Hi Paul, Thank you for your feedback. &nbsp Posted: 09/15/2021 08:47:12
---
---
---
---
---
---
Francois Venter
The other comments have mentioned the hotspots. There was also a comment about the black line. Personally I think a competition where the definite line decides an image in two invariable lacks impact. The viewers eye do not know which way to go. In this composition cropping just below the top bright area might improve the balance in the image as it will force the eye to look at the bottom part of the image. I think the impact of the bright areas will also be less as the bottom highlights is slightly darker than the top &nbsp Posted: 09/19/2021 15:57:32
---
---
---
Please log in to post a comment