Paul Hoffman
---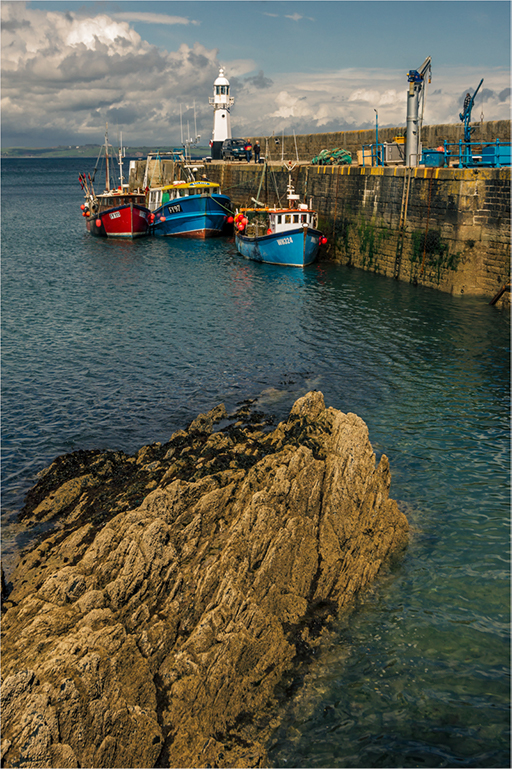 July 2021 - Outer Wall Mevagissey Harbour
About the Image(s)
Outer Wall Mevagissey Harbour
Taken a couple of years back, a view of the outer wall and the fishing boats ready to go and the outer lighthouse. Mevagissey has an Outer nad inner Harbour and is still a propper fishing port but also one of the most tourist ports. Well worth a visit as gret fish and chips and a great Ice Cream parlour and lots of opportunities for images.
Processed through Lightroom and then through PS with Luminosity mask and a touch of smart sharpening.
Sony A550 – Minolta 17-35mm 2.8 @ 35mm ISO 200 1/640 F11 Tripod and POL.

---
5 comments posted
---
---
---
Arief Rahardjo
Wow, I love this image. It's well composed, nice color and artistic. &nbsp Posted: 07/09/2021 04:47:52
---
---
---
Marilyn Peake
That's such a great image! The bright colors of the boats against the brown wall smudged with black, the white lighthouse in the background, the wonderful colors of the water, and the cloud-filled sky work really well together. I like how the rocks in the foreground almost perfectly match the dock wall! And I think you'd have a second great photograph if you cropped the rock out completely. Well done! &nbsp Posted: 07/09/2021 19:22:41
---
---
---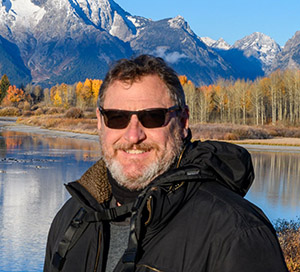 Randy Dykstra
Yes, I do like this photo. But my first reaction was, lower rocks seem to put this out of balance a bit. I might consider a square crop with just a little bit of the lower rocks in view. Otherwise the clouds are really nice and the boat colors pop! And Marilyn is also right, removing all the bottom to about the wall would also make a nice image &nbsp Posted: 07/15/2021 13:12:41
---
---
---
Bob Patrick
Colors are great. Brightness, and contrast spot on. I played with the idea of cropping off 40% of the rock in the foreground, but it changes the feel of the image. As is, the image has impact. &nbsp Posted: 07/17/2021 00:47:07
---
---
---
Raymond Zurschmitten
A great picture with beautiful colors and interesting details. I also like the clouds very much. What distracts me is the dominance of the rock in the foreground. It would be worth trying to reduce this foreground with the format 1:1 as well as lowering the saturation a bit. &nbsp Posted: 07/18/2021 03:30:05
---
---
---
Please log in to post a comment