Arief Rahardjo
---
July 2021 - Kalumbayan Beach Lampung
About the Image(s)
Kalumbayan Beach Lampung

I took this on April 05, 2014. We reach on the spot late afternoon due to some challenges in the road. The location was 290km from my home in Lampung Province, Sumatera island. The granite formation in the spot know as Shark Teeth beach. I purposely edit the original color photo to Black and White since the scene has little color due to weather that time.
Camera : Canon 650D, Lens : Sigma DC Macro 18-250mm f 3.5 - 6.3
Camera Setting : Aperture Priority
Focus : Auto focus
ISO : 100
Focal length : 18mm (crop to 16:9 format in Photoshop from original image).
Speed : 2.6 second
Aperture : f/22
Editing in Photoshop using Camera Raw Filter, BW Profile no. 1.

---
10 comments posted
---
---
---
Marilyn Peake
Nice photograph! There's so much fascinating detail to study. It would be better if more details were in sharp focus, but the image is framed really well. The circular shape of water and rocks draws the eye around the image, so the viewer takes in the entire photo quite naturally. &nbsp Posted: 07/09/2021 19:11:00
Arief Rahardjo
Hi Marilyn, thank you for your appreciation and feedback. &nbsp Posted: 07/10/2021 01:54:57
---
---
---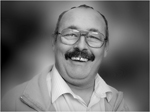 Paul Hoffman
Wow this looks a nice spot to visit on multiple occasions. The shapes of the far rocks makes for an interesting line to use as your main interest of focus. I look at the foreground beach and its varying shades and wonder if there could be more depth to the contrast and tones.
There is just something that is bugging me, its like an itch you cannot scratch. If you crop away the left-hand side and just leave the right and the gap. This makes for a stronger image. But these are all little niggles and is a good shot of a lovely bay. &nbsp Posted: 07/14/2021 13:50:23
Arief Rahardjo
Hi Paul,
I love your detail comment and feedback. I am still playing around with this image. Your feedback will be one of my lab trial. :) Thank you very much. &nbsp Posted: 07/14/2021 21:48:22
---
---
---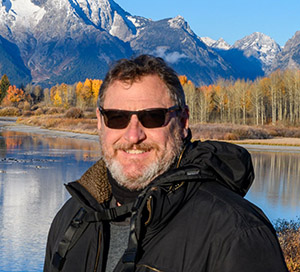 Randy Dykstra
Arief, Do you know how to use luminosity masks? If not, I'd suggest looking up Sean Bagshaw on YouTube. He works with Tony Kuyper, who really started and has a Panel, for luminosity masking. Using some of their techniques, you could really highlight the various tones in this photo and really make it stand out. As is, its a nice photo but I think both Paul and Marilyn would agree, this could be enhanced to make it spectacular. &nbsp Posted: 07/15/2021 13:19:03
Arief Rahardjo
HI Randy, I still learning photo editing. I don't know how to use luminosity masks, yet. I will check your reference. Photo editing is one of my new journey in 2021, since I used to be snapshot person :) Thanks a lot. &nbsp Posted: 07/15/2021 21:46:32
---
---
---
Bob Patrick
Powerful image, as is, but burn in the sky a little bit and see what you think. &nbsp Posted: 07/17/2021 00:41:20
---
---
---
Raymond Zurschmitten
A beautiful picture with very interesting details. The representation in black and white fits.
As the name 'Shark Teeth Beach' says, the rocks on the right in the background are the attraction of this location. I think your revised image is better. What I would still like here is a little more sky, but this will probably be difficult from the shot.
&nbsp Posted: 07/18/2021 03:23:49
Arief Rahardjo
Hi Raymond, thank you for your feedback. &nbsp Posted: 07/18/2021 05:07:58
---
---
---
Please log in to post a comment