Randy Dykstra
---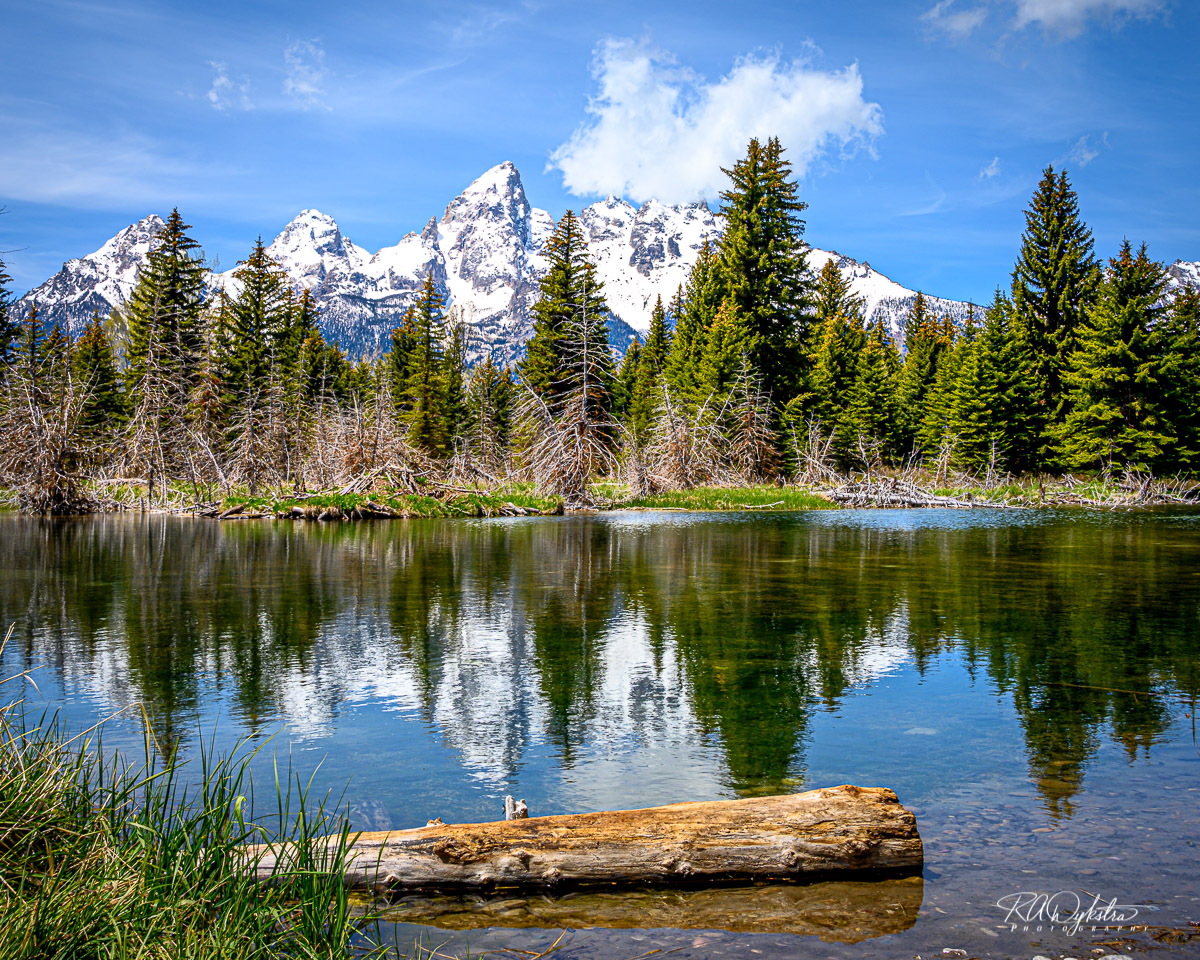 July 2021 - Schwabacher's Landing Beaver pond.
About the Image(s)


Schwabacher's landing in Grand Teton National Park. This an area with several beaver ponds and wonderful reflection vistas. This is one where I tried to use a log as a foreground element. 32mm, 1/100 sec, ISO 80, f/13. There is another spot about 25 yards from this one that was voted the 3rd best landscape vista in the Continental USA. At that spot I took a 45 min time lapse, which I would have provided if we could enter video shots.

---
6 comments posted
---
---
---
Arief Rahardjo
It's very nice landscape. Foreground, reflection, the color all make this image very strong. &nbsp Posted: 07/09/2021 04:41:30
---
---
---
Marilyn Peake
This is a great photograph. Lots of interesting colors and shapes. I love the reflection of the trees in the water, the snow-capped mountains and the puff of white cloud right above the white snow. The log in the foreground and the cloud in the background work well together. &nbsp Posted: 07/09/2021 19:04:48
---
---
---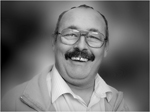 Paul Hoffman
This is a lovely landscape and you have a lot of interest in the foreground with great detail in the log and water.
I do find the mountain range whites a touch bright and I would have cropped the half tree away on the left. But a lovely scene to see. &nbsp Posted: 07/14/2021 13:26:54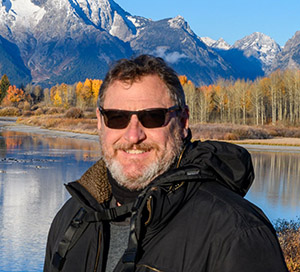 Randy Dykstra
I already cropped off a bigger tree. I felt the balance that the downslope of the left mountains added was more than the small tree detracted. I haven't taken this to PS and/or luminosity masks... Yet! I really was wondering how the log works as a foreground element.
&nbsp
Posted: 07/14/2021 14:07:31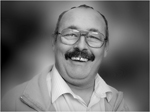 Paul Hoffman
The log works just right, it is not stopping the viewer from enjoying the rest of the picture buts does work as a great intro to the image. &nbsp Posted: 07/15/2021 05:03:29
---
---
---
Raymond Zurschmitten
Huge landscape with beautiful colors and great reflections - a stunning image. The tree stump in the foreground gives the image depth. For me the image has a little too much contrast, otherwise it's great. &nbsp Posted: 07/18/2021 00:59:39
---
---
---
Please log in to post a comment