Bob Patrick
---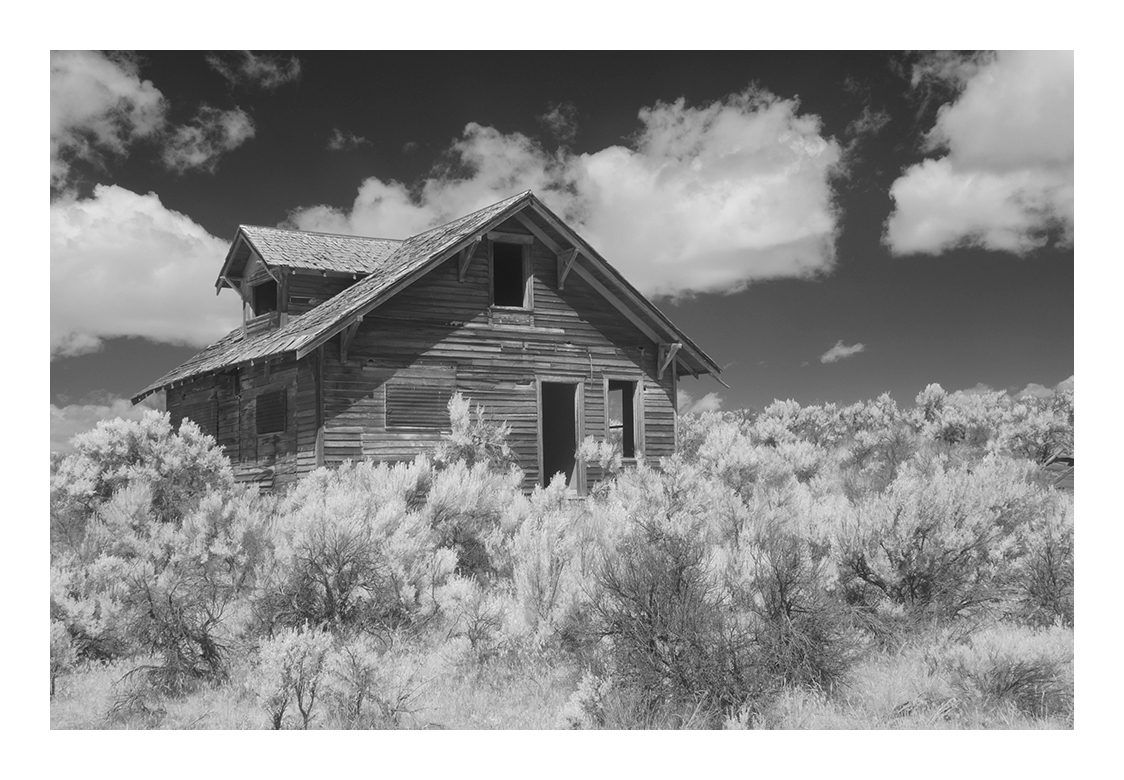 June 2021 - Withrow Suburb
About the Image(s)
Withrow Suburb

Saturday, June 5. Fuji X100V converted to Lifepixel B&W IR 830 nm. F11 1/105 sec in Aperture Priority at ISO 200. Cropped some in PS but no adjustments to brightness or contrast.
Still learning to love the conversion. Some issues with shorts in the electronics of the camera after Lifepixel's modification. Hope I didn't make a mistake.
There are numerous abandoned homes scattered about in eastern Washington State. So far, they have all been scavenged, stripped and vandalized. This home still had a 1950's (?) refrigerator inside the door, which was thoroughly shot up by vandals. This location would have made a decent drone camera subject, but the wind prevented any flying. The wind here is constant and heavy. The people who tried to hack out a living in this country were tougher than me.

Withrow is a dying farm town in Douglas County, Washington.

---
6 comments posted
---
---
---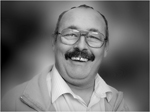 Paul Hoffman
The image itself sits very well in the frame, the house, grasses and clouds forms a very good image. A fraction earlier or later it would not have sat as well as this as the clouds would not sit as well. I am not the greatest fan of IR but on this occasion this works, the contrast between the sky and the brush with the house in the middles works. But looking at it I would like an uplift in the black black's so the stems and shadows just have a touch more to them. Very good picture to view. &nbsp Posted: 06/10/2021 06:21:50
---
---
---
Arief Rahardjo
This is a very simple and nice image. Good idea to use IR conversion. I never used it, I would try someday in future. Thanks for the inspiration. &nbsp Posted: 06/11/2021 03:44:09
---
---
---
Marilyn Peake
That's an awesome photo. The IR conversion makes the scene appear wild, haunting, isolated. With similar shapes and colors, the shrubbery seems to practically reflect the clouds. &nbsp Posted: 06/11/2021 23:14:17
Bob Patrick
Yep, this place is haunting, isolated, and a bit spooky. I would not go past the doorway of that house. It felt bad. Even though I did not go inside, the place still sent me home with a tick stuck to me. (If you cook a tick in a microwave on high for about a minute, they look like pepper.) &nbsp Posted: 06/11/2021 23:43:29
Marilyn Peake
I hate ticks. They're one of the worst parts of the great outdoors. &nbsp Posted: 06/13/2021 00:38:43
---
---
---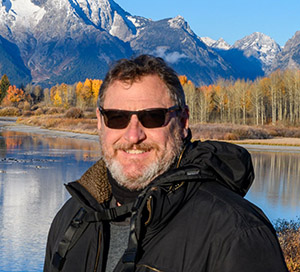 Randy Dykstra
Interesting! Since you have the camera converted, I doubt there is a color version of this shot? Doesn't matter as this one is nice. It has some aspects of Ansel Adams, that the blue sky is dark and there are great contrasts. Nice comment from Paul about the blacks. &nbsp Posted: 06/21/2021 13:41:28
---
---
---
Please log in to post a comment