Somdutt Prasad
---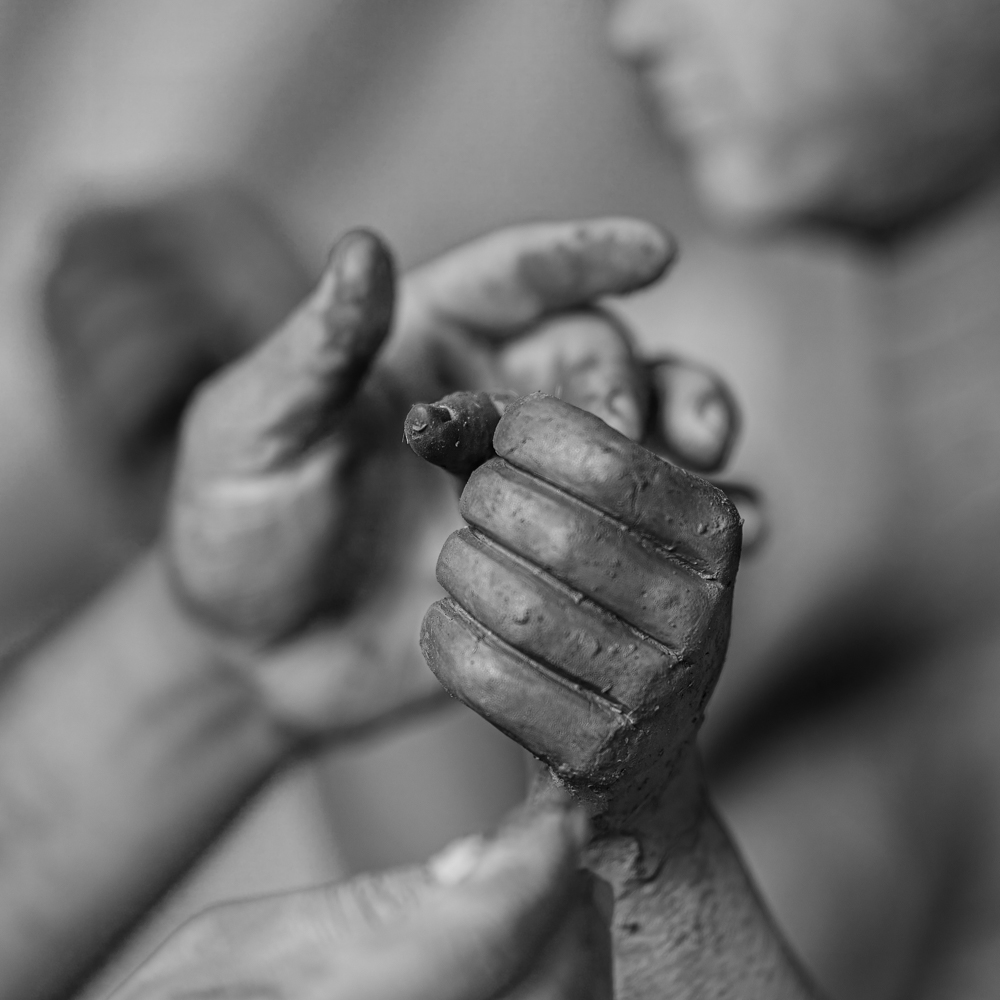 November 2023 - The fist
Original
About the Image(s)
I call it "The Fist". Durga Puja is Bengal's biggest dedicated to the goddess Durga, who - legend has it, is visiting her parents home with her children in tow for 10 days, after which she will return to Mount Kailash where she lives with Shiv. So the idols are made, decked up, placed in "pandals" (these are temporary structures, like temporary temples) and on the 10th day the festivities finish and the idol is immersed into the Ganges (the holy river). With a couple of friends, I had gone over to the area where the artisans make the idols. In an effort to get a different shot, I took this close up of the statue's hand being finished by the sculptor. I chose a shallow depth of field as I wanted to convey the message of a strong purposeful fist which is nevertheless guided by circumstances, here represented by the out of focus sculptors hand, depicting ephemeral forces. I thought the simple message I wanted to convey was better represented in greyscale. 105mm, f1.4, ISO 180, 1/320 sec. Cropped from the original after conversion to mono, I masked the fist and added a small amount of texture and clarity to it, in keeping with my story.
Did my idea work?
---
This round's discussion is now closed!
5 comments posted
---
---
---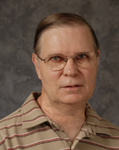 Tom McCreary
Thanks for giving us the story behind the image. However, without the story it is hard to tell what is going on in the the mono version, but is clearer in color. I have always felt that an image should not need an explanation but stand on its own. That said, I think that you did accomplish what you were trying to do. &nbsp Posted: 11/10/2023 15:53:27
---
---
---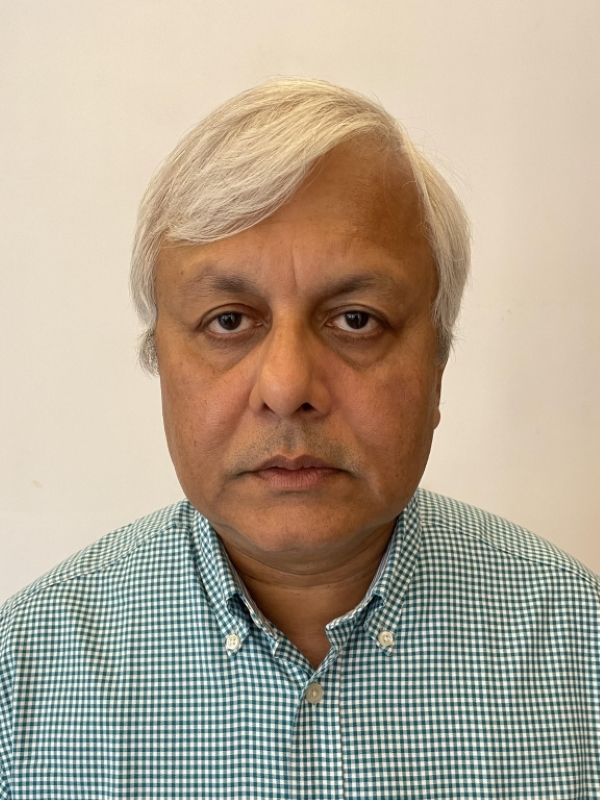 Somdutt Prasad
Tom, Perhaps I should have just posted the image without the story to see what people thought. That is always the dilemma, in the photographer's mind, the image is associated with a story, but for the viewer the image should convey it's own story without the need for any text or speech. It was too tempting to give the background, although in reality this image is dissociated from the background. &nbsp Posted: 11/10/2023 19:31:52
---
---
---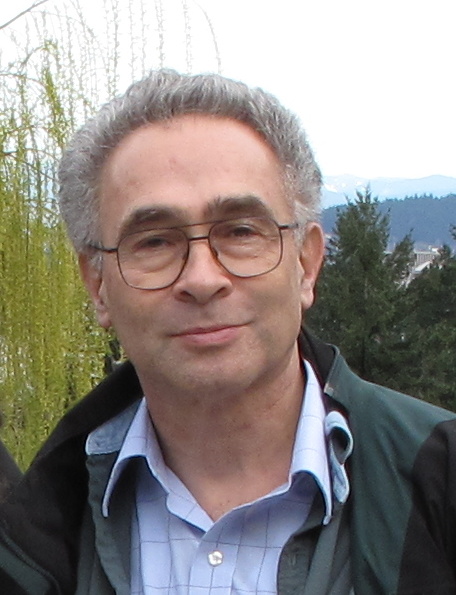 Stephen Levitas
I had the exact same reaction that Tom had.
I also loved your narrative, especially since my wife and I have walked down the streets in India where these statues were being crafted and seen this very activity.
I only suggest to use the full image with a tiny bit cropped off the right so the viewer's eye is not pulled to the right by the in-focus extra arms. Here is my cropping suggestion. &nbsp
Posted: 11/12/2023 14:50:50
---
---
---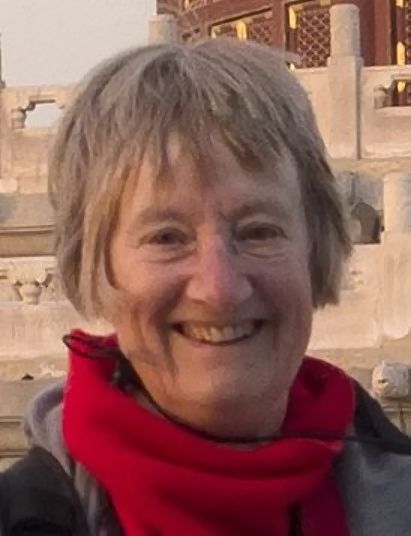 Diana Magor
I didn't feel I needed the story -despite it being interesting. I wondered if the second hand at the bottom was the only problem. I thought your treatment of the rest worked well and it certainly worked in mono. Maybe you could clone in a darker bit at the edge of the frame on the left where there is a much lighter bit. I did like the out of focus head on the right. I don't think it works in colour because the red background pulls the eye away from the hands. &nbsp Posted: 11/19/2023 05:31:49
---
---
---
Wes Odell
Nice story.
I prefer Stephen's composition because it includes what I think you wanted to include, but gives a better explanation of the story behind the hand. I haven't seen his crop in BW, but I think it would work. &nbsp Posted: 11/19/2023 05:45:02
---
---
---