Diana Magor, MPSA, APSA
---
January 2022 - Liverpool Museum walkways
Original
About the Image(s)
I have a nasty idea that I have actually ruined this photo! When I took it, I liked the delicate green of the side panels, as well as the zigzag nature of the ramps. I thought this pattern would convert well to mono, but I seem to have lost something in the conversion. Should I leave it as a colour image and emphasise the green or is there any way I can improve this in mono? You'll see I cropped it drastically. I had to stand well back to include the left and right edges of the ramps but that meant there was always going to be too much foreground. Is this worth persevering with?
---
14 comments posted
---
---
---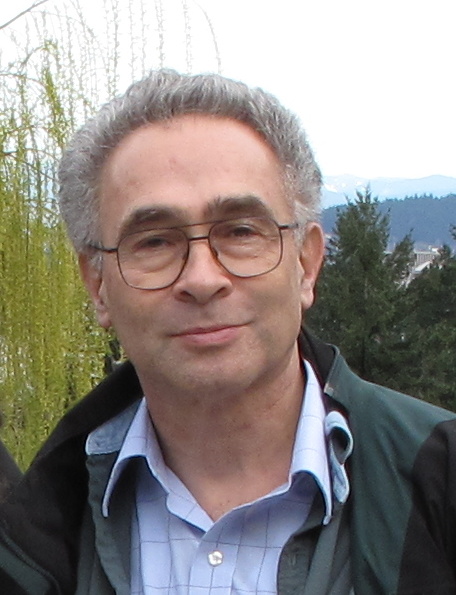 Stephen Levitas
The color image is fine, but I think it can do well as a b/w. I tried it using my PS Elements preset, "Infrared Effect," to convert to b/w, then did overall adjustments to "Lighten Shadows" and "Darken Highlights" until I felt there was detail in both the shadows and the highlights. I finished with increasing the overall contrast.
As to the cropping, I saw interesting triangular slivers in the roof and the ground shadow--echoing each other, so left them in. The great success of this image is that the triangular slivers are echoed everywhere in the composition.
What do you think of how I approached your image? &nbsp
Posted: 01/03/2022 22:21:02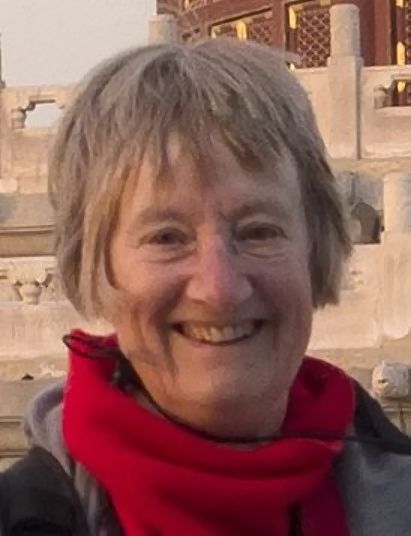 Diana Magor
Yes, I think you have improved it. I shall have a go with infra red effects and see if I can do the same as you. I'm still not sure whether I should stick with the colour because of the green. &nbsp Posted: 01/08/2022 08:25:11
Wes Odell
Excellent analysis/recommendations. &nbsp Posted: 01/08/2022 16:59:11
---
---
---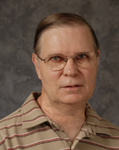 Tom McCreary
Stephen improved the image, but the main subject is the zig zag pattern of the staircase. A lot of that is lost in the monochrome, so I would stick with color image. &nbsp Posted: 01/09/2022 11:26:51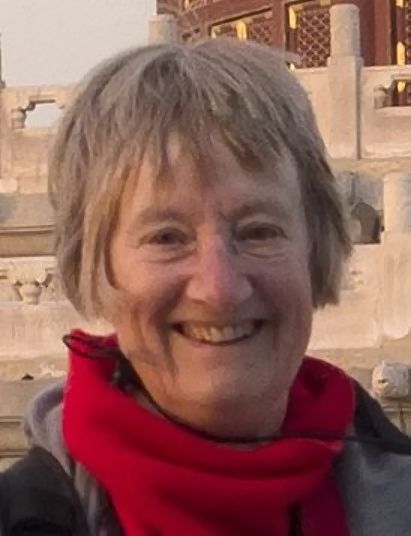 Diana Magor
I think it's the colour which makes it look good and that is what first attracted me.
&nbsp Posted: 01/09/2022 12:46:09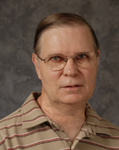 Tom McCreary
We agree on something, that is not always the case. &nbsp Posted: 01/09/2022 13:55:56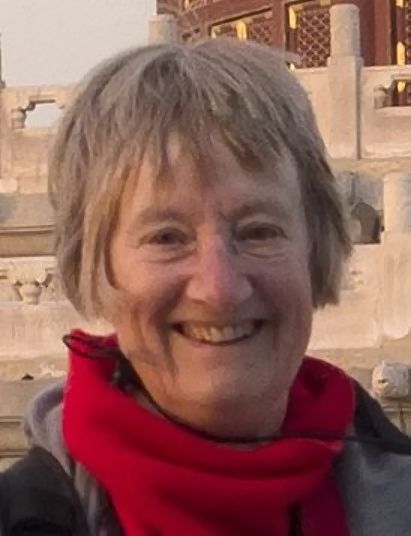 Diana Magor
That made me laugh! &nbsp Posted: 01/09/2022 14:02:24
---
---
---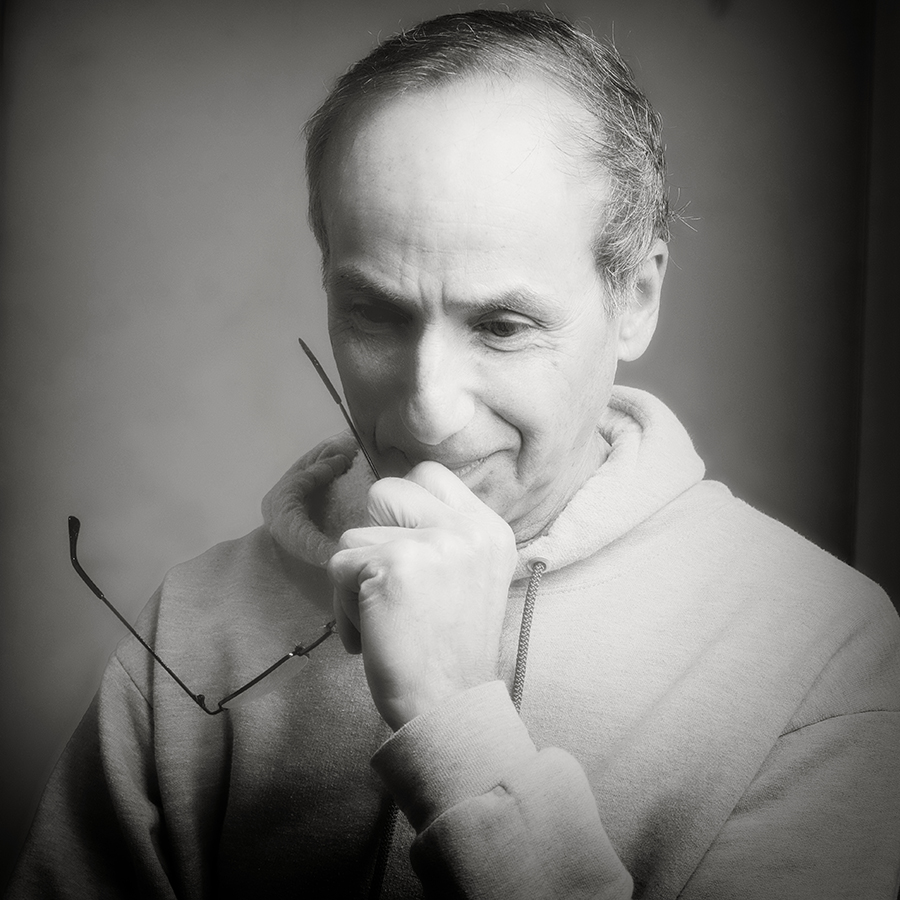 Lance Lewin

(Groups 83 & 87)
Happy New Year, Diana!

I will have to say, quite the contrary to your feelings the BW rending has 'lost something'...instead, I suggest it is much better than the color.

The new (custom) crop really helped define the subject, and the abstract-nature, if you will, of this lovely BW composition: that is to say, it only works as a BW rendering, in my opinion. And your rendering is beautiful! I praise you for seeing this and cropping the scene through the viewfinder, though if cropped in post-production would have been fine, too.

The Grey-scale looks delicious! Well done!

Lance A. Lewin
PSA Black & White Photography Mentor &nbsp Posted: 01/09/2022 15:43:19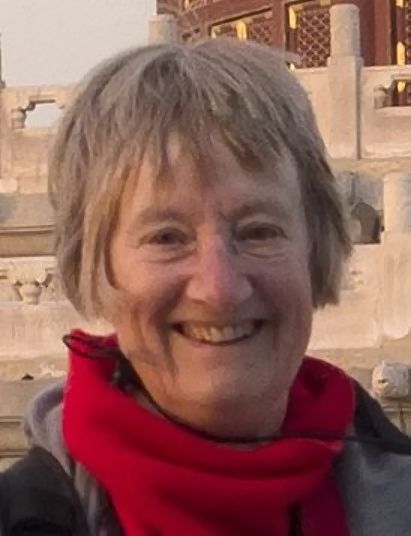 Diana Magor
As you can see I had to crop after taking the shot because of the foreground space. I still can't make up my mind which is better. Thanks for the comment. &nbsp Posted: 01/10/2022 04:18:00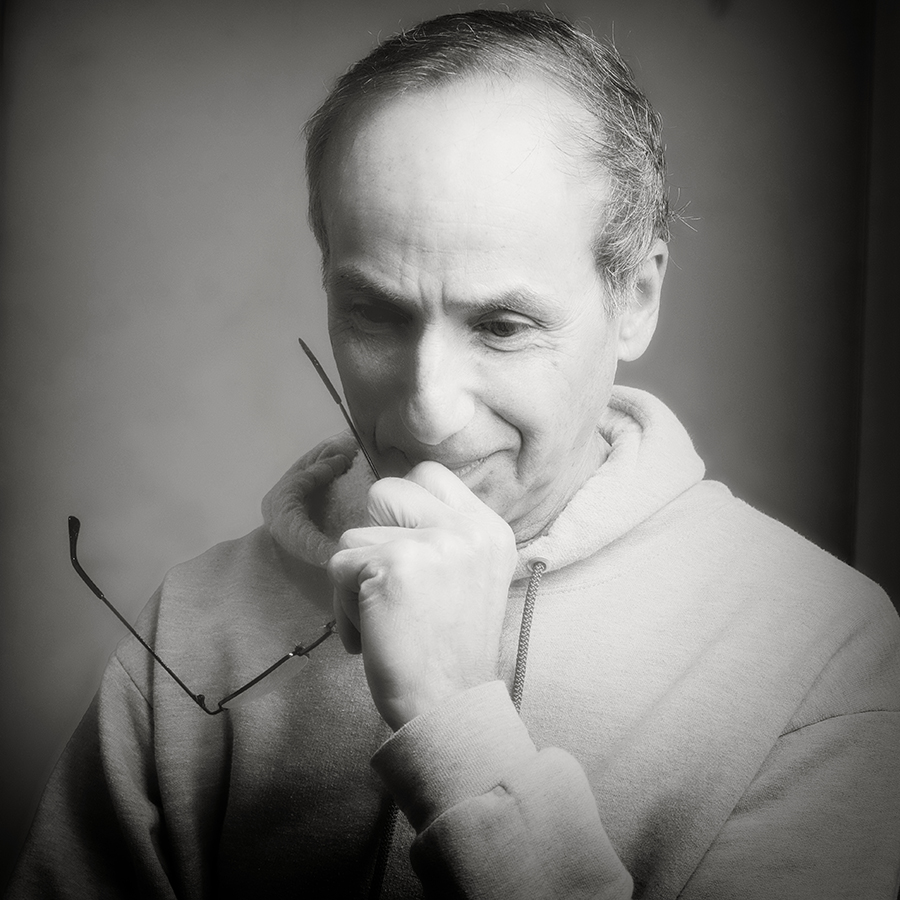 Lance Lewin

(Groups 83 & 87)
...but the crop is minor, though very effective. I stand by my earlier comment, the narrow print is well conceived. &nbsp Posted: 01/10/2022 10:41:31
---
---
---
---
---
---
Jennifer Doerrie
The green color in the original image is interesting, and I think the sky is less overbearing in the color image. However, for me, that version has too much foreground. If the green color is the subject, I think I'd crop in and emphasize that. I think I actually prefer the graphic feel of the monochrome image, but as mentioned, I find the sky in that version more distracting. I do like Stephen's suggestion to keep the shadow in the lower left corner of the monochrome image, as it does mirror the dark upper right building. &nbsp Posted: 01/10/2022 00:07:57
---
---
---
Lynne Hollingsworth
To me, the monochrome image has more strength and definition than the color version. It's graphic and has a nice tonal range. In my opinion, Kym's version above helps my eye to focus on the wonderful triangles you've captured. &nbsp Posted: 01/11/2022 05:41:16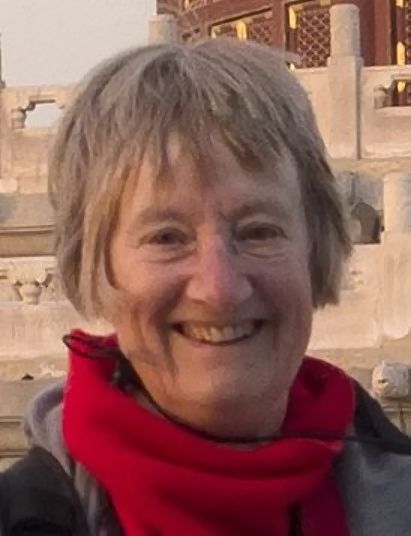 Diana Magor
Yes I like the Kym version. When I had a go yesterday I couldn't get the same effect. I shall have to 'play' again. &nbsp Posted: 01/11/2022 05:58:51
---
---
---
Please log in to post a comment