Russ Butler
---
July 2021 - Oh no my landing gear is stuck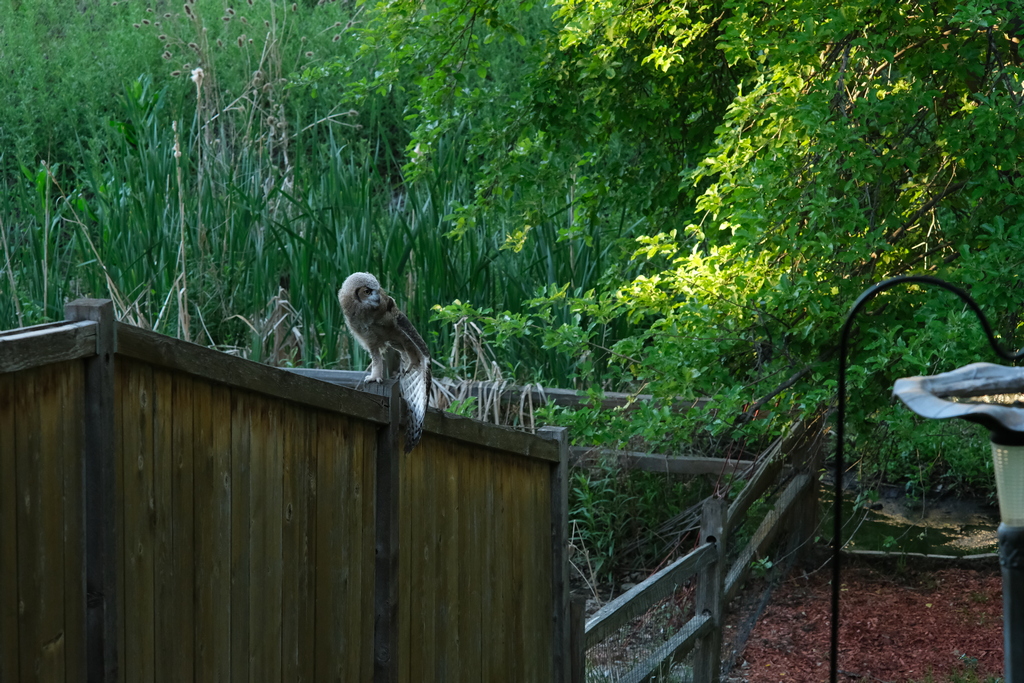 Original
About the Image(s)
I captured this Owlet in our back yard recently. It is one of two plus the parents. I thought this capture was interesting as I have not seen Owls do this.
I used the longest lens I have but I would have liked a more closeup image.
I did not want to stress the owlet so I kept my distance. As a result, it Is heavily cropped.
I converted It to BW via Silver Efex Pro 2.

---
This round's discussion is now closed!
15 comments posted
---
---
---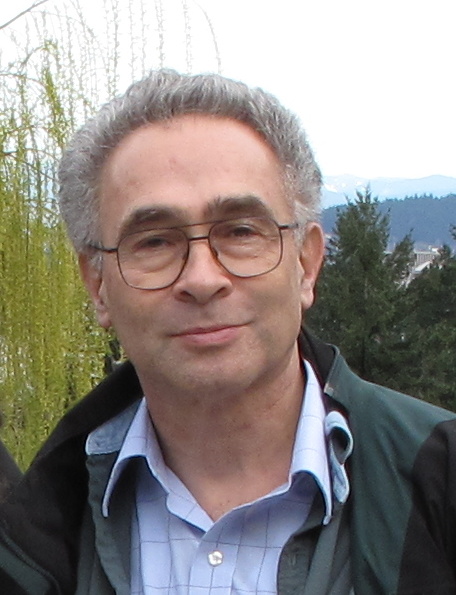 Stephen Levitas
---
---
---
Russ Butler
This is a difficult image to separate the owlet due to being to faraway &/or needed a longer lens & more light. The owlet just blends in the background to well. Thanks Stephen for your input & suggestion. &nbsp Posted: 07/03/2021 19:29:11
---
---
---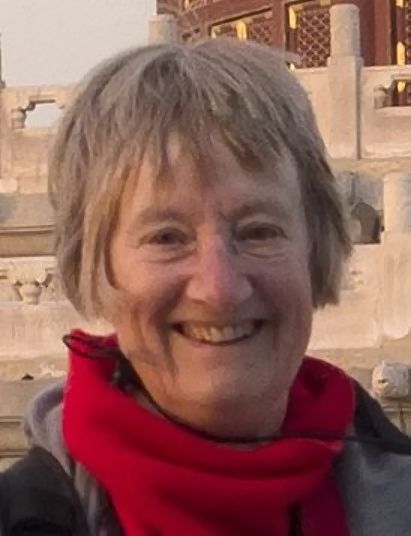 Diana Magor
Yes this is a hard one. i tried upping the exposure before doing anything so the owlet was lighter and then I lightened the shadows before converting to mono and this seemed to work. The sliders were then used to desaturate the greens a bit. however working on a small image meant the pixelation was too great so it didn't look good. So you've probably done the best you could with this one. How annoying not to have a really long lens available. &nbsp Posted: 07/05/2021 06:12:27
Russ Butler
Thanks Diana &nbsp Posted: 07/05/2021 15:20:37
---
---
---
Wes Odell
Agree that more contrast to separate the owlet from the background would improve the impact and viewability. I've read how to do this with colored filters, but have not ever done it. Stephen's rendition is the direction to take. Always exciting to see "new" wildlife, especially in one's yard. Congratulations on capturing it in color. &nbsp Posted: 07/05/2021 09:21:20
Russ Butler
It seems like this Owlet is designed to blend into the background. I played some with he color filters in Silver Efex & chose yellow. We have 2 Owlets in our yard that are a "hoot" to watch. Thanks Wes for you comments &nbsp Posted: 07/05/2021 15:35:07
Wes Odell
I think I and others may not have thought of the natural camoflauge of wild animals that enables them to blend in. good comment. I guess that's why wildlife is such a difficult subject to photograph. &nbsp Posted: 07/05/2021 16:57:47
---
---
---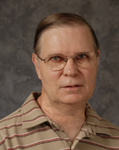 Tom McCreary
A great catch. How lucky for you to have him in your back yard. Your image does not look like it is cropped so much. I played with it just a little bit, and used Hue and Saturation to darken the green behind the owl before a quick conversion to monochrome. Because of the small original image size, it really fell apart, but maybe it will give you an idea about how to darken the green only. &nbsp
Posted: 07/06/2021 15:18:12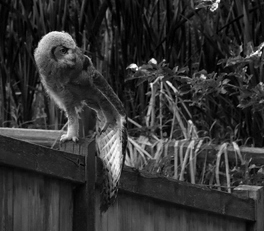 ---
---
---
Russ Butler
Lynne Hollingsworth
A hoot to watch....lol &nbsp Posted: 07/07/2021 06:18:14
---
---
---
Jennifer Doerrie
Wow, what an incredible experience to have owls in your backyard! You've captured an intriguing pose, too. I like Tom's suggestion to crop more from the right side. I experimented with blurring the background more, too, but think the combination of darkening and blurring probably was too much. However, blurring the background more might put more emphasis on the owlet. Enjoy these "models". They look like great fun to watch and photograph. &nbsp
Posted: 07/06/2021 23:26:37
Russ Butler
Thanks Jennifer, I appreciate your taking time to comment, study & edit this image. I like your edit a lot. Thanks again.. &nbsp Posted: 07/07/2021 10:23:47
---
---
---
Lynne Hollingsworth
It can be annoying not to have a long lens when you want to capture nature in action, especially birds. Still, this image shows a clear and focused eye, and the wing hanging down shows focused feathers. I like the thick little leg standing on the post. Nice image - enjoy them. &nbsp Posted: 07/07/2021 06:24:59
Russ Butler
Thanks Lynne for looking at this image. I appreciate your comments. Hope your day is a good one... &nbsp Posted: 07/07/2021 10:25:29
---
---
---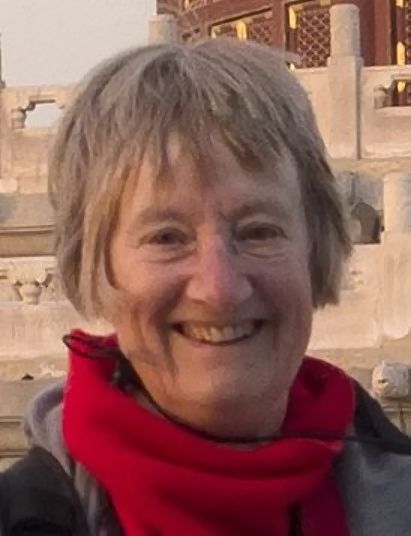 Diana Magor
I wish we had such lovely little babies coming to our gardens! &nbsp Posted: 07/12/2021 09:18:57
---
---
---