Diana Magor, MPSA, APSA
---
June 2021 - Ursula
About the Image(s)

This came about because I take the online Kelby magazine and there is always an article which tells you precisely how to do some interesting effects. This one was to produce fairy dust by creating a special brush and then using it to good effect. So I decided to have a go, which meant first copying the information down though in the past I have done screen grabs and saved them, but this looked not too difficult. Then I needed an image and since I think fairy dust is suitable for small children I went searching and realised I haven't got close relatives with kids and none of them live near us anyway, so I had to go back to 2014 to a family wedding and this is Ursula –my first cousin twice removed! I altered the colour of the jumper to start with.
To create the fairy dust brush was easy, following the instructions and now I have it saved for the future. However getting it to be a suitable colour and be effective was not easy. It suggested creating wavy lines of dust from one original point but when I did it, the effect wasn't very good.
I thought the portrait needed a good background and I've been doing a lot of pattern making this Winter using a technique which was in a PSA journal some time back which involves using pixelate, blur and twirl and is extremely easy and effective in both colour and mono. So I combined the background and the portrait, getting the colour much the same for both.
Now I started really playing-putting the picture into Nik silver efex and trying out different effects I decided the infra red preset was good and I used control points to make changes especially over the face.
I think maybe the jumper has become too black but I like the rest. What do you all think? It sounds complicated but actually only took me part of a day and I was having fun! Ursula didn't recognise herself but her family liked it.

I have included the original portrait, the background from tulips, and the first colour version.

---
13 comments posted
---
---
---
Russ Butler
Diana, what a mystical, creative image. Your B&W creation is very interesting. My only suggestion is to remove the spots on her face/neck. Is a nice composite &nbsp Posted: 06/01/2021 17:01:36
---
---
---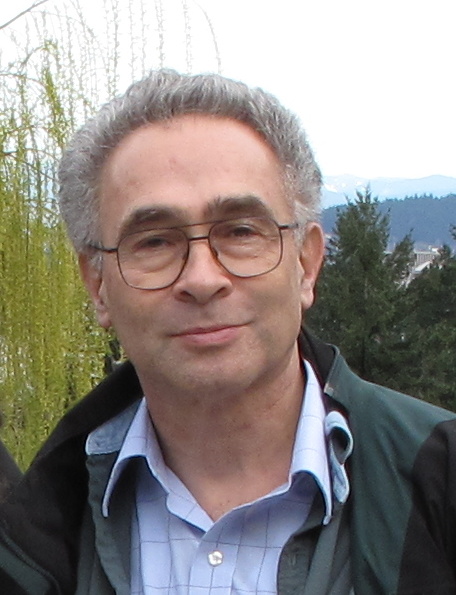 Stephen Levitas
You are so creative, always experimenting.
This is fairly successful, with so much put together to make the final image.
While I don't think your customary high contrast technique would be appropriate for this subject, I think a tiny bit more contrast might work for this. &nbsp
Posted: 06/05/2021 18:03:36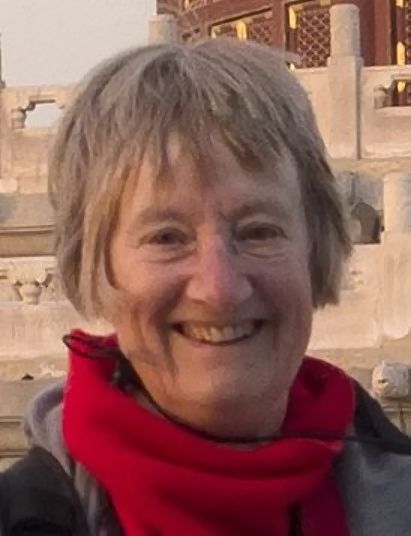 Diana Magor
That's interesting because I was worried about the black jumper but adding contrast didn't make it worse but showed up the speckles across her face more. I like the effect even more! Thanks
&nbsp Posted: 06/06/2021 11:18:49
---
---
---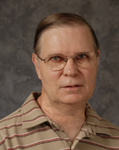 Tom McCreary
When you start with such an attractive young woman, it helps with the final product. I like the effect very much -- your hard work was rewarded. I think that Stephen went too far, and between yours and his would be the best. &nbsp Posted: 06/09/2021 16:24:56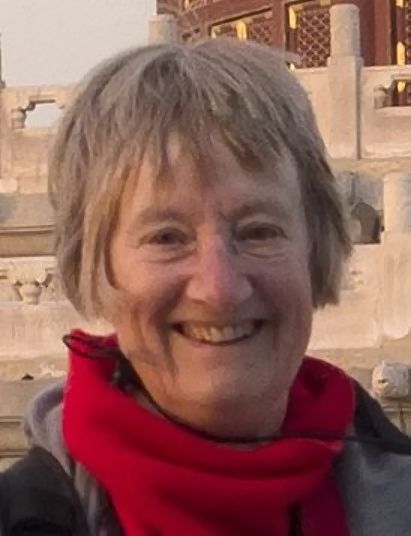 Diana Magor
I shall tell Ursula what you said about her. &nbsp Posted: 06/12/2021 05:12:39
---
---
---
Lynne Hollingsworth
Before I read your narrative I immediately thought of fairies and fairy dust. I do like the effect and think the dust speckles on her face is good. Gives the effect of Ursula being in the fairy dust. You may want to bump up the contrast a tiny bit, but the original image is ethereal so I wouldn't expect too much contrast.

The technique you used is well done. And I love the tulip pattern. Nice job. &nbsp Posted: 06/11/2021 17:36:26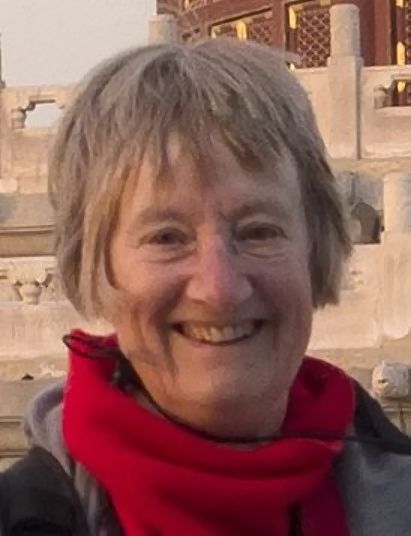 Diana Magor
I'm pleased you thought of fairies when you saw it. I agree with both you and Stephen and will increase the contrast a little -not often you have to tell me to do that. Let's see if judges like it now! &nbsp Posted: 06/12/2021 05:14:20
---
---
---
Ian Chantler

(Groups 4 & 31)
Hi Diana
Love the effect,eyes superbly sharp and although the background is so eye catching it does not take away from the main subject Ursula.
I have 2 nit pics firstly the skin tone on the original is perfect yet in the conversion it looks very bright there is contrast under the cheeks and other areas of the face which seen to be lost in the conversion I would take down the highlights or general exposure on the face and try and bring the toned areas back also the white top is very bright and does take the eye I would definately tone that down.
But super portrait wonderful expression and so love the background effects. &nbsp Posted: 06/12/2021 07:47:48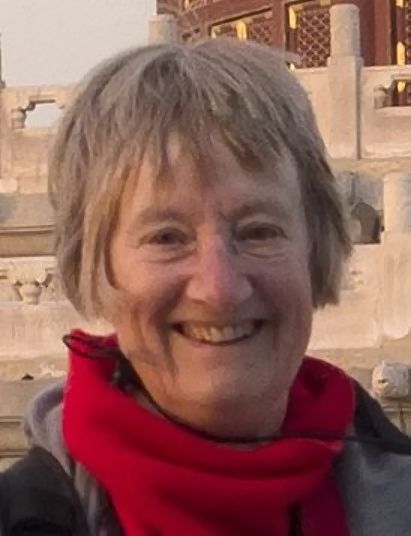 Diana Magor
Thanks. It was the infra red effect which made the skin tones very pale and normally I wouldn't convert using that. However it did seem to help the face stand out well, but I shall try reducing the brightness on the cheeks as well as the white stripe of the shirt. It is quite surprising that the effects don't really detract from the face, so I am still quite pleased with the overall effect. &nbsp Posted: 06/12/2021 08:57:01
Ian Chantler

(Groups 4 & 31)
Oh its a super portrait the expression is priceless.
&nbsp Posted: 06/12/2021 09:53:17
---
---
---
Wes Odell
I don't see anything that I would suggest you alter. This is very nice as it is.
(PS: Sometimes people ask me how I did something or another, and I just say that "I rub it with Pixie Dust" Seems to satisfy them. You've provided the Pixie for my story) &nbsp Posted: 06/16/2021 16:02:41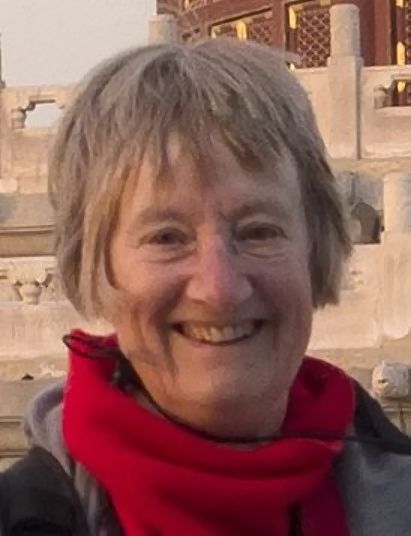 Diana Magor
What a nice comment! &nbsp Posted: 06/17/2021 03:56:30
---
---
---
Jennifer Doerrie
I generally am not a big fan of these kinds of special effects with portraits, as I find they often compete with or distract from the subject. However, I think what you've done here works really well. Now, I'm curious about how to create fairy dust, although I just don't think it will have the same success on my bird photos! &nbsp Posted: 06/23/2021 00:23:30
---
---
---
Please log in to post a comment